Full Time
Anywhere
Posted 3 years ago Website Green Bulb Public Relations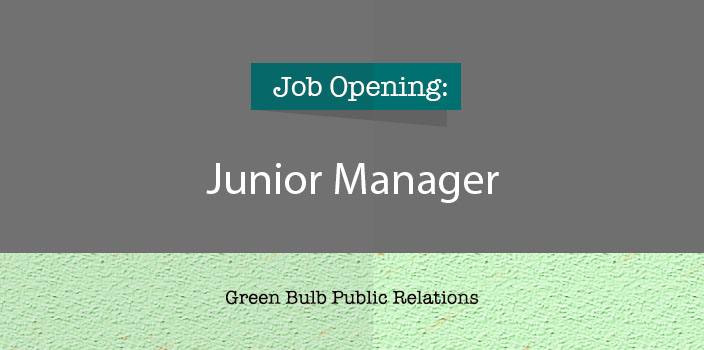 Green Bulb Public Relations (www.greenbulbpr.com) is on the look-out for a dynamic self-starter to handle an exciting automotive account.
He or she should be able to do the following things:
*Drive (like you mean it)!
*Make the brand the rock star of the motoring industry by developing communications strategies and plans for new car launches, using knowledge in the motoring industry
*Be the brains behind implementation and execution of the said plans (he or she will have a support staff to assist)
*Create an on going narrative about the brand by developing publicity plan which includes story angles
*Write press release, articles, speeches, Q&A documents, and other forms of literature as required by the account
*Lead in client servicing and oversee all deliverables to the client
*Having a strong media network is a plus
Perks include:
*Competitive compensation package and performance bonuses
*First dibs to drive new / upcoming car models
*Opportunity to travel within and outside the country
*Car plan
*Work with a young, dynamic, hungry team
Send your CV to Diane Hidalgo at diane@greenbulbpr.com. For more information, please call 638.69.73.
Tweet
Related Posts