When you can have a car with performance and control yet so safe, it's this one name that says it all--Impreza. Turning 25 this year, the all-new Subaru Impreza was launched at the opening of 2017 Singapore Motorshow last January 12.
What's new?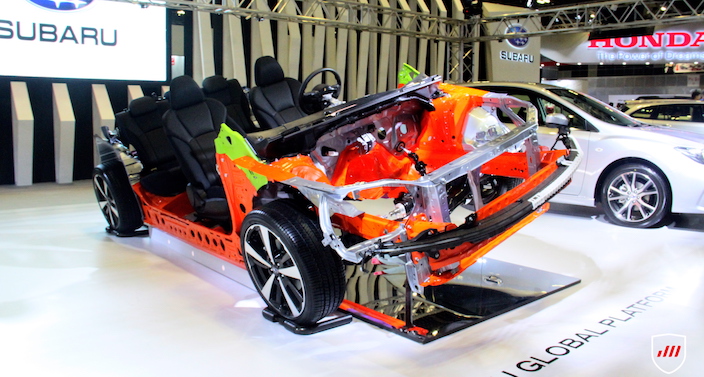 1. The 2017 Impreza is the first car in Subaru lineup that has the New Subaru Global Platform which will underpin all future Subaru vehicles. With the new platform, the vehicle delivers less shake and less body roll, and way more fun. This is because of the major improvements with the following:
- Structural rigidity of 70% to 100%
- Suspension system and Active Torque Vectoring
- Center of gravity is 5mm lower than predecessor so the car offers outstanding hazard avoidance through sharper, more responsive steering.
- Increased use of high-tensile steel which enables improved energy absorption in the event of collision by 40%
To understand the new platform, one must test drive it as we what we did in Singapore. Passing through a track with a lot of turns and corners with speed, the new Impreza takes it very easy as it is absorbent and controlled. Handling is very responsive thanks to its greater body rigidity.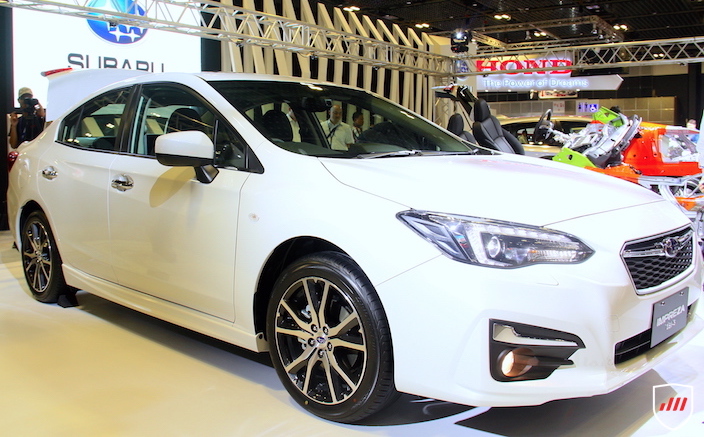 2. It is longer, wider and has longer wheelbase. The wheelbase was made longer to give more space with the front and rear seat legroom.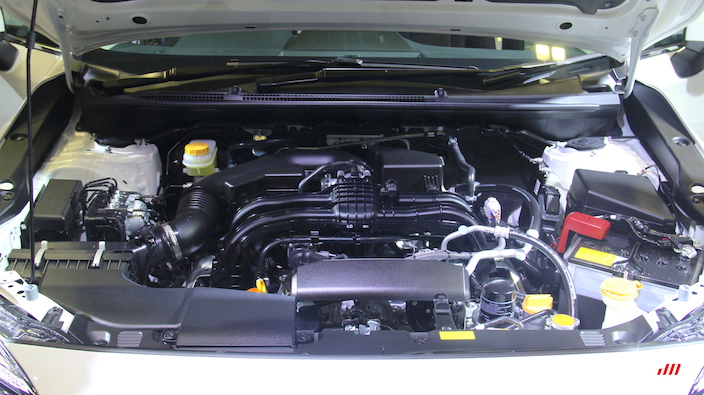 3. It is powered by either 1.6L Port Injection Naturally Aspirated Petrol Engine or 2.0L Direct Injection Naturally Aspirated Petrol Engine mated to improved Subaru's Lineartronic CVT transmission. The new Impreza produces 114PS at 5,600rpm for 1.6L variant and 153PS at 6000rpm for the 2.oL variant. It has an symmetrical all-wheel drive system.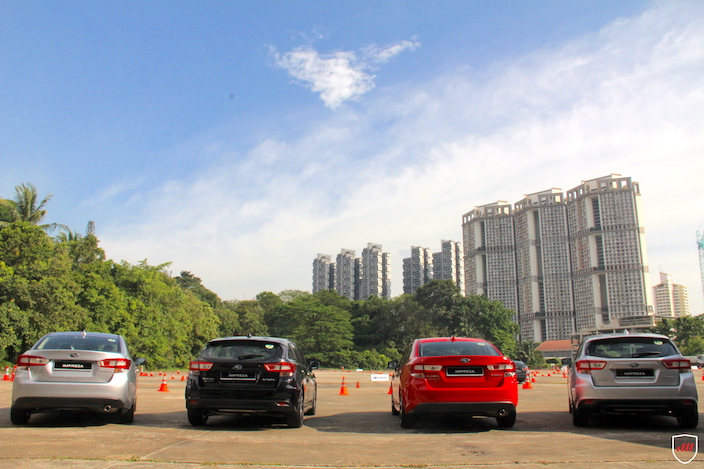 4. The all-new Impreza has two vehicle types to choose from either the 4-door sedan or the 5-door hatchback. Both are in a wide and low stance with fender flares, hexagonal grille and iconic Subaru C-Shaped headlights.
5. Interior wise, it has a category-leading passenger room, comfortable fit and finish seats, sunroof, new 6.3-inch full-color high-resolution multi-function display which provides information like temperature, fuel economy and other vehicle system and an 8.0-inch full-color high-resolution touch-screen display infotainment system with both Apple CarPlay and Android Auto.
6. Safety features include Subaru Rear/Side Vehicle Detection (SRVD); Steering Responsive Headlights which will allow the headlight beam to move according to the direction of how the car is steered; EyeSight which monitors traffic movement, optimizes cruise control, and warns you if you sway outside your lane; 7 Supplemental Restraint System Airbags.
Recently, it has been honoured with the much-coveted title of 2016-2017 Japan Car of the Year.
"The All-New Subaru Impreza features the new Subaru Global Platform that is engineered to make a new type of driving possible. With a host of improvements to its interior, styling, handling performance and an improved CVT transmission, the new Impreza is set to be the first to pave the way for the next generation of Subaru vehicles to deliver a superior driving experience like no other," said Mr. Glenn Tan, Executive Director, Tan Chong International Ltd.
The All-New Impreza 2.0i-S (4-Door) will be sold in the Philippines with the price of Php1.38 Million. It is now available for reservation at Subaru Showrooms across the Philippines. 
Experience the all-new Impreza on the upcoming Manila International Auto Show 2017 on March 30 at the World Trade Center, Pasay City, Manila, Philippines. Visit Subaru Philippines website for more info.