Founded in January 2014, AutoDeal.com.ph is a Philippine-based online car buying platform that allows people to find the best prices, discover the latest promos, compare vehicles, send inquiries, connect with car dealerships across the country that's timely & accurate information and book test drives in a more convenient, less stressful, and more enjoyable manner.
With the goal of empowering customers by providing them with the means to find the best-value propositions before stepping foot in the showroom and making the online marketplace safer and more convenient for car buyers, AutoDeal.com.ph recently released two new features that will help customers communicate and transact more securely with officially registered sales agents across the country.
The first new feature is is the Lead Management System. Because of its direct relationship with select car manufacturers and dealership groups, only partner showrooms will be provided access. This allows official sales agents to connect with prospective buyers, respond to inquiries, send quotes, schedule test drives, and ultimately, close a deal. The new software is targeted to be rolled out to approximately 200 dealers within the next few months.
"Traditional car classified websites tend to focus on generating as many vehicle listings as possible. In many cases, there's no way for buyers to be sure that the sales agent truly is who they claim to be," stated AutoDeal co-founder Daniel Scott. "On AutoDeal, only official agents invited by their dealership can participate and communicate with customers. This creates a new level of accountability and ultimately develops more secure environment for the customer."
Second, AutoDeal now allows visitors to create a Personal Car-Buyer Profile. The feature gives shoppers the ability to communicate more effectively with AutoDeal's partner dealerships. It also lets users save promos and comparisons, subscribe for updates on specific vehicles or car brands, and create wish lists that they can later share with their friends and family through social media.
AutoDeal combines these new technologies to its existing features where customers can search any vehicle, compare prices and technical specs, and find out the latest financing promos from brands and dealers across the country.
"The first stage of the car buying process is ultimately the stage that requires the most work. Buyers have to research through different vehicle choices and ultimately decide what they can afford. All of this they can do on AutoDeal," commented AutoDeal co-founder Christopher Franks.
"The advantage for buyers is that they can get this information much faster on AutoDeal than they could going showroom-to-showroom. For our partner dealers, they benefit from being able to instantly connect with the customer when they've made the decision to take action on a purchase."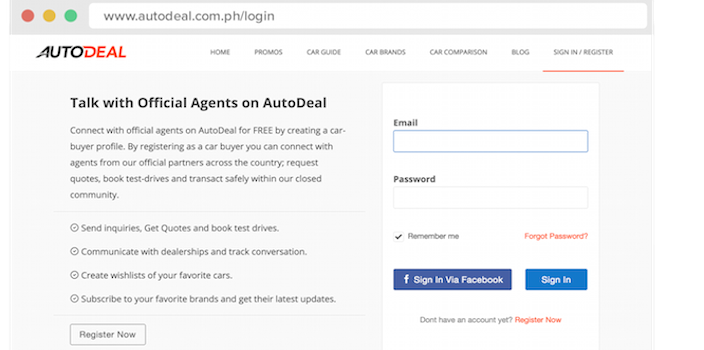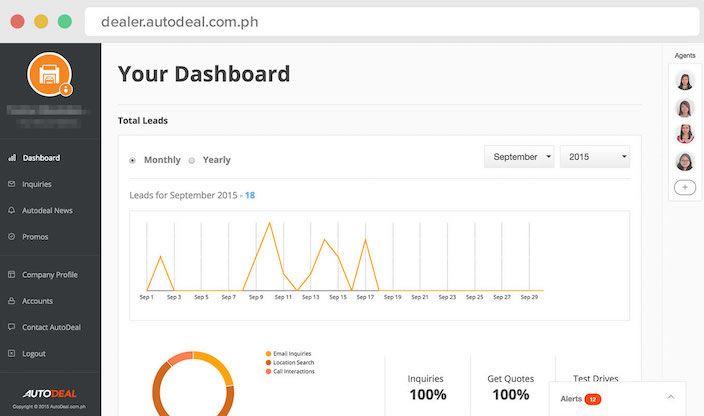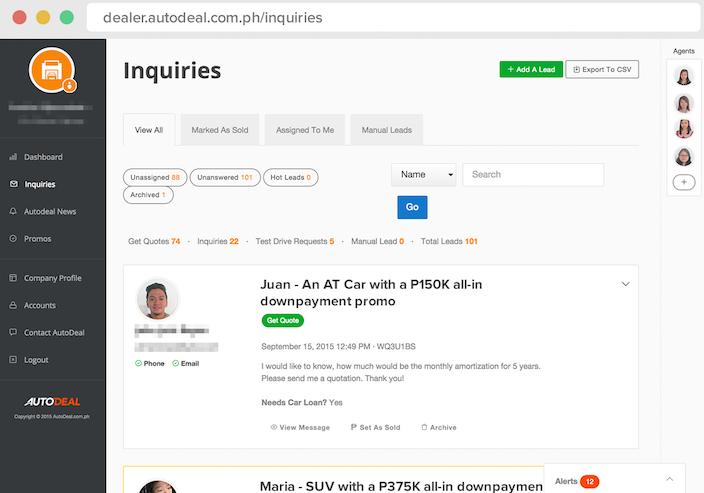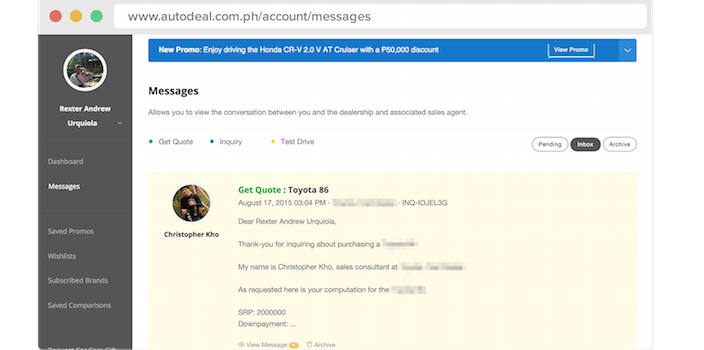 AutoDeal has already tracked more than $10,000,000 USD worth of vehicle sales across its website since the start of 2015. It is estimated that customers using AutoDeal now account for around 2 to 5% of the Philippines' total automotive industry sales.
To know more about online car-buying, click here. Visit www.autodeal.com.ph today or you may click the "Buyers Guide" on this website to experience the most comprehensive online car-buying platform.