Chevrolet, through its official local distributor The Covenant Car Company, Inc. (TCCCI) concluded the 13th Manila International Auto Show (MIAS) in style. Case in point, its floor was ripe with activities that highlighted some of the cool stuff it has in store for the local market.
First in its agenda was the launching of the all-new Chevrolet Spark. Then, there's the unveiling of the new Chevrolet Trax, along with some new LTX variants of the Colorado and Trailblazer. However, there's one more attraction in the area that has pulled in huge numbers of people during the 4-day event; the Chevrolet Hub.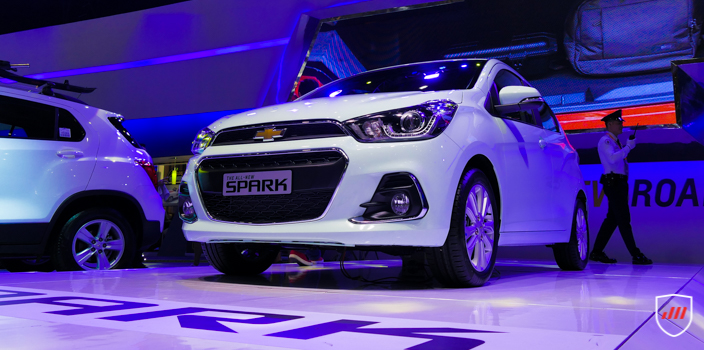 In a nutshell, the Chevrolet Hub served as a venue where visitors had an amazing time discovering the brand and its new offerings in a relaxing and fun way. Highlighting the Hub was the Chevrolet We Care Café, an area where visitors were given an opportunity to charge their mobile devices while enjoying cups of freshly-brewed coffee. It was also where the brand launched its new after-sales program called Chevrolet Complete Care.
Furthermore, the Hub featured the Chevrolet Connection Center. This kiosk was where experts from the brand shared insights about the latest techs surrounding Chevrolet and its latest models. The Chevrolet Connection Center boasted 360-degree videos of the Colorado, Trailblazer, and Spark to demo what each tech can do.
To those who were eager to showcase their singing prowess, the Hub also had the Chevrolet Sail Car-aoke. It featured the Chevrolet Sail subcompact sedan and its 9-inch touch screen infotainment system which served as a videoke machine.
Finally, the Chevrolet Hub was rounded off with the Spark Test Drive VR. This attraction allowed visitors to get their hands on and test drive the all-new Chevrolet Spark using virtual-reality simulators.