It was a rousing one-two finish for the Ferrari team at the recently concluded second round of the World Endurance Championship (WEC) in Spa-Francorchamps.
The duo of Davide Rigon and Sam Bird in the no 71 488 GTE of AF Corse managed to take the lead early, starting the race in pole position. The pair maintained their lead and eventually finished on top—doing a repeat of last year's stellar performance at Ardennes. What was even more amazing was their teammates James Calado and Alexander Pier Guidi in car 51 finished a few seconds behind, taking second honors.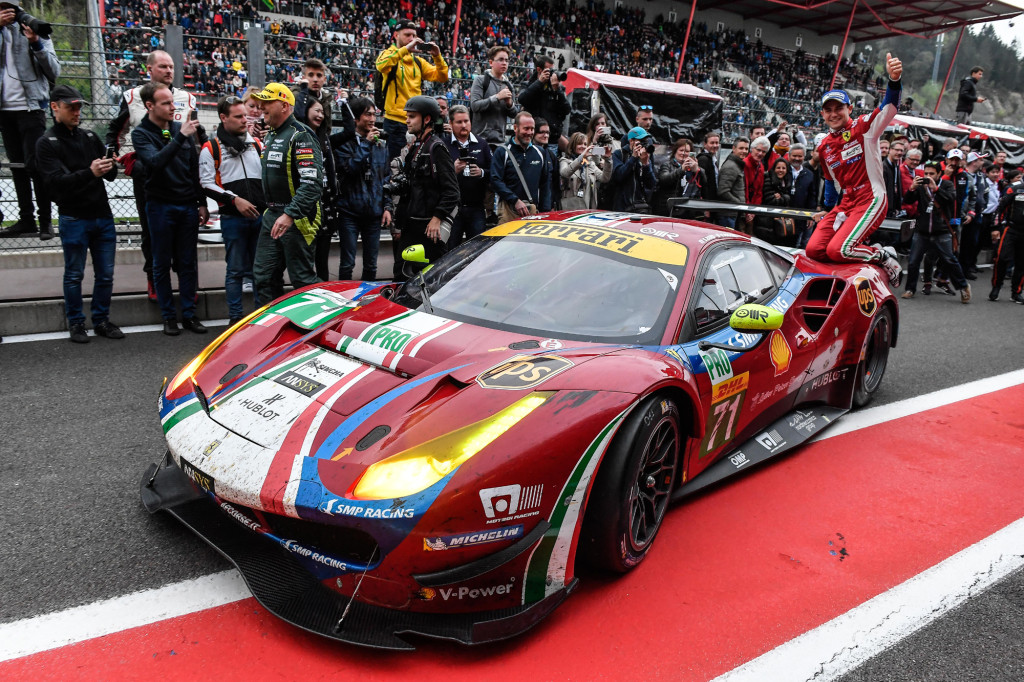 While the no 71 Ferrari's win may have been a clear one from the onset, the 51 car had to struggle a bit during the race to clinch second place. With the Ford team beginning the race in second, they eventually dropped to fourth, allowing the Ferrari to get ahead. This eventually allowed the Prancing Horse to charge ahead until the chequered flag.
The win puts the Maranello team in the Constructor's Championship class lead with 72 points. The 6 Hours WEC victory for the GTE-Pro class is complemented by an equally spectacular showing by the Clearwater Racing-sponsored 488 GTE driven by Mok Weng Sun, Keita Sawa, and Matt Griffin who took a podium in the GTE-Am segment.