Electricity is probably important to us especially in our generation as we always need to be connected. It is also helpful in our transportation as it does not emit carbon dioxide which harms our environment. Good thing, electric vehicles were made to help us have a greener future.
In our country, Electric Vehicle Association of the Philippines (EVAP) which started in 2009 educates the public on environmental awareness, and the economic & ecological benefits of electric vehicles through the conduct of and/or participation in promotional activities. They also partner with the government in the creation & implementation of legislations that will support & encourage the use of electric vehicles.
EVAP President Rommel Juan points out that a standard electric jeepney consumes about 22 kilowatt-hours of electricity on an overnight full charge and the distance it travels is about 80 kilometers. With electricity at P10 per kwh, the per kilometer cost of running an EJeepney is only P2.75. This is lower compared to a diesel jeepney which is about P4.50 per kilometer.
According to the EVAP, charging expenses from electrical consumption is the main expense for electric vehicles. This is in lieu of loading gasoline or diesel daily that regular ice-powered (internal combustion engine) vehicles consume. As Meralco, drops its monthly rates for the fifth consecutive month, not only will commercial and residential consumers benefit from this but the electric vehicle industry as well.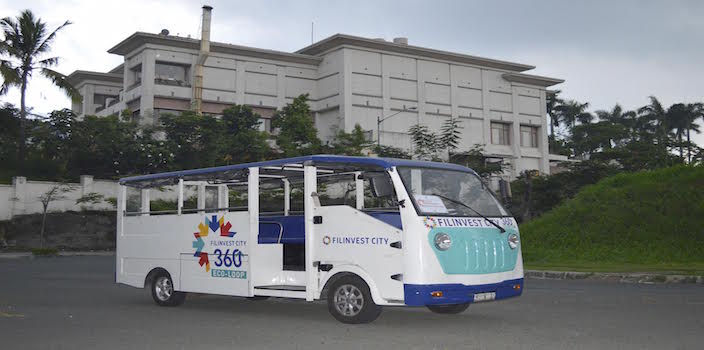 Juan shared that when EVAP started, the fuel prices went up to as high as P45.00 per liter for gas and P40.00 per liter for diesel, it was a no brainer to go EV. This meant the cost of running an EV was only 25% the price of running a similar diesel-fueled vehicle.
"Today, the disparity is not that big anymore as the prices of petroleum have also gone down in recent years, but for how long? We all know that oil prices will eventually go up as this scarce resource eventually dries up. In fact, this is already happening."
On the contrary, with electricity, you have more clean sources such as geothermal, hydro and solar. "We believe that in the long run, EVs will more than justify its value in terms of economy, efficiency and environmental value. In fact, more and more areas are now going the way of electric vehicles such as Filinvest city in Alabang, Makati City, Muntinlupa City and even universities with sprawling campuses such as Ateneo and De La Salle. We hope that even more establishments will join the EV revolution", Juan added.
Those interested to join EVAP and help curb air pollution through the use of Electric vehicles may contact Ms. Lani Labrador at +632 930 7003 or +63 923 943 2073 or visit its website at www.evap.com.ph.