As engines get older, the chances of such things as wear and tear, as well as debris and carbon deposit building up naturally increases. Motors that have run over 100,000kms, for instance, are particularly prone to such occurrences. This is why they require a special kind of lubricant to help keep them running properly.
For this, Pilipinas Shell developed Shell Helix High Mileage Engine Oils. The specially formulated synthetic oil gives up to 40% better protection against engine wear. It likewise helps prevent nasty sludge and carbon deposit buildup—factors that can greatly affect an engine's performance. Moreover, it keeps your lump from leaking or experiencing burn off, which in turn, can lead to frequent and costly top-ups.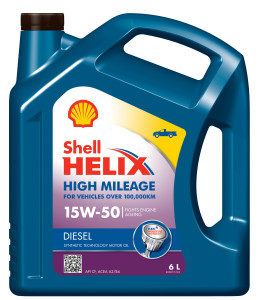 Shell Helix High Mileage is developed with Flexi-molecule technology that keeps engines protected even during those high heat and pressure situations. This means you're assured of optimum protection, even if you're constantly stuck in heavy daily gridlock or cruising out on the open road.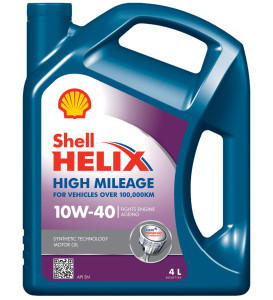 Shell Helix High Mileage is available for both gasoline (10W-40) and light-duty diesel motors (15W-50). It can be purchased at any of the Shell service stations nationwide.
For more information about Shell and its products, visit their website and their Facebook page.