We all know Bentley to be one of the most luxurious marques in the industry. But for all its opulence, the British nameplate also has a conscience—one that thinks of the future and how it can contribute to making it a clean and green one. Proof of this is the recently unveiled Bentley EXP 12 Speed 6E Concept.
Launched at the recently held Geneva Motor Show, the car is a showcase of what Bentley thinks the future of luxury motoring should be. While the 6E connotes electric mobility, the mesh grille with smoked effect and 3D design, as well as the twin hood scoops all speak of sporty luxury. It still is a Bentley, after all. That 6E logo glows in white and lets the world know you\re driving an electric car.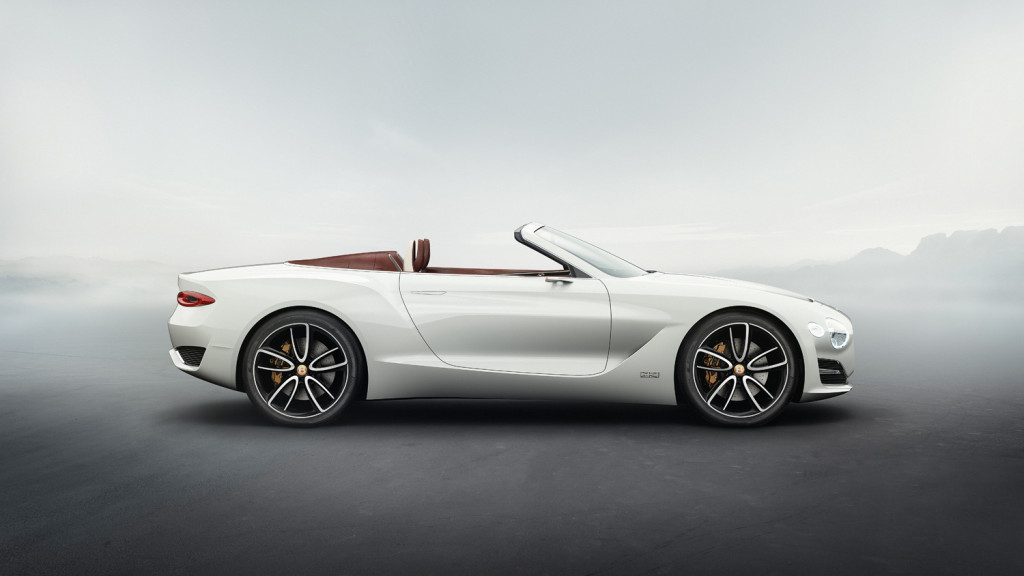 It's the same story in the cabin. While the primary controls for manipulating everything from vehicle function, infotainment, connectivity, and the like are housed in a large touchscreen in the center console, as well as the requisite steering wheel-mounted toggles, all these are covered in no less than finely-cut glass. Yes, nothing but the finest materials went into the interior fittings, as always.
The effortless power provided by electric motors will be present here. Thanks to instantaneous torque, the Bentley EXP 12 Speed 6E Concept will be able to sprint to high speeds in a flash, while staying refined and whisper-quiet at that. Plus, the car will have rapid inductive charging that will allow it to travel cross-country on a single top up. Of course, regular wall charging is available for those times when the former is not present.
This being a concept, the Bentley EXP 12 Speed 6E is only the beginning. Bentley admits that it will be fielding a range of electric vehicles within the next few years. And yes, the ultra-premium Bentayga is up next, set to be unveiled in 2018.