Speeding trucks and buses have taken so much lives and properties in the Philippines that it has been tagged as a road menace by road safety advocates.
Just to give you a background, automotive journalist James Deakin has gathered 18,900 signatures in a petition in change.org and was supported by Senator JV Ejercito. Last February 2014, the senator filed a bill called "An act mandating the installation of electronic speed limiters to all public utility buses for the protection of the riding public and for other purposes" or "Electronic Speed Limiter Act of 2014." It has undergone extensive process like reading, plenary endorsement, bicameral meeting and the like.
Fast forward to 2016, Former President Benigno "PNoy" Aquino III recently stepped down from his presidency--to give way to the newly-elected President Rodrigo Roa Duterte--without signing the said bill which only means that it automatically became a law. With this milestone, a new product called Autokontrol Speed Limiter is now introduced to enable bus and truck operators to control the speed of their vehicles from their office even when their big rigs are far from them.
So how does it work?
Autokontrol speed limiters is a fly by wire trechnology that uses geotagging which can provide directions to the engine to travel at only specific speeds for specific areas making sure that when the trucks or buses enter a highly urbanized area they remain within safe speeds at all times. A seal and cable system ensures that the gadget is not tampered with and can be monitored and controlled by any government agency.
Because Autokontrol manages the throttle of the engine, it is has also been certified as an efficient emission control that gives the bus and trucks better emissions and improved fuel efficiency.
Every Autokontrol speed limiter is affordable, costing as low as tracking devices with no recurrent cost and any that is installed by TSS carries a warranty of 150,000 km or 3 years.
To visually know more on how do speed limiters work, check this out: How do speed limiters work?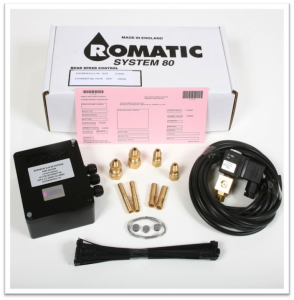 Why should you trust Autokontrol speed limiters?
Autokontrol Ltd. has been providing such services in over 40 different countries, having been in the business of developing and fitting of speed controls and vehicle speed control technology for the past 30 years which means Autokontrol speed limiters is used worldwide for years.
According to Autokontrol data, a leading haulage company in Nigeria, ABC Transport Plc, was able to reduce major accidents involving its fleet by 40% by installing speed limiters on 30% of its vehicles.
Also, British Gas, a British fuel company, achieved a 10% saving in fuel consumption by installing speed limiters on their vehicles, while Angus Council achieved a 4.4% fuel consumption saving on 65 Renault Clios, over the first three months of installation.
WHO and the Global Road Safety Partnership have consistently advised that speed limiters be introduced in every country, because these devices not only help in extending the lifespan of vehicle engines, a fact now known to most leasing companies, but also help in reducing fleet downtime as well as insurance costs.
How do I get Autokontrol speed limiters?
Autokontrol is distributed by AutoKontrol Philippines Corporation at 341 G. Araneta Avenue, Quezon City. You can also contact them at autokontrol@pioneertrucks.ph.