Portofino—a beautiful Italian town that has become famous over the years for its tourist attractions that have a fine mix of sportiness and luxury. Now, Ferrari adapts the name as its own as it unveils its newest GT—the Ferrari Portofino.
Just like its namesake, the Ferrari Portofino is a grand tourer that combines the values of sporty driving, luxury, and passenger comfort in one sexy package. The front fascia, for instance, features a bold new grille, horizontal LED headlights, and innovative air intakes on the headlights' edge that help reduce wind drag, just to name a few styling elements.
The main highlight of the car, however, is the new Retractable Hard Top. This piece allowed engineers and designers to pen the car with the traits of both coupe and convertible,. Moreover, the fastback profile and retractable roof give owners the freedom to enjoy open-top motoring or secure closed quarters at the push of a button.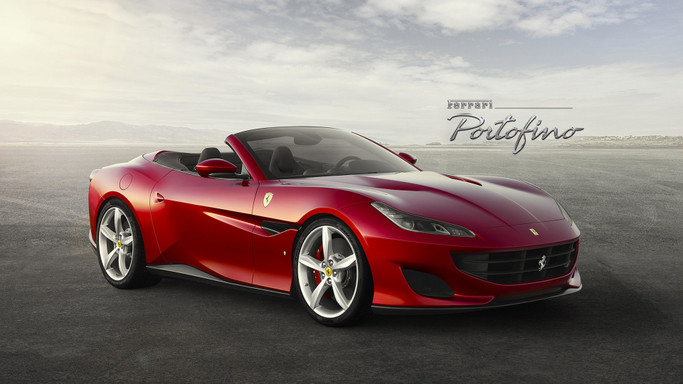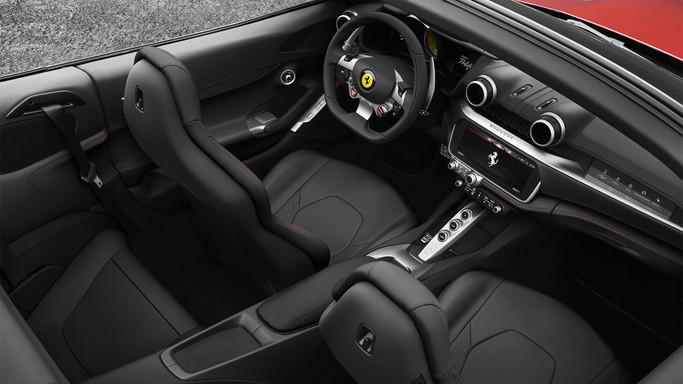 Speaking of quarters, the new Ferrari Portofino is also about pampering passengers in total comfort. What used to be a compromise in cars of this type in the past is now made possible, thanks to a spacious cabin that can comfortably seat two-plus-two occupants. Goodies like 18-way power adjustable seats, 10.2-inch touchscreen infotainment system, and a wind deflector that cuts cabin air by 30% when the top is dropped are just some things that make life truly comfortable while on board. Just like any Ferrari, the Portofino won't scrimp on sportiness. The vaunted 3,855cc V8 from the California T makes its way under the sculpted engine bay, this time producing 600hp and 760Nm of torque. This is made possible with the use of new components and an improved engine management system. All told, the motor allows the Portofino to sprint from 0-100kph in just 3.5 seconds.
Naturally, razor-sharp handling is part of the mix. Thanks to a lighter and more rigid chassis, as well as new tech such as the third-generation Electronic Rear Differential (E-Diff3), drivers enjoy excellent grip and control at the limit. A fine balance of ride comfort and sharp reflexes comes courtesy of the improved magnetorheological damping system (SCM-E) that now features dual coil technology. And this is the first Ferrari GT to be fitted with Electric Power Steering (EPS). This helps improve steering response while putting less stress on the driver.
The Ferrari Portofino will make its world debut at the upcoming Frankfurt Motor Show in September.