After giving its three erstwhile models—the City, Jazz, and Mobilio—a bit of a nip and tuck recently, Honda Cars Philippines Inc., gave members of the motoring media a chance to sample its refreshed offerings.
While the changes may have been mostly cosmetic, with a few features thrown in to offer more comfort and safety, Honda wanted to showcase that its offerings are as comfortable, powerful, and fuel-efficient as ever via a Media Drive event up to the City of Pines, Baguio city.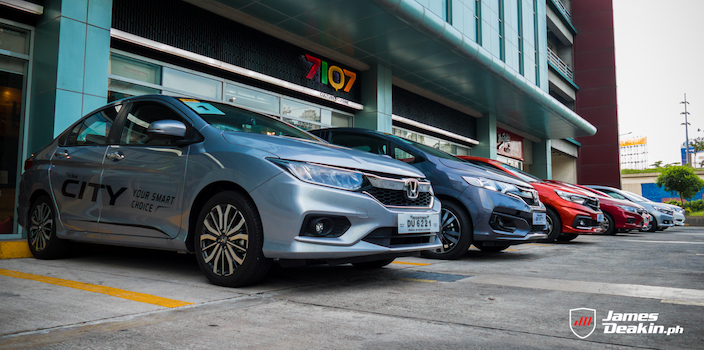 Starting off from busy Metro Manila one fine morning, the convoy of Honda City, Jazz, and Mobilio braved rush-hour traffic in a bid to head north. Once they hit the North Luzon Expressway (NLEX), the group was able to stretch the vehicles' legs and feel the power of the 1.5-liter SOHC i-VTEC four-cylinder motor that motivated all three cars. The 120hp and 145Nm proved more than adequate on those long stretches, with more than enough grunt for overtaking maneuvers to boot.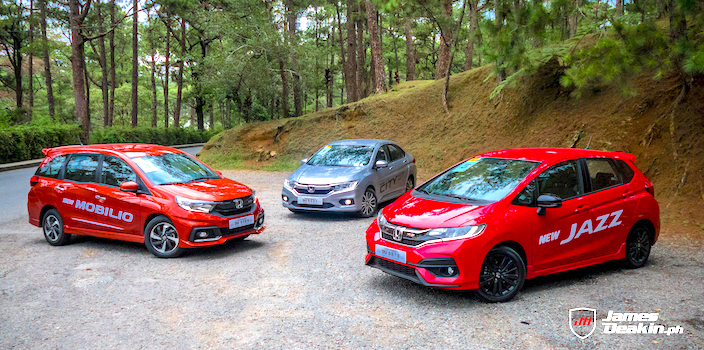 Upon reaching the more demanding zigzag portions leading up to Baguio, the motor, combined with the Earth Dreams Continuously Variable Transmission (CVT) with paddle shifters made quick work of steep uphill portions. And thanks to features like Eco Assist and that cool Econ button, the vehicles sipped fuel as if they had a conscience.
Throughout the drive and their time in Baguio, each participant got to sample the roomy interiors of all three models. While the Mobilio was the most spacious, seating 7 adults in comfort, the City and Jazz were not lacking in terms of passenger and cargo space. The City's large cabin, mixed with a 536L trunk capacity, was truly useful for our luggage and some pasalubong from the City of Pines. The Jazz also showed its mettle, with its innovative ULTRA seats that gave minivans and SUVs a run for their money.
And while the SRS airbags weren't necessarily put to the test (thank God), safety kit like Antilock Braking System, Vehicle Stability Assist, and Hill Start Assist made sure that all participants rode and drove with the utmost confidence. They kept all vehicles shiny side-up despite the erratic weather and road conditions.
Yes, the Honda City, Jazz, and Mobilio may be the smaller members of the Honda family. Yet they prove that they are big on features, power, fuel-efficiency, and style. And that going to places like Baguio city can be a cinch.