On September 16, 2017, the 4.2 Km Clark International Speedway in Pampanga will again play host to this year's Toyota Vios Cup. Now on its 3rd round, the said one-make racing series will feature exciting on-track action and loads more of attractions for everyone.
In retrospect, the 2nd round of the 2017 Toyota Vios Cup was made exhilarating with interesting head-to-head battles on its classes; the Rota Promotional Class (which also includes the Celebrity Class), the Bridgestone Sporting Class, and the top-seeded Total Excellium Super Sporting Class. The race was also highlighted with unpredictable weather conditions that tested the limits of both man and machine.
Here's a recap of that intense 2nd round action.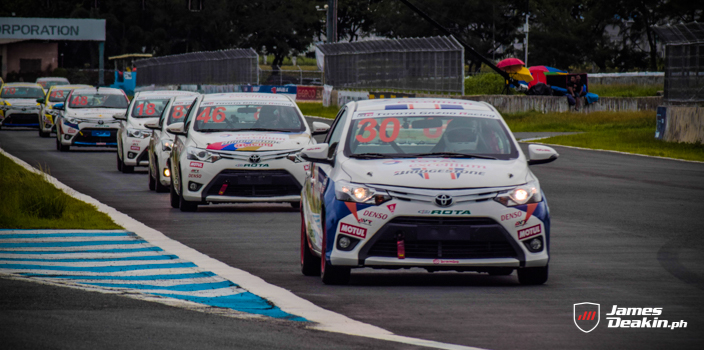 Organized by Toyota Motor Philippines, the 3rd leg of the 2017 Vios Cup will feature celebrity drivers such as Dominic Roque, Fabio Ide, Jake Cuenca, and Troy Montero. They'll be joining other big names such as Gretchen Ho, Aubrey Miles, Jasmine Curtis-Smith, and Ella Cruz.
Best part is that the 2017 Toyota Vios Cup Round 3 will also see the return of Keichi Tsuchiya, the famous Drift King from Japan. He'll be entertaining the crowd in-between the races with his signature drifting moves.
Of course, the Toyota Vios Cup isn't without its share of attractions for the whole family. These include Racing Arcades, kiddie inflatables, food trucks, and more. There will also be a chance for different car clubs to converge and share the passion for automobiles and camaraderie.
And yes, admission is FREE!