Solar Transport Automotive Resources Corporation (STAR Corp), the official distributor of BYD vehicles in the Philippines, has achieved another milestone as it was given the "After-Sales Elite Award" at the recent BYD Dreamcast Conference in Shanghai, China.
In detail, the Philippine-based Chinese automotive distributor gained a remarkable 5-billion worth of RMB (Renminbi) in 2016, outperforming 100 other dealerships/distributors. This achievement was credited largely to its BYD Response Operation (BRO) and the 5-STAR Customer Service Program, 2 of its well-known after-sales perks for the Filipino car buyer.
The former offers its clients on-demand service support, expert information, emergency roadside assistance, and other services that make owning a BYD a great experience. Highlighting the said after-sales service, STAR Corp Managing Director Mark Andrew Tieng said, "Service is indeed a critical success factor for our brand to succeed. And to demonstrate it, we've made our services and facilities more convenient and accessible for our customers to avail of through our BRO Service Hotline and through the BRO Mobile Assist.  So if our customers can't bring their BYD vehicles to the dealership, then we will bring the dealership to them."
On the other hand, the 5-STAR Customer Service Program entitles clients to a host of top-notch benefits as they drive their cars home from the dealership. These include a 5-year service warranty, access to service technology/infrastructure/facilities, availability of genuine BYD parts and accessories, and the aforementioned BRO. All these to ensure that each client's BYD is taken care of and maintained by expert mechanics and technicians in accordance to the highest standards of quality.
"Over the past year and a half, we've listened to our customers and identified their preferences and even their sensitivities. This program and all its components is a signpost of our long term commitment to our customers so that they enjoy their BYD vehicles well over the long haul," Tieng adds.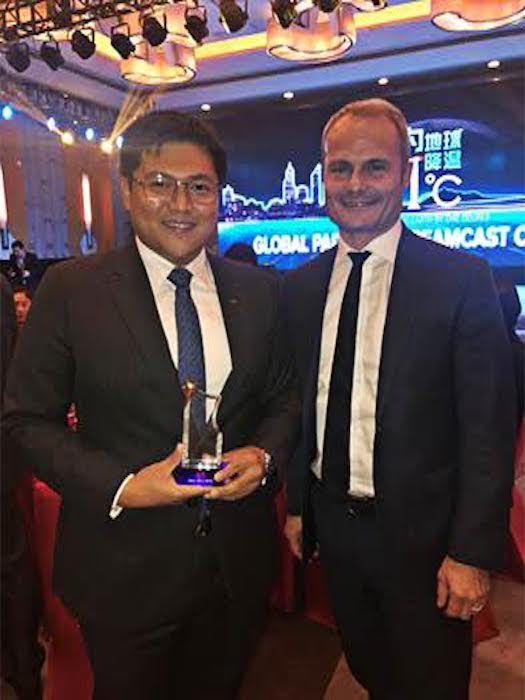 STAR Corp Managing Director Mark Andrew Tieng (left) and New Design Director Wolfgang Egger
To know more about BYD Philippines, visit the official website.