Chevron Philippines, Inc. (CPI), the exclusive marketer of Caltex fuels and lubricants, has launched its latest iteration of the Delo diesel engine oil. It's called the Caltex Delo 400 MGX SAE 15W-40, and it boasts specially formulated properties that clean, protect, and prolong engine life for smoother operation.
CPI highlights the Delo 400 MGX's ISOSYN Technology. The brand combines its well-proven formulas with this new tech's premium base oils and high performance additives to come up with a cleaner product that meets the country's strict emission standards. Best part is that the Caltex Delo 400 MGX is able to meet the demanding nature of industries relying on diesel engines such as transportation, trucking, and heavy equipment.
In addition, the Caltex Delo 400 MGX's advanced formulation protects the engine against wear and tear, thus ensuring its longer lifespan and smoother operation. It also has the qualities of a single fleet oil, which negates the need of the engine to use multiple motor oils in order to work properly.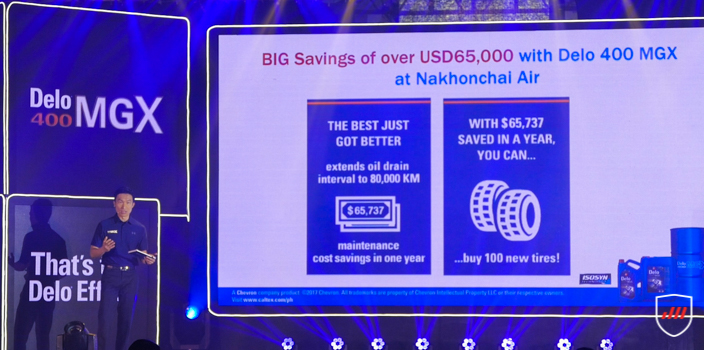 "Heavy industry players are grappling with challenges such as excessive occupational heat exposure and maintaining an age-diverse fleet operating in both high- and ultra-low Sulphur environments. With the local launch of the Caltex Delo 400 MGX, an American Petroleum Institute (API) and American and European Original Equipment Manufacturers' (OEM) standard compliant diesel engine oil, heavy industries can finally experience synthetic-like performance at the cost of mineral products, significantly reducing premium lubrication costs," said Finished Lubricants Philippines and Vietnam Area Business Manager Joseph Bronfman.
Of note, the Caltex Delo 400 MGX is available in drum or gallon packaging and is at the same price point as the Caltex Delo 400 MG.