The sixth-generation Ford Mustang may have only been introduced in 2015. Yet Ford Motor Company isn't about to let its most iconic nameplate graze leisurely to pasture. On the contrary, the Blue Oval badge has just updated the Mustang, making it the most advanced one in the model's more than 50-year history. And it even tapped tough guy Dwayne "The Rock" Johnson to do the honors of introducing the 2018 Mustang to the world.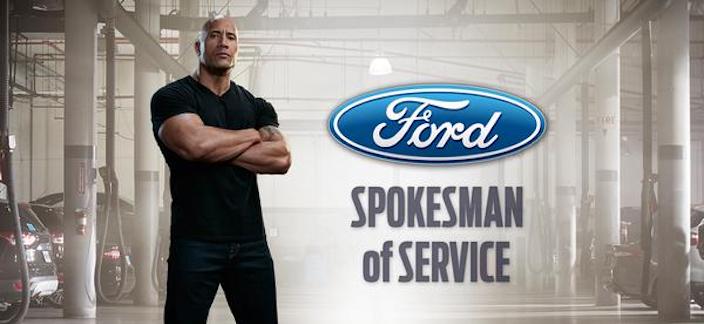 While it retains the overall profile of the sleek and modern current iteration, the freshened up Mustang receives a new front fascia with a lower hood and grille, repositioned hood vents, and for the very first time in Mustang history, all-LED lighting. The updated treatment continues out back, with the same LED tailamps, along with dual exhaust tips for the EcoBoost and dual tailpipes for V8-powered variants.
The cabin gets a more premium feel with hand-woven, contrast stitching for the center console, aluminum accents on various places, and a new Mustang logo on the instrument cluster. That instrument panel can be specified with a new 12-inch digital display that can be personalized for Normal, Sport, and Track modes. In addition to the three driving styles, owners can even save Mustang Mode settings for suspension, steering, and active exhaust valve choices of their preference.
Matching all these gee-whiz tech are a pair of engines: the 2.3-liter four-cylinder EcoBoost, or the legendary 5.0-liter V8. The latter has been tuned to offer more power and torque and is paired with a reworked manual gearbox. And for the very first time, the Mustang can be had with a new 10-speed automatic transmission—the most cutting-edge tranny the Pony Car has ever been fitted with.
More advanced goodies come in the form of pre-collision warning with pedestrian detection, lane departure warning, distance alert, nd more. It's all there to increase driver confidence and provide a new level of fun that is likewise safe.
And yes, owners can now spec their ride to suit their taste. A total of 12 alloy wheel designs, along with new paint schemes, including a signature Orange Fury hue, is available for the asking. The new Ford Mustang goes on sale in the US later this year.