Bridgestone, a renowned name when it comes to tires, shows the world that it doesn't just care for your car and road safety. This month, Bridgestone joins everyone in celebrating Breast Cancer Awareness Month this October via a special promo.
It will make limited edition pink tire valves available at its various dealerships. The proceeds from the sale will benefit its very own iCanServe Foundation, a group that aims to raise awaness on breast cancer and how it can easily be prevented.
Statistics show that the Philippines has the highest incidence of the disease in Asia. It is likewise the leading form of cancer in the country. Fortunately, this can be prevented by early detection through regular self-eximnation, clinical check-ups, and mammography. By doing so, women can beat the odds—with a 99 percent survival rate.
By getting a pink valve, one can help make more ladies aware of the dreaded disease. Moreover, doing so may save countless lives. This could be the life of your Mom, you sister, wife, girlfriend, or a close friend. It is truly a worthy cause.
The limited edition pink tire valve can be purchased at selected Bridgestone outlets for P100 and will be on sale for the whole month of October. It's a hundred bucks well spent.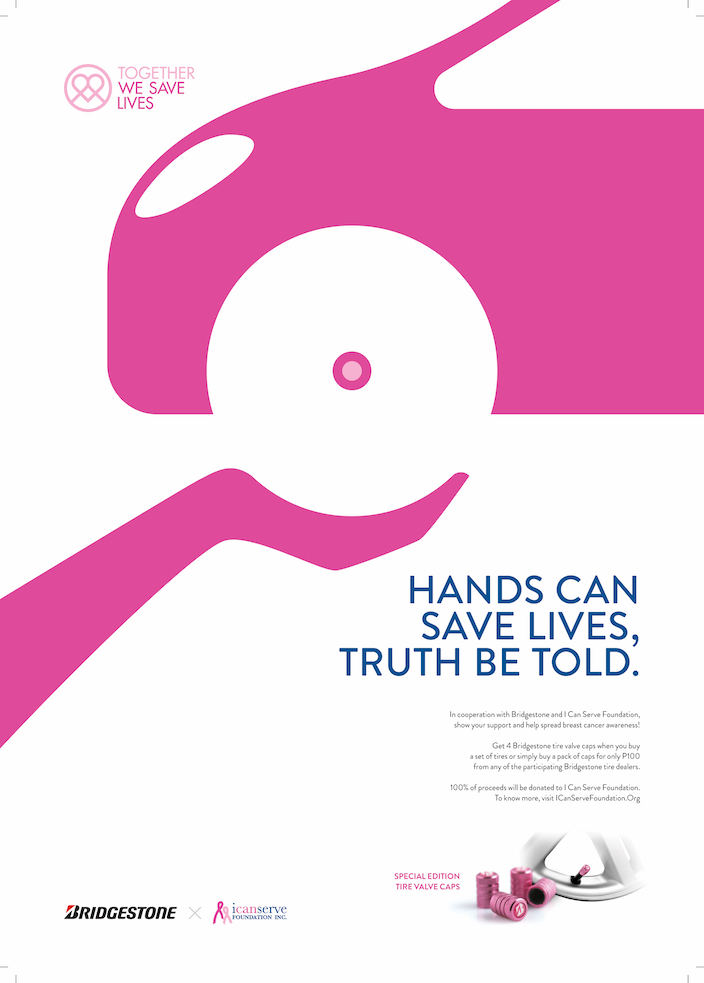 Here's where you can buy these tire valves: