Road safety has always been one of Honda's priorities. With that said, its Philippine-based group of companies (Honda Cars Philippines Inc., Honda Philippines Inc., and Honda Parts Manufacturing Corp.) recently launched a new campaign called "One Honda Road Safety."
The purpose of the One Honda Road Safety campaign is to strengthen the partnership between Honda and the society in championing road safety, thus reducing the number of accidents in the Philippines.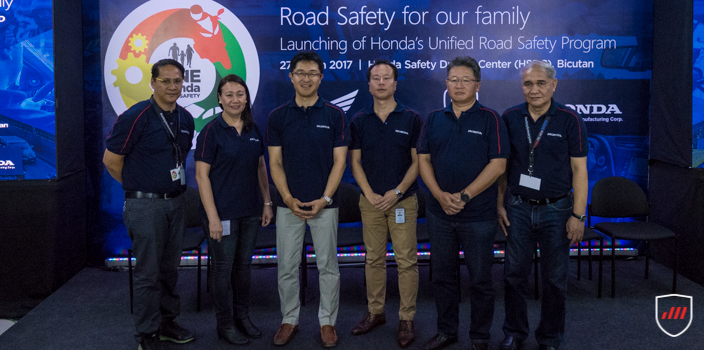 Moreover, it streamlines Honda's operation (cars/motorcycle sales, service, parts manufacturing, government partnerships, and more) so as to cultivate a workflow and workforce aimed at building a society of safety-conscious road users.
In detail, the One Honda Road Safety campaign, which runs with a tagline, "Road Safety for our Family," highlights 3 objectives. These include educating road users about safety and responsible motoring, introducing Honda's latest vehicle safety techs via actual customer experience, and teaming up with concerned sectors of the society.
The launching of the One Honda Road Safety campaign coincided with the inauguration of the newly-renovated Honda Safety Driving Center lobby in Sucat, Paranaque. As it stands, the Honda Safety Driving Center still is Honda's way of promoting road safety and responsible motoring for drivers and riders.
The Honda Safety Driving Center offers basic and advanced road safety courses for 2-wheel, 4-wheel, and truck drivers. Also to be opened this month are similar driving facilities in Cebu and Davao.
To know more the One Honda Road Safety campaign and to learn about safe, responsible motoring, check out Honda Safety Driving Center Philippines.