Sleek, spacious, and flexible; these are some of the traits that define the Hyundai H350. The Korean brand's official Philippine distributor, Hyundai Asia Resources, Inc. (HARI), even pegs the H350 as a bus, a truck, and a van. 
But in what segment does this 14-seater people carrier really belong to? The simple answer is all of the above, and here are some reasons why, according to HARI.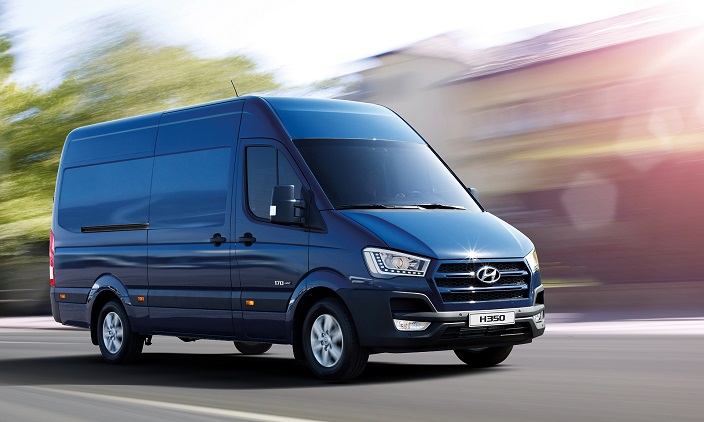 Truck-like sizable appearance, spacious cabin
The Hyundai H350 boasts an elegant-looking body with copious amounts of cabin space to boot. Aesthetically, its front end evokes the brand's global design platform. On the other hand, its profile presents a smooth flowing theme from end to end, despite the huge appearance.
Looking at it by the numbers, the H350 stretches to 6,195mm, has an overall width of 2,436mm, and stands tall at 2,856mm. To put it into perspective, its nearest rival, the 15-seater Nissan NV350 Urvan Premium, is 965mm shorter in length and 556mm less wide spread. It also stands a bit shorter than the Korean model by around 571mm.
But just like the Japanese van, the Hyundai H350's plus-size body measurements translate to some of the most spacious cabins in its class. HARI claims that H350's interior space measures 20ft in length, 9.4ft in width, and 6.7ft in height. These numbers mean that the H350 allows one to stand and walk across the aisle as if on a bus. In addition, it even has an overhead storage area for bulky, carry-on luggage.
Noteworthy amenities
While on the road or on standby, the Hyundai H350 doesn't fall short in providing its occupants with worthwhile things to do. Its entertainment system, for example, features a hub that supports all media files and can make office-to-location conference calls on the go. It even has a roof speaker for those exciting impromptu concerts. The Hyundai H350 is a passenger van, after all. So to cool things down in the middle of a heated sing-along battle, the Hyundai H350 also features an air-conditioning system with roof vents.
Ample safety for everyone
Of course, Hyundai didn't skimp on fitting the H350 with a host of safety goodies. For starters, it has airbags and ABS. It also has Vehicle Dynamics Control, Hill-Assist Control, and a rear parking assist, all of which are highly needed for a vehicle of its size.
Performance on tap
HARI claims that the H350 delivers a class-leading 168 hp and 422 Nm of torque. These figures are mad possible with its 2.5L inline 4-cylinder CRDI turbo diesel engine with a 6-speed manual transmission that drives the rear wheels.
These are some of the points HARI is proud to show off about the H350, a big vehicle with big features that reward big value for money. Click here to know more about the Hyundai H350.