If you've been following the automotive section these past few days, you'd know that there are two new open-top performance machines that have just been unveiled. One of them is the Audi R8 Spyder V10 Plus. Then there's this: the new McLaren 570S Spider.
Just like the Audi, this new McLaren is essentially an open-air version of the vaunted 570S from the Sport Series range. It joins the ranks of the Coupe, the 540C, and the 570GT. Being the Coupe's topless sibling means that it also gets the same 3.8-liter twin-turbo V8 motor that produces 562hp and 599Nm of torque. Both cars can go from rest to 100kph in 3.2 seconds. And with the roof up, the Spider can likewise hit the same 328kph top speed of its hardtop brother.
What sets the Spider apart, however, is a two-piece retractable hardtop that can open or close at the push of a button in a mere 15 seconds. This electronically-controlled showcase can be accomplished at speeds of up to 40kph. And the topless car even has a taller rear wing that allows it to hit speeds of 315kph fuss-free.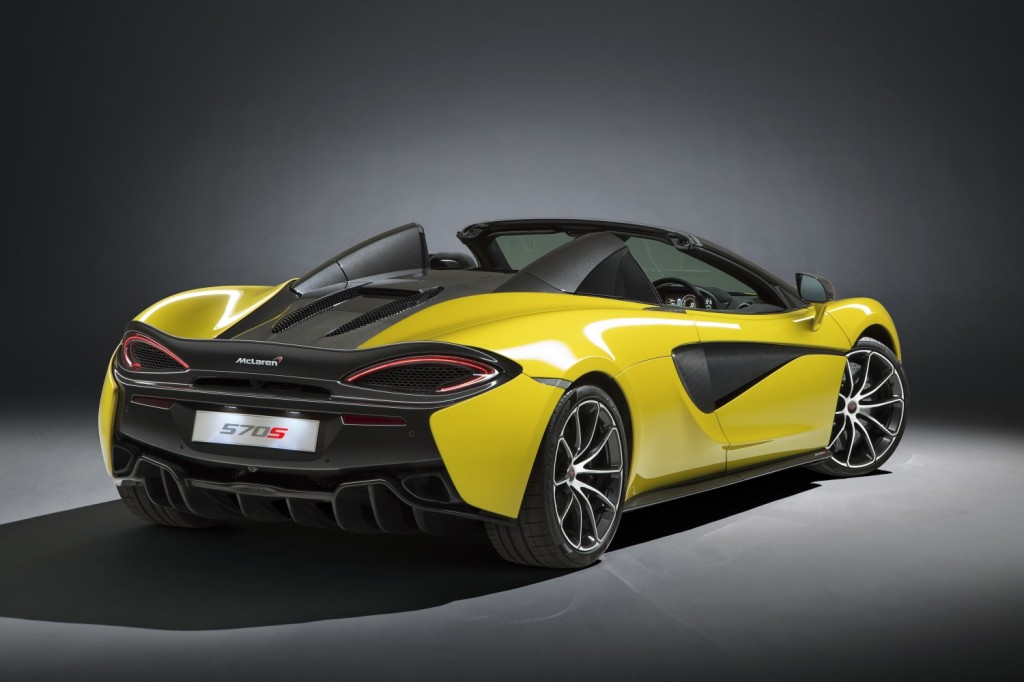 While it may be a convertible, McLaren says that performance hasn't been compromised one bit. In fact, the sports car maker has thrown in goodies like the MonoCell II carbon fiber tub, electro-hydraulic steering, adaptive damping, double wishbone suspension, and brake steer. All these ensure that it will handle the way its supposed to.
The McLaren 570S Spider will have a world debut at the upcoming Goodwood Festival of Speed. And the first 400 units will be Launch Edition models.