A dash cam (or dashboard camera) is a small video recorder which is mounted on the dashboard or just ahead of the rear view camera. It can record everything that's happening on the road and inside the car, thus making it one of the important accessories for many motorists today.
Having a dash cam on board can help greatly in terms of presenting video evidences for accidents, as well as filing complaints against erring or abusive drivers and/or traffic enforcers. It can also document an entire day's worth of road trips like family recreations or barkada gimmicks. However, the selling prices of most dash cams can be quite heavy on the pocket for some people.
Thankfully, Lazada Philippines, a popular online marketplace, is gearing up for its 5th anniversary celebration with an exciting promo on its line of dash cam products. Dubbed as the "Lazada 5th Birthday Surprise," it lets buyers avail exclusive deals, discounts, and flash sales on many of its items.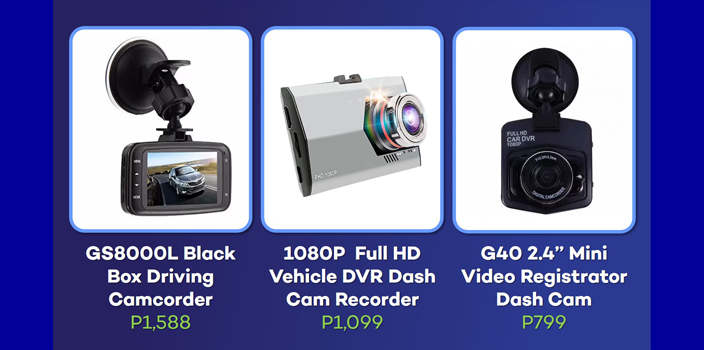 The said promo will run from March 21 to 23, 2017. It can be availed by logging onto www.lazada.com.ph. Alternatively, buyers can also use Lazada's free mobile app which is available on both Apple App Store and Google Play Store for iOS and Android devices, respectively.