The Philippine FJ Cruisers Club, Inc., a group of avid Toyota FJ Cruiser owners and enthusiasts, recently held a 2-day open-to-the-public event called the Pilipinas FJ Summit 2017: First Encounter. It took place at the Jose Rizal Plaza in Calamba City, Laguna.
Spearheaded by the club President Atty. Numeriano "Jun" Rodriguez Jr. and Calamba City Mayor Justin Marc "Timmy" Chipeco, the said event which was inspired by a similar gathering in Japan, brought unity, fun, and excitement to owners and non-owners of the Toyota FJ Cruiser, off-roading enthusiasts, and families.
Moreover, it also kicked off the Buhayani Festival, a celebration held in honor of National Hero Dr. Jose Rizal and Calamba's history.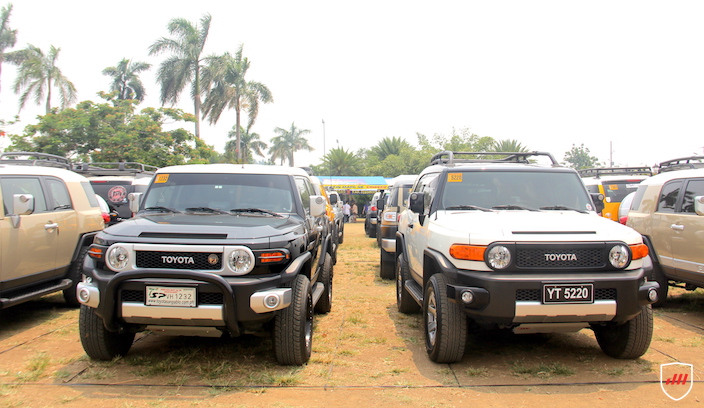 The 4-hectare venue saw over a hundred stock and customized FJ Cruisers on display, including an FJ 40 (BJ 40) Land Cruiser, the FJ Cruiser's "grand daddy." These were brought by owners spanning different parts of the Philippines as well as from countries such as America, France, Korea, and Singapore, among others. This served as an opportunity for FJ Cruiser owners to exchange technical knowledge, tips, tricks, and more helpful advice regarding the FJ Cruiser and the off-roading lifestyle in general.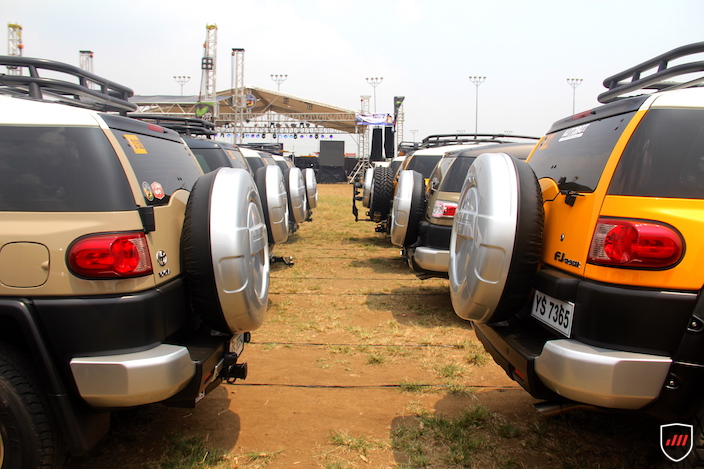 Aside from this grand show of great 4x4 machines, the event also had an open-to-the-public Off-Road Challenge designed and conducted by Dennis Javier of the Jungle Base Firing Range and 4x4 Center. It featured an elaborate course consisting of varied elevations, rocks, mud, water puddles, and more which challenged both man and machine.
Also present in the event were a number of stalls and booths selling a wide array of parts and accessories for the Toyota FJ Cruiser. Best part about them is that for each item bought, part of the proceeds went to the club's chosen charitable institutions.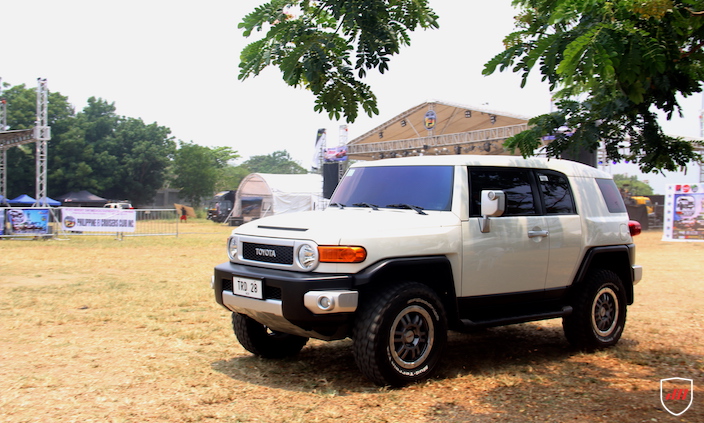 The Philippine FJ Cruisers Club, Inc. is a duly-registered and legitimate organization consisting of Toyota FJ Cruiser owners from Metro Manila, Luzon, Visayas, and Mindanao. It started off as a casual gathering of a handful of FJ Cruiser owners who share a common passion for the vehicle and the off-roading life. It soon evolved into what it is now today, a home, a family that's welcome to anyone who owns an FJ Cruiser and wants to share the passion.