Porsche has not hidden the fact that the Panamera is the sports car among luxury saloons. For two generations now, the German sports car maker has been giving owners the best of both worlds—true luxury and comfort as well as sports car looks and performance. And now, it puts its money where its mouth is by actually letting members of the motoring media experience all that it boasts in its press kits.
The Porsche Panamera Two Trails Media Drive, which took place from 14 to 31 March 2017, is the very first event of its kind to be held in the Asia-Pacific region, specifically, in scenic Taiwan. Set along picturesque Sun Moon Lake, the drive was meant to showcase the two facets of the swoopy sports luxury sedan. Porsche let loose some 80 media participants from various countries in different variants of the Panamera, Panamera 4 and Panamera 4S.
Guided by certified instructors, the motoring journalists got to experience both the driving prowess and pampering side of the Panamera via two distinct routes (trails). The performance capabilities were showcased along Nantou Country, where a mix of mountainous roads and long stretches of expressway showed off the handling and high-speed mettle of the car, respectively.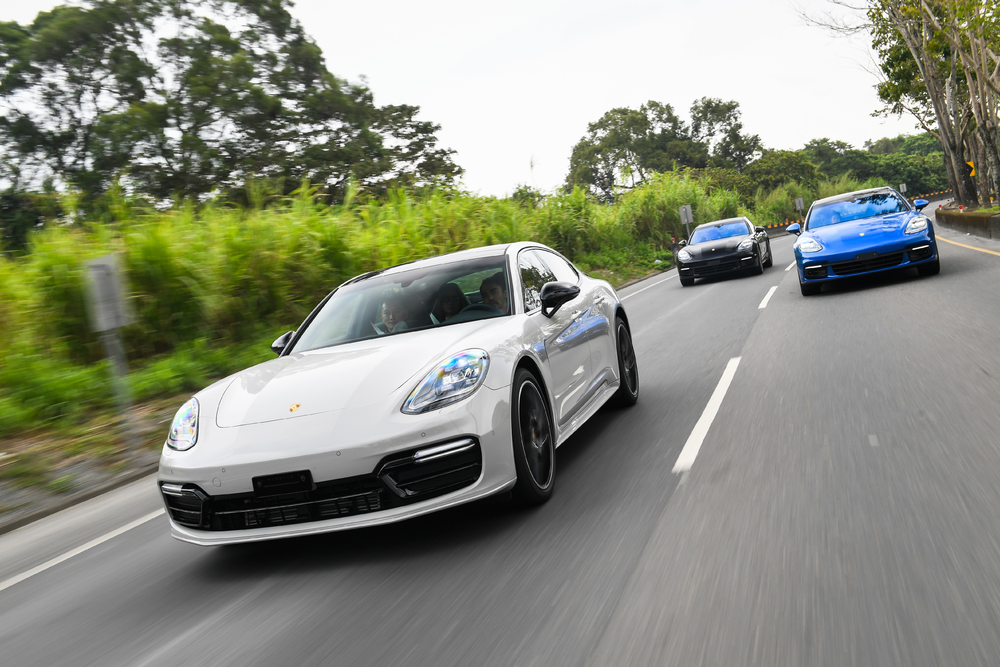 Then there was scenic Sun Moon Lake. This part gave participants the chance to sit back and enjoy the Panamera's luxury, complete with a picnic set up from the fastback rear opening. Apart from this, the nighttime driving capabilities of the car were likewise highlighted using the Porsche Dynamic Light System (PDLS) and Night Vision technology. With near pitch-black settings, the drivers set out confidently, guided only by such cutting-edge tech.
Yes, the Porsche Panamera Two Trails Media Drive is just one more proof that you can get the best of both worlds in one great looking and handling package. Truly, the Panemera is for those folks that need the space and want the luxury, yet just can't let go of their 911.