RICOH, a Japanese office productivity expert, through its official local distributor RICOH Philippines, recently launched 3 new products that it pegs would empower the workplace, promote collaboration within the workforce, and keep up with the digital age.
Introducing the RICOH MPC4504exSP and MPC2004EXSP multifunction colored office printers, the RICOH IWB-D6510 Interactive White Board, and the RICOH PJ-WX4152N Ultra Short Throw Projector; Ricoh's latest offerings for the modern day corporate person and businessmen.
The said products were unveiled in a recent event held at Ricoh Philippines's showroom in Makati. And to give you a more detailed look into these high tech gizmos, here's an official release from the brand.
PRESS RELEASE
Ricoh Philippines, a global leader in office productivity solutions, recognizes that the workplace has been constantly evolving. In order to enhance collaboration and to effectively drive productivity, businesses must adapt the right toolsets and smart equipment not only to empower the employees but to also optimize business processes.
Today, RICOH showcases in their Manila showroom, the latest technology offerings that are set to further empower the new era of digital workplaces.
"We are primarily a service company offering and supporting our innovative projectors, interactive whiteboards, and multifunction colored printers. To give companies flexible and affordable ways to acquire these solutions, we offer a variety of financing and rental options," said Eric Sulit, Ricoh Philippines, Inc. President and Chief Executive Officer.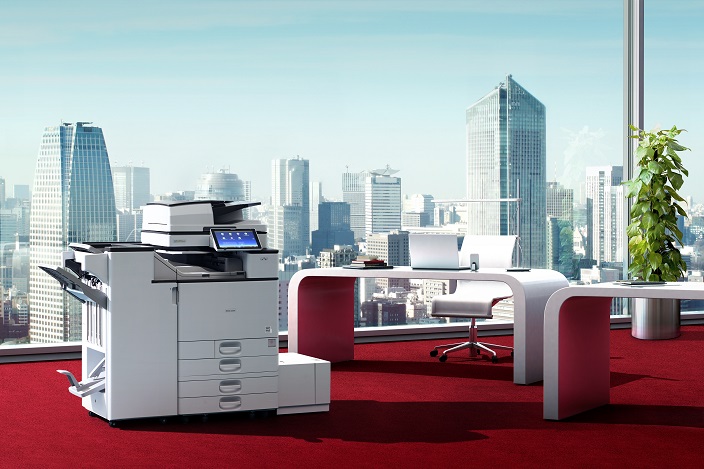 Revolutionary Digital Multifunction Colored Printers
Ricoh highlighted today two of their newest multifunction colored printers (MFPs) – the MPC4504exSP and the MPC2004EXSP – that are equipped with the revolutionary RICOH Smart Operation Panel.
The Smart Operation Panel allows users to integrate multiple processes and customize shortcuts to bypass many of the repetitive manual tasks associated with printing. Ricoh's new interface delivers improved usability to end users by incorporating familiar gestures, such as swipe, pinch and flick commonly used on smartphones and tablets, to enable the completion of everyday workflows easily and quickly.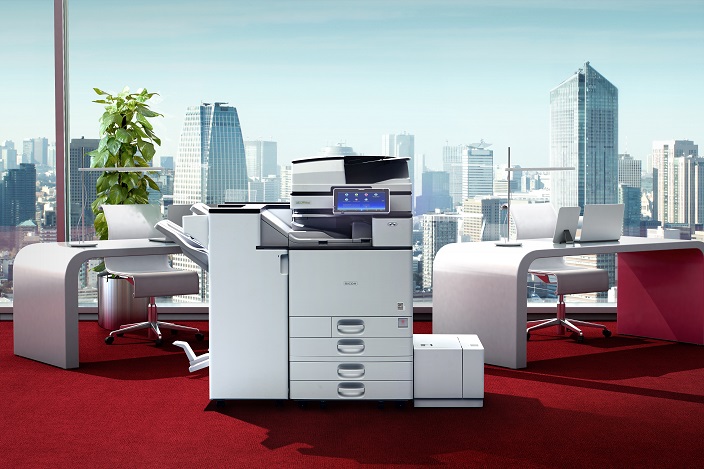 These gestures make accessing the latest and existing applications more efficient and streamlined, helping to further enhance collaboration and embrace emerging workstyles. Using cloud connectivity, users can also view documents remotely and share information effectively with their devices that are connected to these MFPs.
Furthermore, when it comes to print and image quality, Ricoh MFPs achieves vibrant results with the precision of 1200 x 1200 dots per inch and print speeds from 30 to 60 pages per minute.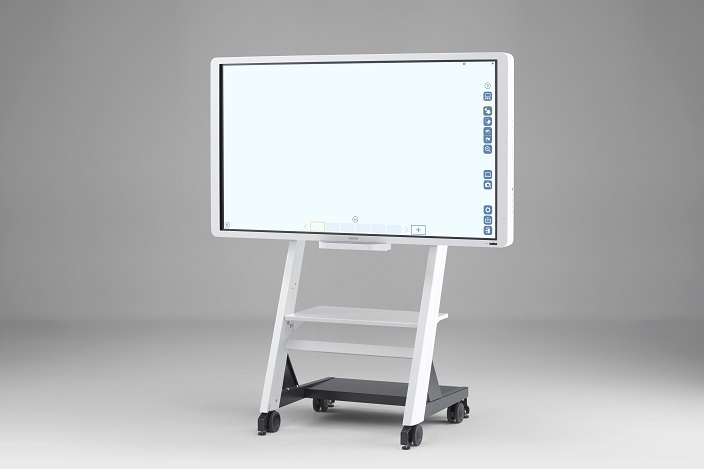 Real time collaboration through interactive whiteboards
The RICOH Interactive Whiteboard IWB-D6510 empowers users to save time and expenses by creating real-time collaborative digital meetings. It allows up to 20 users to view a whiteboard presentation on web-connected devices from multiple locations.
With RICOH's IWB, users can make changes using the whiteboard tools to write, draw, edit, resize, move, and save information easily. The connected interactive whiteboards are also common space - what's added to one board will appear on all networked boards. Users also have the power to choose the participants and decide how their information will be displayed.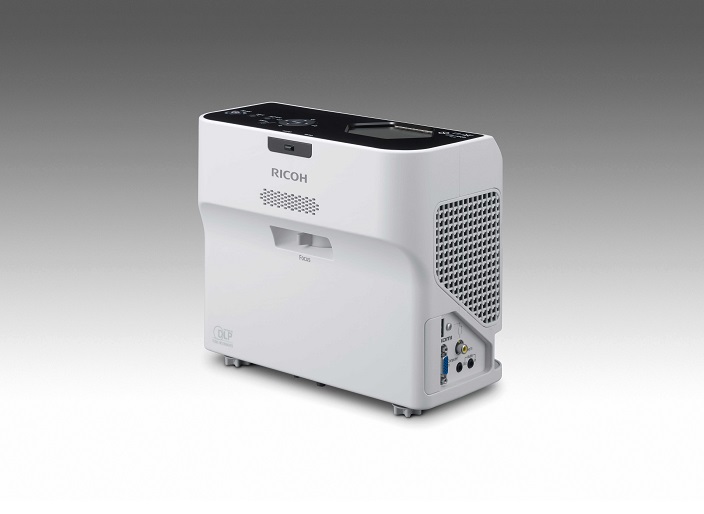 Widescreen clear projection and collaboration from short distances
The RICOH PJ-WX4152N Ultra Short Throw Projector empowers office workers to get closer with their audience while projecting with clarity. Even when placed as close as 4.6 inches from the projection surface, the PJ-WX4152N can display crisp, compelling images, movies, presentation and other media from a wide range of audio-visual equipment with 1280 x 800 WXGA wide format resolution.
The PJ-WX4152N also allows users to bring important information together from up to four different devices onto a single screen. It can also be equipped with the Ricoh Smart Presenter app to be able to invite iPad users to view the presentation remotely. Moreover, users can pair it with Ricoh's Business Projection System to share the same presentation in up to four different locations.
It also features impressive contrast ratios up to 13,000:1 and 3,500 lumens to project color-rich images even in the most sunlit meeting rooms. The projector can also detect and automatically balance keystone distortions for worry-free presentations.
RICOH Service Advantage
RICOH Philippines constantly strives to meet or exceed customer expectations.
"Being a service oriented company we constantly innovate and improve our service offerings," Sulit added.
RICOH Philippines leads the service charge by being one of the first companies in its industry to use iPads with Field Service Automation software to manage service assignments and requests.
By September, RICOH will be launching a new service called RICOH Remote Assistance—a service which will allow Ricoh to remotely troubleshoot machines on customer premises.
These RICOH products are sold and serviced directly by RICOH Philippines, so customers are assured of high quality and excellent servicing, which begins from customers' selection and decision-making stages, and continues beyond after sales.
"Ricoh's total solutions and services ultimately allow us to achieve our goals of empowering digital workplaces by helping businesses and their employees work better and smarter," Sulit said.
For the latest updates and insights on RICOH, please visit www.ricoh.com.ph.