Remember the BMW 8 Series?  Folks old enough may recall that the German luxury carmaker produced its take on a Grand Tourer, the 8 Series, from 1989 to 1999. That car, which packed large V8 and V12 motors, shoed Munich's prowess in coming up with smooth cruisers that were  performance-oriented offerings as well.
Twenty-eight years later, BMW once again signals its intent to join the luxury tourer fray as it unveils the Concept 8 Series at no less than this year's Concorso d'Eleganza Villa d'Este. The annual gathering of the finest modern and classic cars welcomes the new two-door Grand Tourer that is likewise a mix of modern and futuristic lines interspersed with a hint of classic styling cues.
Take for instance the long hood and flowing profile that are reminiscent of the original shape. The new car, however, is a lot rounder and possesses a more fluid form. The creases and lines all come together to form a bold and elegant design.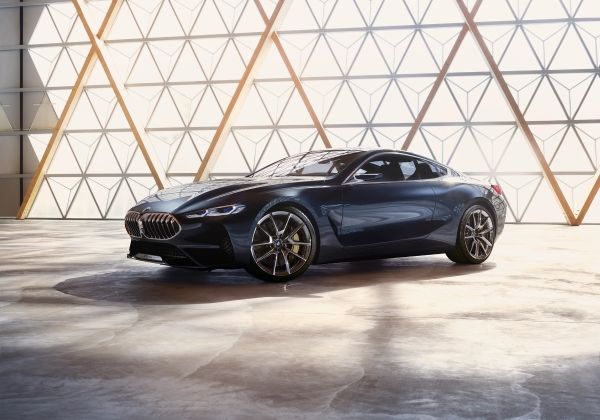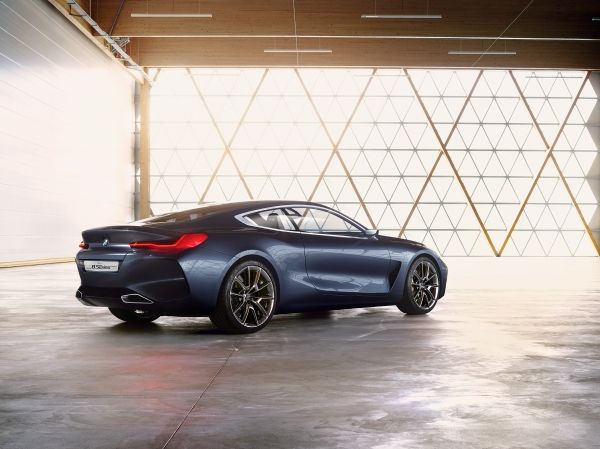 The look is further complemented by a new take on the trademark BMW kidney grille, which if you look closely, is now a single grille. This is flanked by a sleek set of laser headlights, that are mirrored by their LED counterparts at the rear. And yes, that rear looks equally powerful, reminding onlookers of its i8 sibling's own derriere. The look is finished off by prominent 21-inch wheels wrapped in low-profile rubber.
Just like the outside, the cabin is likewise a peek into what lies ahead for BMW in the years to come. The unique-looking steering wheel features red anodized paddle shifters, while the seats have carbon fiber shells that make them strong and supportive while being lightweight as well. And aluminum accents brighten up the four-seat interior. Oh, and the newly-designed iDrive controller is made from Swarovski glass (in the concept car, at least).
While no details have been revealed about powertrains, it would be safe to surmise that these would be shared with either the 7 Series or 5 Series (on which the Concept 8 Series is based). This means the production car could get a host of 6- or 8-cylinder motors. It could also come in either rear- or all-wheel drive (xDrive). And yes, an M8 is definitely a possibility.
The BMW Concept 8 Series will begin production in 2018.