Uber Philippines has partnered with Ayala Malls The 30th in Ortigas to launch UberHOP. The partnership aims to provide a better and more convenient transportation alternative for people going to and from the said shopping establishment.
In a nutshell, UberHOP services allows up to 6 people to book a single ride going to a predetermined location during rush hours. For a flat rate of just P70, riders coming to and from Ayala Malls The 30th can avail the service during the afternoon/evening peak hours (5:00 p.m. to 9:00 p.m.).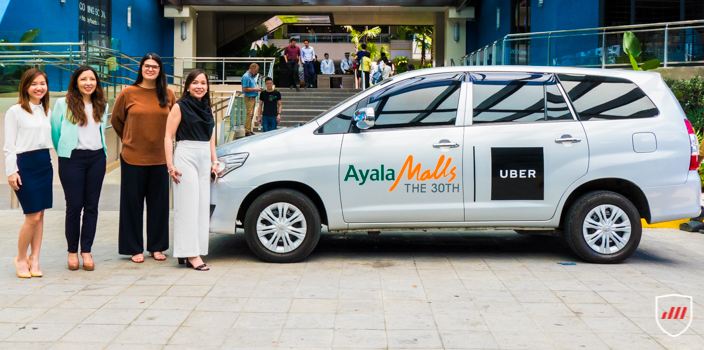 Of note, the Ayala Malls The 30th UberHOP service is available in the Makati and BGC central business areas only through the following pick-up and drop-off routes:
Ayala Malls The 30th to The Landmark, Makati
Ayala Malls The 30th to the High Street, 7th Avenue, BGC Taguig
Net Quad, 31st Street BGC Taguig to Ayala Malls The 30th
It is also worth noting that the partnership will help boost Ayala Malls' project called Easy Ride. With transportation convenience as its main objective, the Ayala Malls Easy Ride project helps mall goers get access to easier means of transport to and from any Ayala Mall.
For more details about UberHOP, visit Uber Philippines' official website.