In its pursuit to instill road safety and responsible driving values to the next generation, Volkswagen Philippines will hold its first "Steps to Safety" campaign which will be part its award-winning Child Safety Initiative (CSI) program.
It will take place on May 20 at the Robinsons Magnolia mall in Quezon City.
In review, CSI is a series of tours with fun activities for kids ages 4 to 8. Its aim is to educate the kids and parents about road safety, preventive measures against possible accidents, and how to become safe and responsible road users. In addition, it helps them be familiarized with the safety features of today's automobiles. Of note, a total of 7,917 kids and 5,955 parents from 37 venues in Luzon and Visayas took part in the program since its debut at the 2015 Manila International Auto Show.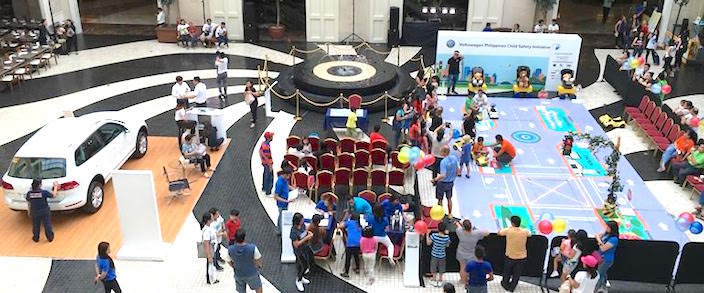 Similar to its previous staging, the coming Volkswagen CSI program will have a Junior Deriving Course with miniature simulated roadways, complete with communities, road signs, traffic lights, and Volkswagen kiddie push cars. A host of different automobile child seats will also be on display.
However, new for this year is the Steps to Safety campaign which consists of safety modules designed for kids 9 to 12 years old and those who've graduated from the Junior Driving Course. In it, kids will undergo a 15-minute pedestrian safety lecture conducted by the Philippine Global Road Safety Partnership (PGRSP). This will be followed by a practical application of the lectures via virtual reality (VR) using simulations developed by Haraya for Samsung Gear VR.
According to Volkswagen Philippines, the Steps to Safety campaign is set to, "entice older children to become part of the growing number of youngsters made more aware and responsible road users, and is also an avenue for the thousands of Junior Driving Course graduates to "level up."