Mention the phrase "Volkswagen Van" and the image of the Type 2, more popularly known as the Kombi, almost always comes to mind. The iconic van has practically made Volkswagen famous among families and the hippie crowd back in the day. But now, Volkswagen, specifically its Philippine distributor, Volkswagen Philippines, wants to show off a more modern interpretation of its family mover. Enter the Volkswagen Crafter.
The full-size Volkswagen Crafter L, which was recently unveiled at the Manila International Auto Show (MIAS) 2017, is the largest van to come out of the VW Commercial Vehicle division. And when we say full size, we're talking 6,940mm long, 1,993mm in width, and 2,705mm tall. Even the wheelbase spans a lengthy 4,325mm.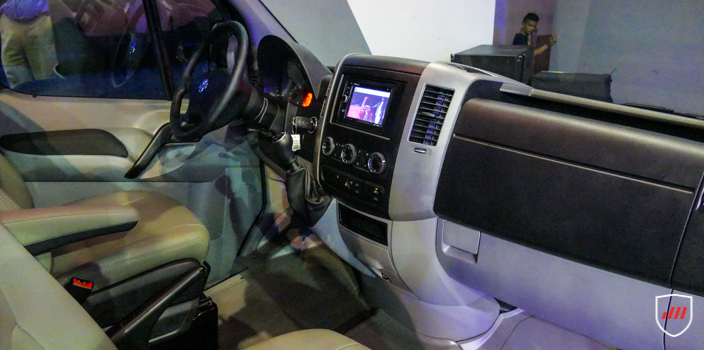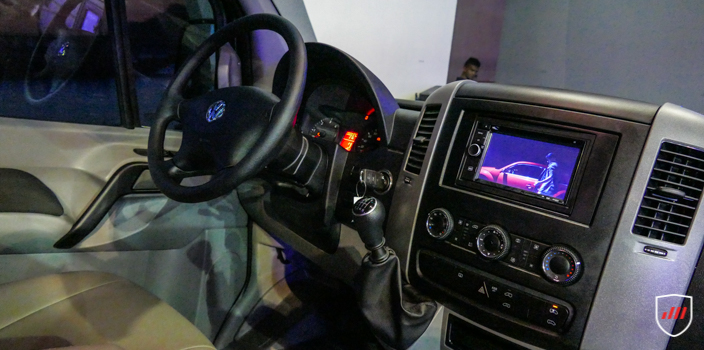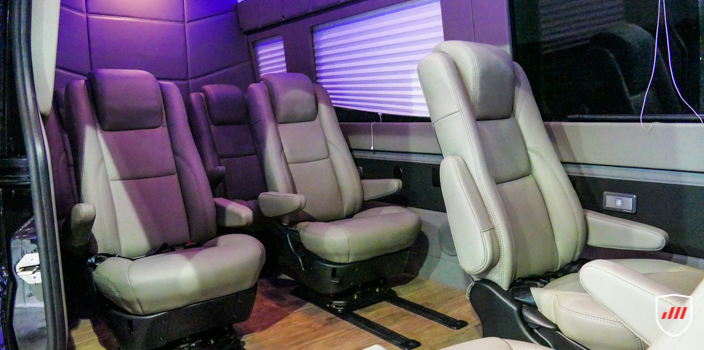 These massive dimensions translate to generous passenger and cargo room inside the spacious cabin. There are individual seats for 9 occupants, all of them trimmed in leatherette for that upscale touch. Climatic aircon, sliding windows, and tons of overhead storage bins give the van more flexibility and class.
Under the hood throbs a 2.0-liter bi-turbo direct-injection diesel mill that puts out 160hp and 400Nm of torque. Keeping things in check are Electronic Stabilization Program, traction control, and Hill Hold Assist, just to name a few.
Volkswagen Philippines showed off just how versatile the Crafter can be, thanks to a slew of goodies that made the van more premium. The cabin was fitted with a 32-inch Samsung TV, touchscreen multimedia system, 6 high-back Captain's chairs, navigation system, LED accent lighting, window blinds, and side step boards. Of course all these are optional extras. But one can get a nicely-specc'd Crafter for around Php2.5M (Crafter M) to Php3M (Crafter L). Should you opt to go for the options of the MIAS show van, this will set you back around Php4M.
The Volkswagen Crafter is now available at your friendly Volkswagen dealer.