Ferrari and Maserati owners know that driving out of the showroom with their brand new ride is only the beginning of their purchase experience. Such machines aren't just mere nuts and bolts; they're precision engineered to provide true driving enjoyment. As such, they require nothing but the best care and service.
Autostrada Motore, official importer of Ferrari and Maserati in the country understands this, which is why it recently unveiled its newly renovated Ferrari-Maserati Service Center. The state-of-the-art facility, which sits on a sprawling 1,000sq.m. property in Makati City, boasts of some of the most advanced equipment and facilities that meet the exacting standards of the two Italian luxury marques.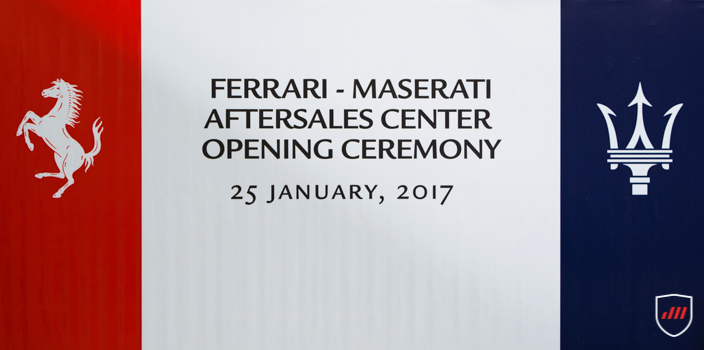 Customers' cars will receive nothing but the best care in any of the two (2) work pits, four (4) lifters, two (2) clean rooms for assembly, and five (5) work bays. There are likewise officially-issued diagnostics equipment handled by certified technicians who have trained under the tutelage of Ferrari-Maserati in Italy and other service centers around the world.
Owners can even wait for their vehicles to be serviced in the comfortable lounge, complete with work and leisure amenities. There are also conference rooms for web seminars and office spaces where the staff can accommodate any client inquiries and concerns. It's practically a one-stop shop for any Ferrari-Maserati owner.
All Ferrari vehicles sold since 2010 now come with an industry-leading 7-year maintenance service program, as well as a 12-year Power warranty. Maserati, meanwhile, backs its cars and SUVs with a 3-year maintenance program and a commercial warranty with the same validity period. This can even be extended for up to 5 years.
Ferrari and Maserati owners can visit the refreshed Service Center at 3904A Quingua st, Makati City.