In October 2015, Aston Martin gave the world a peek into what kind of future it had in mind. The British sports car company thought that electric was the way to go and presented the RapidE Concept. Less than two years after its unveiling, Aston Martin confirms that it will be producing the RapidE beginning in 2019.
Taking its cue from the Rapide AMR, the all-electric four-door sports car boasts a clean-burning powertrain that combines efficiency and high performance in one cutting-edge package. While not much was said about the powertrain, it was revealed that it would be co-developed with Williams advanced Engineering, the same group who helped it come up with the RapidE Concept.
The Grove, Oxfordshire engineering firm will be responsible for what lies beneath the sheet metal, particularly the stuff that powers the car. This will give the RapidE the kick and smoothness that such a power source promises.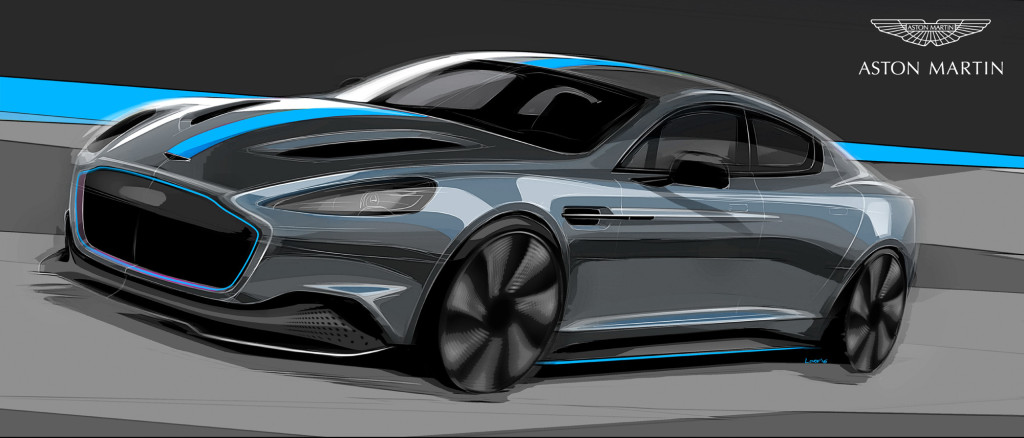 According the Aston Martin President and CEO Andy Palmer, "Having unveiled the RapidE Concept back in October 2015 we reach another milestone with the confirmation that we are now putting the first all-electric Aston Martin into production. RapidE represents a sustainable future in which Aston Martin's values of seductive style and supreme performance don't merely co-exist alongside a new zero-emission powertrain, but are enhanced by it. The internal combustion engine has been at the heart of Aston Martin for more than a century, and will continue to be for years to come. RapidE will showcase Aston Martin's vision, desire and capability to successfully embrace radical change, delivering a new breed of car that stays true to our ethos and delights our customers."
The Aston Martin RapidE will hit the production floor in 2019. It will, however, be limited to just 155 examples.