This end of June promises to be an electrifying one as the Electric Vehicle Association of the Philippines (EVAP) and the Chamber of Automotive Manufacturers of the Philippines Inc (CAMPI) stage the very first ASEAN Electric and Hybrid Vehicle Summit at the World Trade Center in Pasay City.
Set to take place from June 29-30, 2017, the 1st Electric and Hybrid Vehicle Summit will showcase the latest in EV and hybrid motoring technology in and around the ASEAN region. Visitors will get to see stuff like chargers, charging stations, electric motors, and the like. All these will be exhibited by both local and foreign companies.
While all these are great, show guests will definitely get a treat as they come face to face with the latest EVs from our local electric vehicle makers.  These E-Jeepneys, E-Trikes, and other cool homemade rides will be joined by their foreign counterparts courtesy of CAMPI member firms. Get to see the likes of the Nissan Leaf and Note, Mitsubishi Outlander PHEV and i-MIEV, and the Toyota Prius and Lexus NX300h.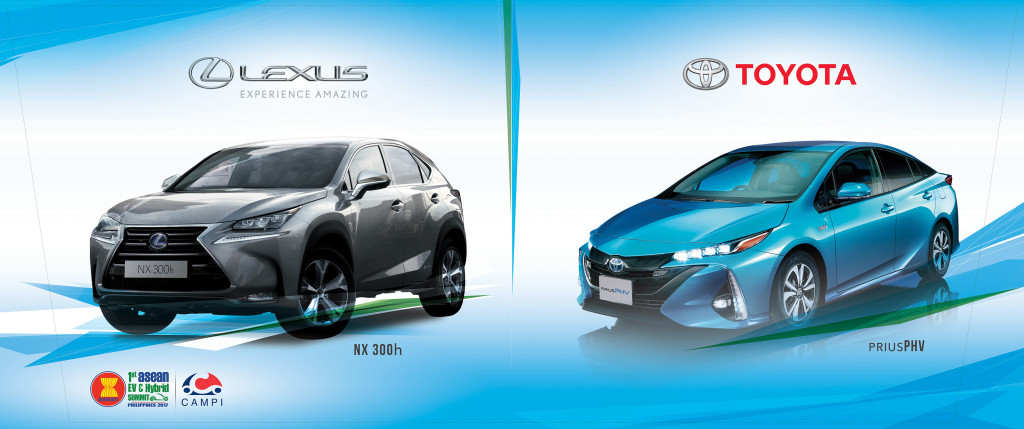 Of course, nothing beats experiencing an EV or hybrid vehicle first hand. This is why local entrepreneurs PhUV and KEA will take visitors to and from the venue on board their EJeepneys and ETrikes. Think of it as a foretaste of what to expect once they're at the show.
The 1st ASEAN Electric and Hybrid Vehicle Summit is also presented by the Board of Investments and Meralco.