Remember TVR? While the younger set may not have any idea of what these three letters are, older car enthusiasts may have fond memories of this British sports car that was best known for its raw on-road and on-track performance. The brand, with offerings like the Griffith, was raced in the 1960s by Jack Griffith, or in the 90s with a Rover V8 engine under the hood.
Thanks to a new lease on life from new management,  the TVR Griffith is back. This time, it flaunts a more sophisticated demeanor, thanks in no small part to the efforts of renowned car designer Gordon Murray. The swoopy lines, for instance, are enhanced by air scoops in all the right places.
Plus, a new construction technique called iStream has been used to put the modern-day Griffith together. The chassis, for example, uses a tubular steel frame with bonded carbon fiber. This helps provide the utmost rigidity while keeping things light at just 1,250kg.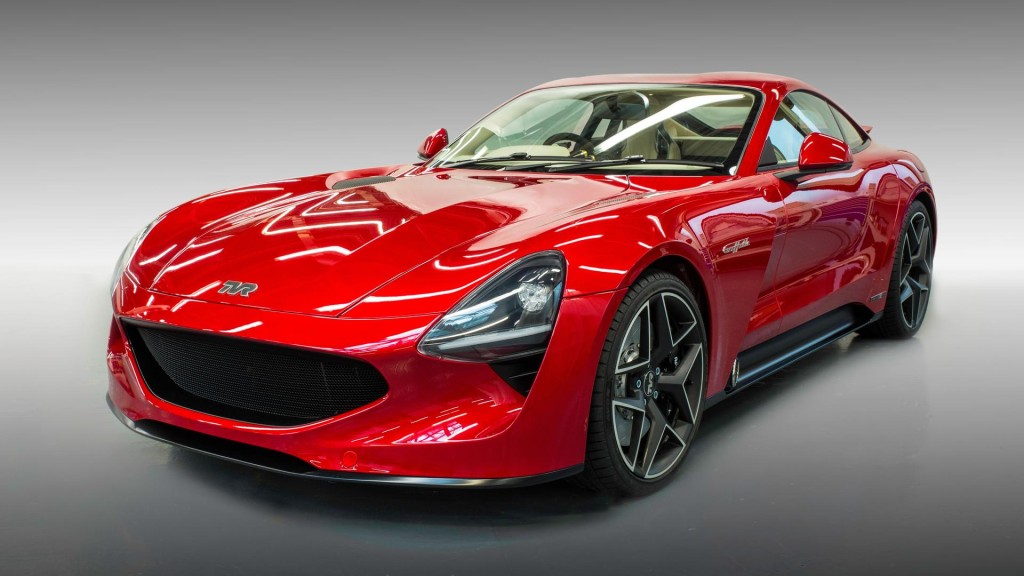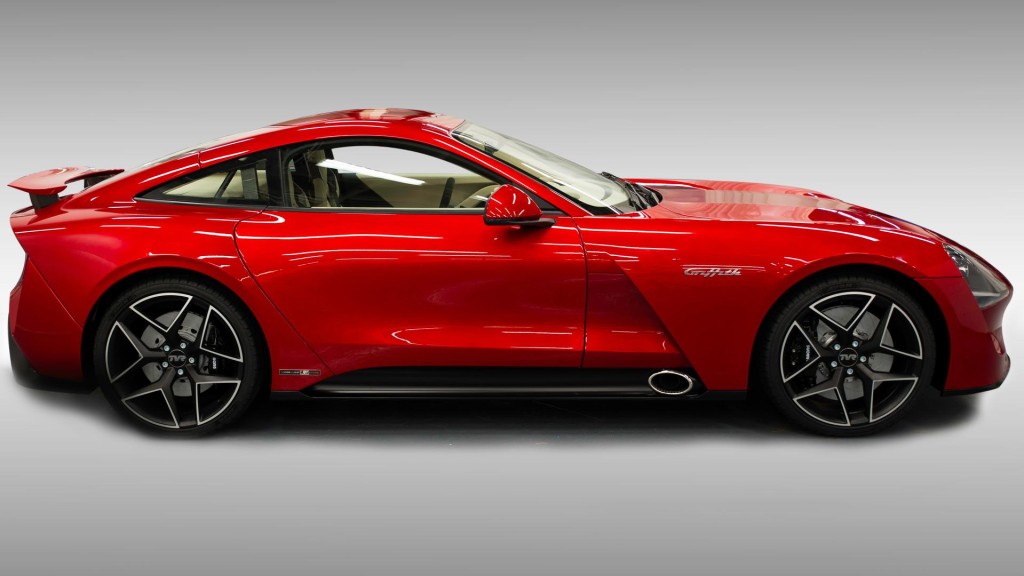 Apart from this, side-mounted exhausts, a splitter, and rear diffuser give the car a smooth, flat bottom. This, as we all know, helps provide better aerodynamics and downforce.
At the heart of the new TVR Griffith is a 5.0-liter Cosworth V8 producing 400hp. Mated to a 6-speed manual gearbox, it allows the sports car to sprint from 0-100kph in less than 4 seconds and reach a 322kph top speed. Moreover, the front mid-mounted engine aids in giving the Griffith perfect 50:50 front/rear weight distribution.
While the car, which is usable for every day, is essentially track-ready, the latest iteration has toned down its raw nature. This can be seen in goodies like digital readouts for the instrument cluster, a portrait-style infotainment system, leather seats, and even bespoke paintwork.
The TVR Griffith was unveiled at the Goodwood Revival. It will even come in a special Launch Edition.