It was a weekend full of on-track fun and action last April 28 and 29 as the opening round of the Toyota Vios Cup Season 4 went green and go at the Clark International Speedway in Pampanga.
Organized by Toyota Motor Philippines (TMP), this one-make race saw over 70 drivers from various Toyota dealerships nationwide battle it out for the win on its 3 classes. These include the Rota Promotional Class (which also incorporates the Celebrity Class), the Bridgestone Sporting Class, and the top-seeded Total Excellium Super Sporting Class.
For this year, a few rule changes have been made to fire up the competition on its Race 1 and Race 2. Here's a quick recap on these changes.
Race 1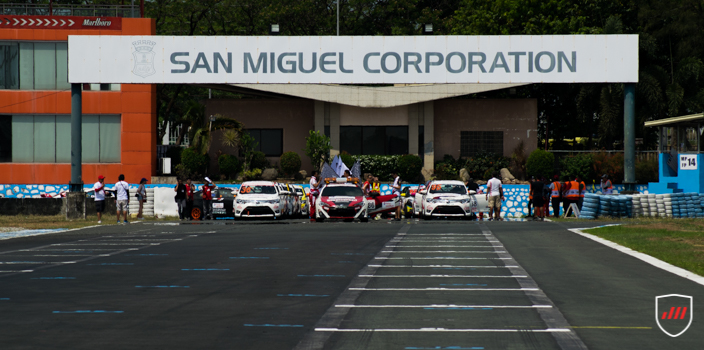 The morning's scorching hot weather underscored the excitement for the start of Race 1. Leading the charge in Rota Promotional Class was Don Vic Portugal (Toyota San Pablo) who clinched 1st place. He's trailed in 2nd by lady driver Evelyn Coseteng (Toyota Alabang) who made a valiant effort to climb up from 6th. Rounding off the top 3 was Arbie Jacinto (Toyota San Fernando).
Within the Rota Promotional Class was an action-packed competition between celebrities Fabio Ide, Jasmin Curtis-Smith, and Dominic Roque. The 3 drivers would eventually complete the Rota Celebrity Class Race 1 in that order.
Up in Bridgestone Sporting Class, Tonton Ramos (Toyota San Fernando) took home 1st, followed by Paul Lomax (Toyota Makati/GM Motorsports) in 2nd and Mark Sy (Toyota San Pablo) in 3rd.
Then there's the Total Excellium Super Sporting Class with Daniel Miranda (team Obengers) claiming 1st place. Behind him were Allan Uy (Toyota Quezon Avenue) and Gerard Loy (team Biskeg) who finished the race in 2nd and 3rd places, respectively.
Race 2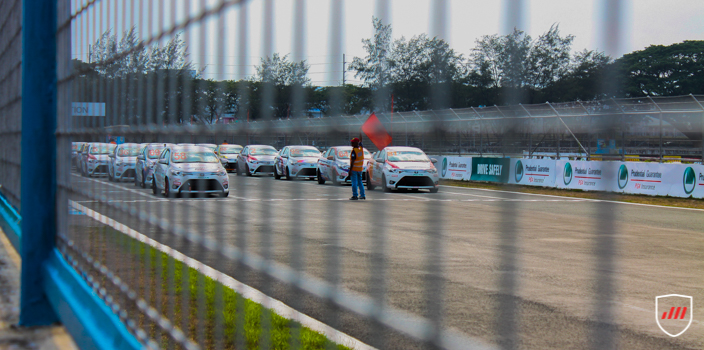 The action continued on to Race 2 where a reversed-grid ordered rule was put into play for the top 6 drivers on the starting grid. This meant that the finishing order of the drivers (1st to 6th) in Race 1 will be reversed at the start of Race 2. Moreover, each of the classes' 1st place winning drivers will run Race 2 with an added 30 kg of weight onto their racecars to even out the competition.
This proved to be quite a challenge for Rota Promotional Class Race 1 winner Don Vic Portugal as he not only had to start the race from 6th, he also had to run with a heavier machine. However, this challenge was too much for Portugal as he crossed the line in 15th.
On the bright side, Red Diwa (Toyota Isabela) became the new Promotional Class winner. He was followed by Roy Bunag (Toyota Bacoor) in 2nd while Arbie Jacinto finished the race as he did in Race 1.
In Rota Celebrity Class, Dominic Roque finished in 1st place, followed by Jasmin Curtis-Smith who fought hard to defend her position in 2nd. Race 1 winner Fabio Ide, on the other hand, settled for 3rd.
As for the Bridgestone Sporting Class, Lord Seno and Sean Velasco (both from Toyota Cebu) claimed 1st and 2nd place victories, respectively against the hard-charging new-comer Paul Henderson Perez (Parts Pro Racing).
Finally in Total Excellium Super Sporting Class, Race 1 winner Daniel Miranda became the star of the show. That's because the reversed grid order and the added 30 kg of weight, plus the slightly rain-soaked slippery track condition proved nothing to stop him from winning 1st place. Coming in 2nd was Allan Uy, while Andres Calma (Toyota Bacoor/GM Motorsports) took 3rd.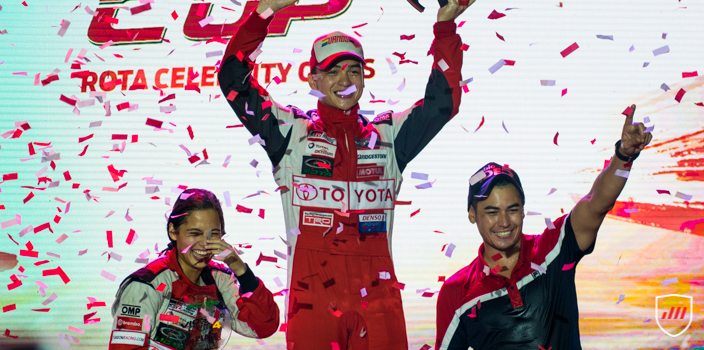 Start the fun again on June 10 to 11 as the Toyota Vios Cup Season 4 returns to the Clark International Speedway for Round 2.