In December 2016, Honda gave U.S. customers a taste of the future with the Honda Clarity Fuel Cell vehicle. The car offered hydrogen power, which is touted to be the fuel of tomorrow. And now, Honda North America expands the range with the introduction of two more variants to the Clarity stable: the Honda Clarity Plug-in Hybrid and Honda Clarity Electric, both of which were unveiled at the New York International Auto Show.
Whether one gets the Fuel Cell, Electric, or Plug-in Hybrid, each variant bears the signature wide and low stance that has become a trademark styling cue.  It likewise gets its own unique headlights, front grille, and other elements that give it a look all its own. There is even a Hero color to set it apart from other models in the lineup.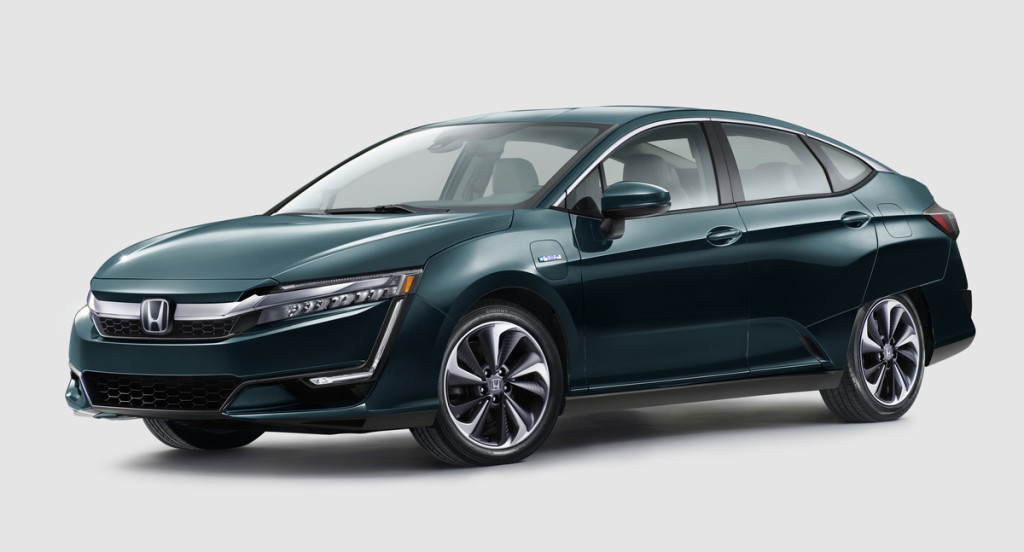 The cabin also gets niceties like Display Audio with Apple CarPlay and Android Auto, cool electronic gadgets, and comfortable seating for all five occupants. Honda promises that whichever variant you choose, comfort and driving fun are at the core.
The Hodna Clarity Plug-in Hybrid is powered by a combination of a 1.5-liter Atkinson's cycle-equipped gasoline motor, a 17kw/h battery, and an electric motor. This generates a system output of 181hp and 315Nm of torque. Honda claims that the it can go on full electric model for up to 67kms or have a total driving range of 513kms before needing to be topped up for around 2 ½ hours. But when fully charged, drivers can choose between four driving modes—Normal, Econ, Sport, and HV. Either one brings out the best in the vehicle.
Buyers who want a different kind of daily drive can opt for the Clarity Electric. This one uses a 161hp electric motor with a 25.5kw/h battery pack that produces 300Nm of torque. Like its plug-in hybrid sibling, it can be driven in either Normal, Econ, or Sport modes. And when it comes time to recharge, one can plug it into a 240v outlet for up to 3 hours or a DC fast charger to get 80% charge in just half an hour.
The Honda Clarity Plug-in Hybrid will be available in dealerships later this year. The Clarity Electric will likewise be on offer within the year, with a lease option in places like California.