It's not surprising why the FJ Cruiser is one of Toyota's sought-after models, especially here in the Philippines. Its sheer size, retro-muscular styling, and strong powertrain have captured the hearts of many SUV enthusiasts, particularly the Philippine FJ Cruisers Club, Inc., a group of avid Toyota FJ Cruiser owners from Luzon, Visayas, and Mindanao.
To highlight the strength and beauty of this machine, and to honor the country's national hero Dr. Jose Rizal, the said SUV club has organized its first ever Pilipinas FJ Summit. It will be held on April 29 to 30 at the Jose Rizal Plaza in Calamba Laguna.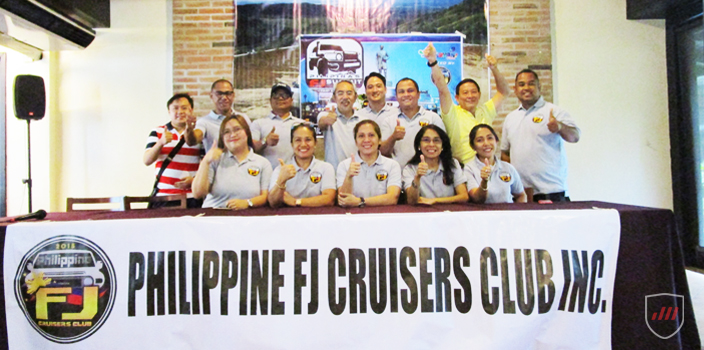 Led by the club's president, Atty. Numeriano "Jun" Rodriguez Jr. and Calamba City Mayor Justin Marc "Timmy" Chipeco, the Pilipinas FJ Summit is set to convey unity among FJ Cruiser owners and non-owners alike. It will be open to the public and will be full of fun activities for the whole family.
One of the summit's highlights is an Off-Road Challenge. Open to owners and non-owners of the FJ Cruiser, the said challenge is designed to test the off-roading capabilities of both man and machine. In relation to this, a crash course on safe and responsible off-roading will be held by Dennis Javier of the Jungle Base Firing Range and 4x4 Center.
Aside from the off-road challenge, the summit's 4-hectare venue will also showcase a display of as many stock and dressed-up Toyota FJ Cruisers as it can accommodate. FJ Cruiser owners can share valuable information, tech tricks, and more about the machine and the off-roading lifestyle in general over food, music, and other festivities.
Lastly as way of giving back to the community, the summit will be home to a wide array of aftermarket FJ Cruiser parts and accessories on sale. Part of the proceeds will go to the club's socio-civic projects.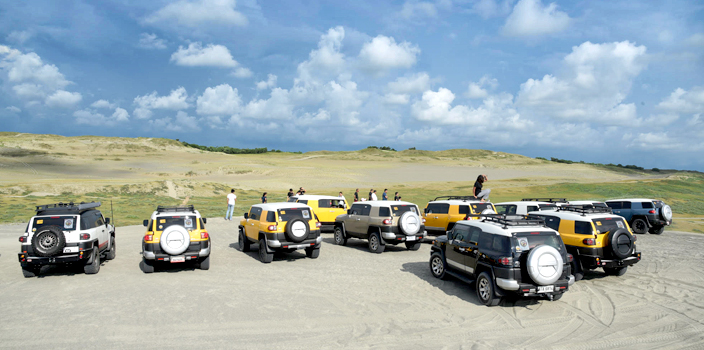 "We are inviting all FJ Cruiser owners, SUV enthusiasts, and everyone to be part of this momentous event. This will kick-off the Buhayani Festival, which serves to commemorate Dr. Jose Rizal and celebrate Calamba's history as well as its heroes," said Mayor Chipeco.
For more information about the 2017 Pilipinas FJ Summit and the Philippine FJ Cruisers Club, Inc., visit the official Facebook page or reach out to the following contact details; 09178636375, 09176284431, and pilipinasfjsummit@gmail.com.
Frequently Asked Questions, click here.