Attention to all Formula 1® fans and racing aficionados! The FIA Formula One World Championship (F1), will head back to the Marina Bay Street Circuit for this year's Singapore Grand Prix from 15 – 17 September.
Now on its 10th year in the F1 race calendar, the 2017 FORMULA 1 SINGAPORE AIRLINES SINGAPORE GRAND PRIX is set to light up the night with a thrilling combination of on-track racing and off-track entertainment. From its practice sessions, to its qualifying round, to its main event and even after the race itself, the F1 Singapore Grand Prix is set to excite not only the drivers and race fan, but the public in general.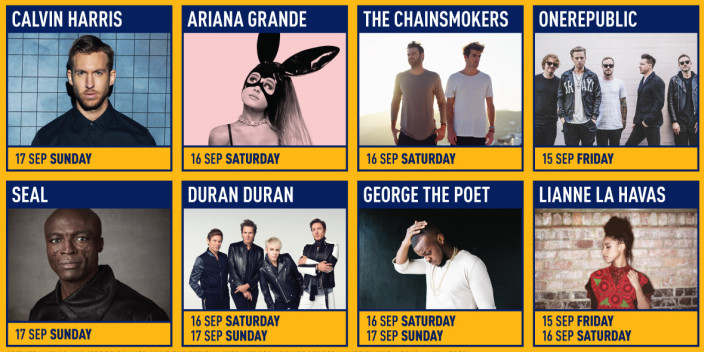 This year's Singapore Grand Prix official practice sessions will be on September 15, Friday. Serving as a teaser of things to come, this will give attendees a chance to be in the racing mood as drivers begin to take first dibs of the track and familiarize its 23 heart-stopping corners. Those who are into some great entertainment, other than the sights and sounds of race cars, will enjoy the festivities especially the live performances by OneRepublic and Lianne La Havas at Padang Stage on the first day of Singapore GP.
The official qualifying round which will determine the position of each driver will take place on September 16, Saturday. On this day, catch The Chainsmokers and Ariana Grande at Padang Stage; Lianne La Havas and Duran Duran at Village Stage; and George The Poet at Zone 4.
Finally, on Sunday, September 17, fans will be thrilled with performances by Duran Duran and powerhouse DJ Calvin Harris. However, the highlight of the night is the main event of the Singapore Grand Prix, the race itself.
What's new with 2017 edition of Singapore GP?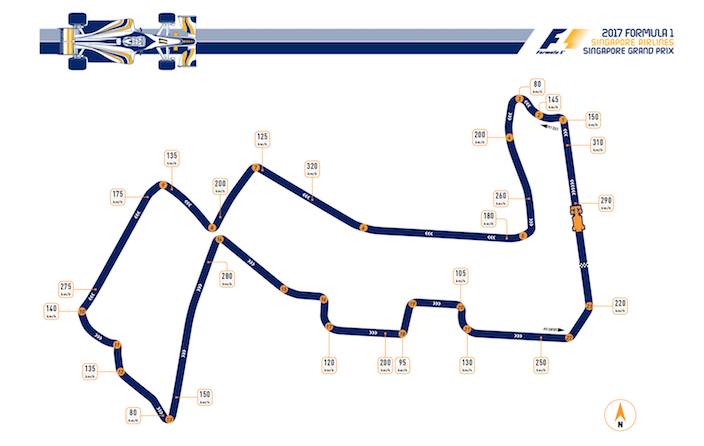 This year, the Singapore Grand Prix will have the drivers of different teams tackle the 5.065 km racetrack 61 times, counter-clockwise.
A more thrilling action will be witnessed by thousands of fans around the world as the new F1 cars will be wider at 2-metres, 20 centimetres up on this year's breed - giving them a retro, pre-1998 look. This new formula cars are predicted to be upwards of 3-seconds faster per lap as it features a more aggressive design--wider front wing,  wider and lower rear wing and longer and taller diffuser which will make it drop in weight. The major change with these cars are the tire width that will dramatically increase by 25% while remaining its wheel size at 13 inches.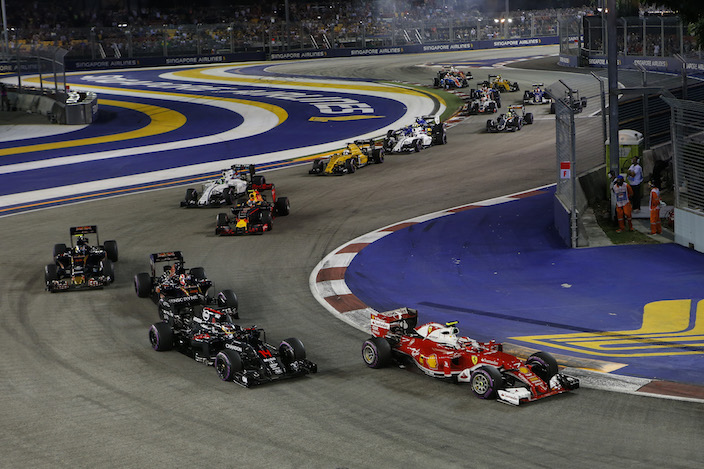 Not only it will have its changes on its aerodynamic formula but also changes in Power Unit Token System. This system is for the manufacturers to swap tokens for upgrades, limiting costs & development and it has been scrapped for this year. It only means that it will give the teams more freedom to achieve more performance. However, they can only upgrade when a driver uses new elements.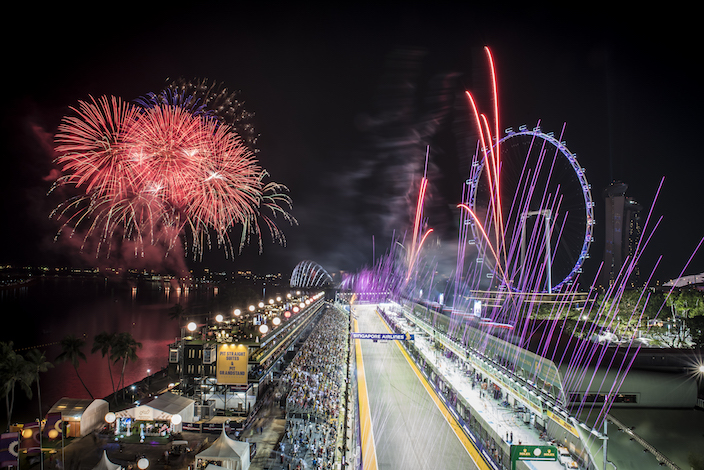 As regard, the total race distance this year is approximately pegged at 308.828 km, a true test of man and machine under the cold night sky, beamed by hundreds of bright lights that emit intense heat on the track.
The 2017 Formula 1 Singapore Airlines Singapore Grand Prix is promoted by Singapore GP Pte Ltd with its official Philippine ticketing Red Rock Travel Philippines, Inc.. For more details about the 2017 Formula 1 Singapore Grand Prix race tour packages and more of its services, call Red Rock Travel at (2) 738-6614. For more updates about Singapore GP, you may visit their Facebook Page, Instagram and Twitter.
Credits to Singapore GP for all the images used in this article.