Indeed, the summer season has officially kicked in. Wouldn't it be great to spend this time of the year on fun filled activities with family and friends?
If that's your game, then we've got some great news for you. From March 25 to May 28, the Bonifacio Global City (BGC) in Taguig will hold a series of events called Summer on the Street. This will take place at the Bonifacio High Street and is brought to you by the Fort Bonifacio Development Corporation.
In detail, the Summer on the Street consists of activities and festivities that center on fun, learning, adventure, the arts, and more. All of which are geared toward creating a memorable summer 2017 and cultivating the bond between family, friends, and pretty much everyone.
To start things off, a Food Truck Festival will be held on March 25 at 4:00 p.m. It basically is your chance to try out some of the yummiest street foods around in one venue. Then on April 1, there will be a pet showcase and accessories fair to give your furry little friends a weekend's worth of well-deserved tender loving care.
For the rest of the Summer on the Street activities, refer to the events calendar below.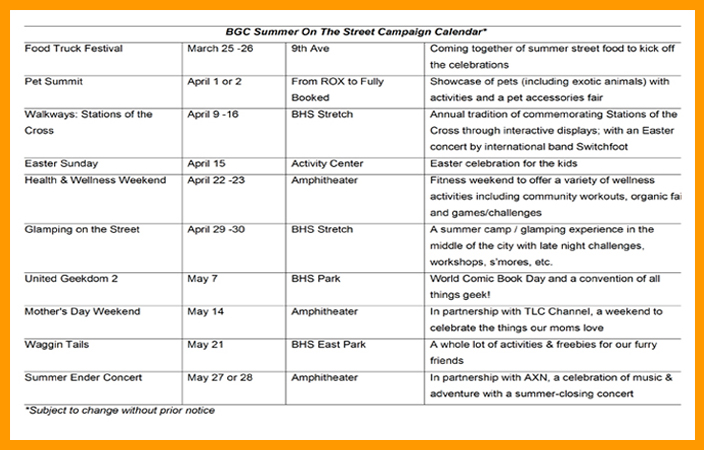 Also check out the official Facebook pages of the Bonifacio Global City and the Bonifacio High Street for more details.