Anyone who has undergone surgery will know that it can be a nerve-wracking experience. The uncertainty of how it will turn out can make even those with nerves of steel melt at the mere thought of having to go through with it. And this is even more so for young children.
To make it a tad easier for these young folks, Rolls-Royce is doing its part by turning over two specially-built Rolls-Royce models to the St Richard's Hospital in its hometown of Chichester, West Sussex. Aptly named Rolls-Royce SRH, the two mini Rolls are specifically designed for use by the children of the hospital's Pediatric Day Surgery Unit.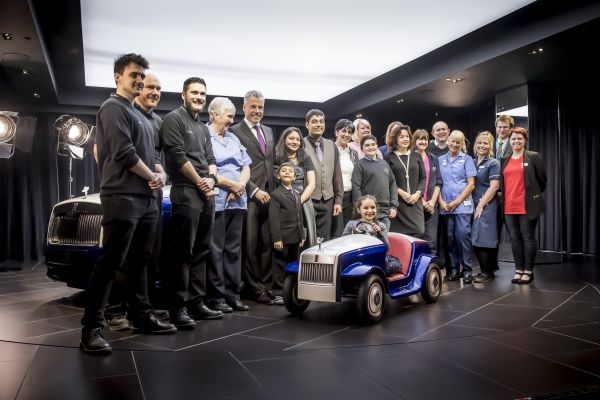 The children can actually drive the cars to the operating room in order to have their surgery. While it may be a short trip within the Pediatric unit's corridors, it is designed to relive as much as stress and anxiety as possible, making it a most memorable experience as possible—which is contrary to the usual procedures. Because apart from the drive, children will get to arrive at the operating theatre in style.
While these may seem like ordinary toy cars to most folks, Rolls-Royce Bespoke Manufacturing poured as much as 400 hours into the development process. This is seen in the exquisite details, such as the two-tone paint finish made up of Andalusian White and Salamanca Blue. These colors are complemented by a hand-painted St James Red coachline.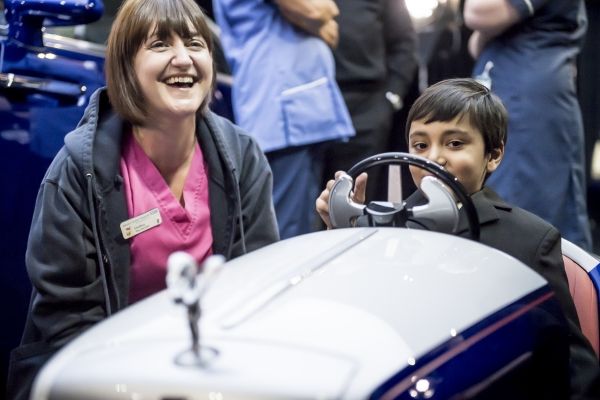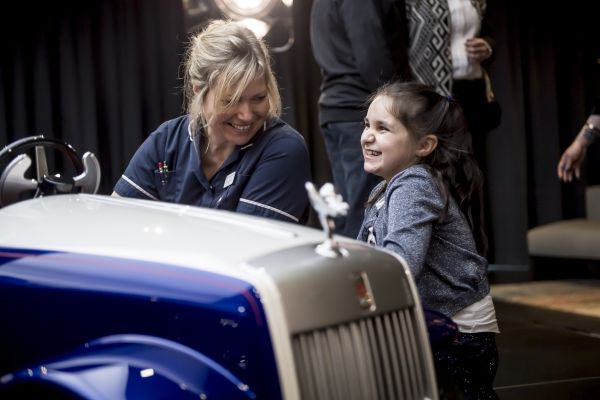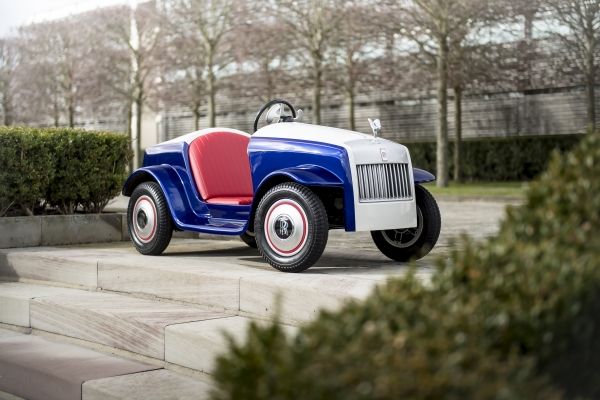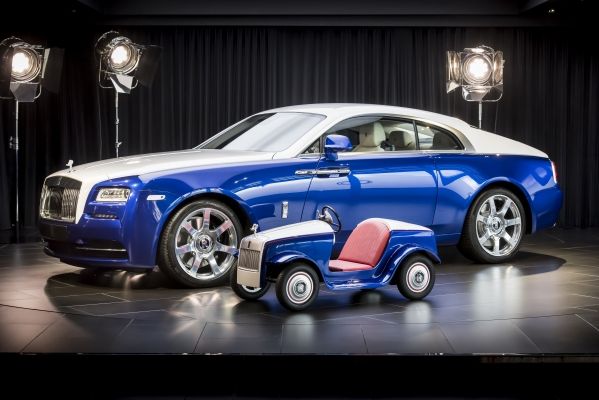 More bespoke touches can be seen in the cabin. These include the two-tone steering wheel, seats, and wheel centers that light up automatically. Occupants will experience the same whisper quiet Rolls-Royce ride, thanks to the 24-volt gel battery-powered motor. This is enough to propel the SRH to a top speed of 16kph. Those that want a more sedate ride can tone it down to a 6kph terminal velocity.
Before the Rolls-Royce SRH units were turned over to St Richard's Hospital, two very special customers got a  treat via a test drive of the car at no less than the Home of Rolls-Royce. Molly Matthrews and Hari Rajyaguru witnessed the car being unveiled in true Rolls-Royce fashion. Moreover, the two youngsters got to drive through the production line—a privilege reserved for the marque's CEO during a new model's validation process. The day ended with the children and their families being chauffeured home in Rolls-Royce Ghosts.
Rolls-Royce turned over the SRH units to the St Richard's Hospital on March 1st.