Local car enthusiasts are well aware that Mazda, through its exclusive Philippine distributor Bermaz Auto Philippines, just unveiled the latest variant of its vaunted open top sports car, the MX-5 RF, at the recently concluded Manila International Auto Show 2017. But what most aren't aware of is that there was a bit more going on at Mazda during the motor show.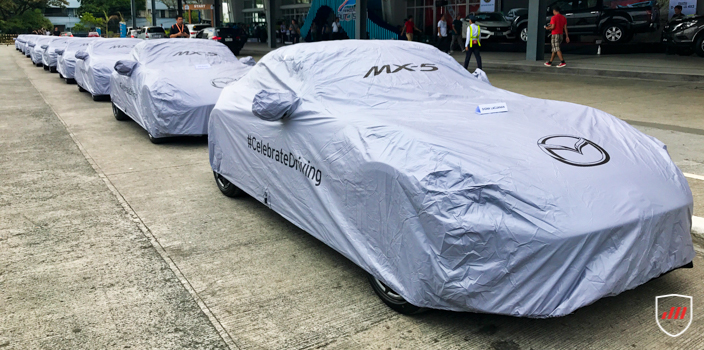 The Japanese carmaker likewise handed over the keys of the first batch of MX-5 RFs to their proud new owners. The handover ceremony was done on the last day of the four-day event, April 2, 2017, at the World Trade Center. Here, eleven (11) brand new Mazda MX-5 RFs were received and driven off by their proud owners.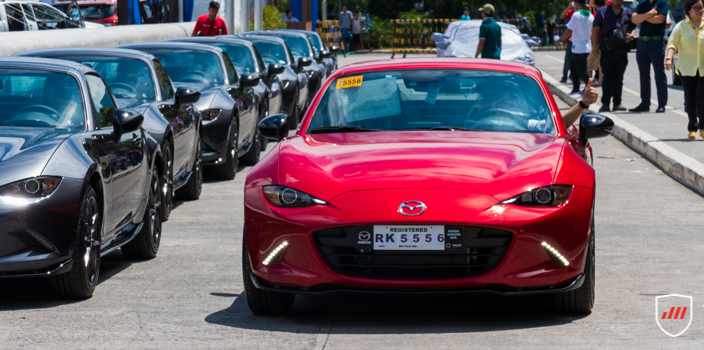 The affair was also graced by no less than MX-5 ND Chief Designer, Masashi Nakayama, who is now Program Manager for the said model. This made things just a tad more special, as the man responsible for the fourth-generation's sleek lines and cutting-edge technology, was on hand to personally hand over the keys.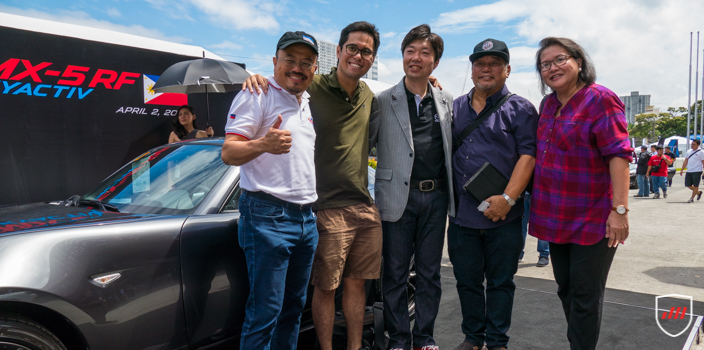 Speaking of cutting-edge innovations, the Mazda MX-5 RF is poised to broaden the appeal of the iconic roadster, thanks in no small part to the combined power retractable top and fastback roof structure. The former makes it possible to go topless (motoring) in a quick 13 seconds, while the latter, along with the hardtop, affords owners the security and timeless vibe that only such a design can give.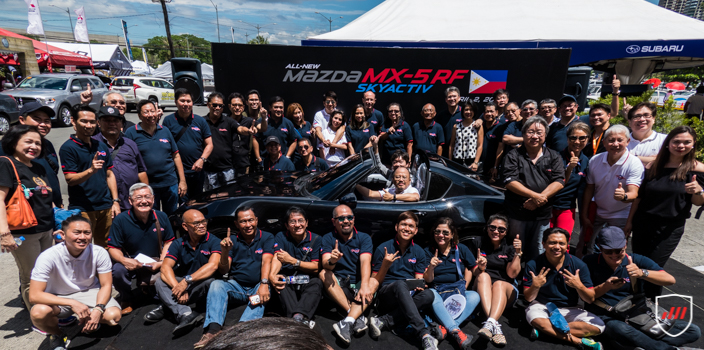 Most of the new owners of the first batch of MX-5 RFs are members of the Miata Club of the Philippines. To say that these guys are loyal is an understatement. In fact, these folks have an unwavering commitment to the roadster that has practically become a cult classic since it was launched globally back in 1989.  With the RF, their passion for the car and the brand simply grows even more.
The MX-5 RF is powered by the same 2.0-liter SKYACTIV four-cylinder found in the soft-top MX-5. It still produces 160hp and 200Nm and is mated to a 6-speed autobox. The price starts at P2,180,000 and goes up to P2,250,000 for the variant with nappa leather.