Jaguar Land Rover Special Vehicle Operations (SVO), in partnership with the International Federation of Red Cross and Red Crescent Societies (IFRC), has joined this year's Geneva Motor Show to unveil a special version of the new Discovery called the Project Hero.
Intended for use on rescue operations and calamity-stricken areas, this unique Land Rover will serve as a lead vehicle to be trailed by emergency teams for faster response times during missions.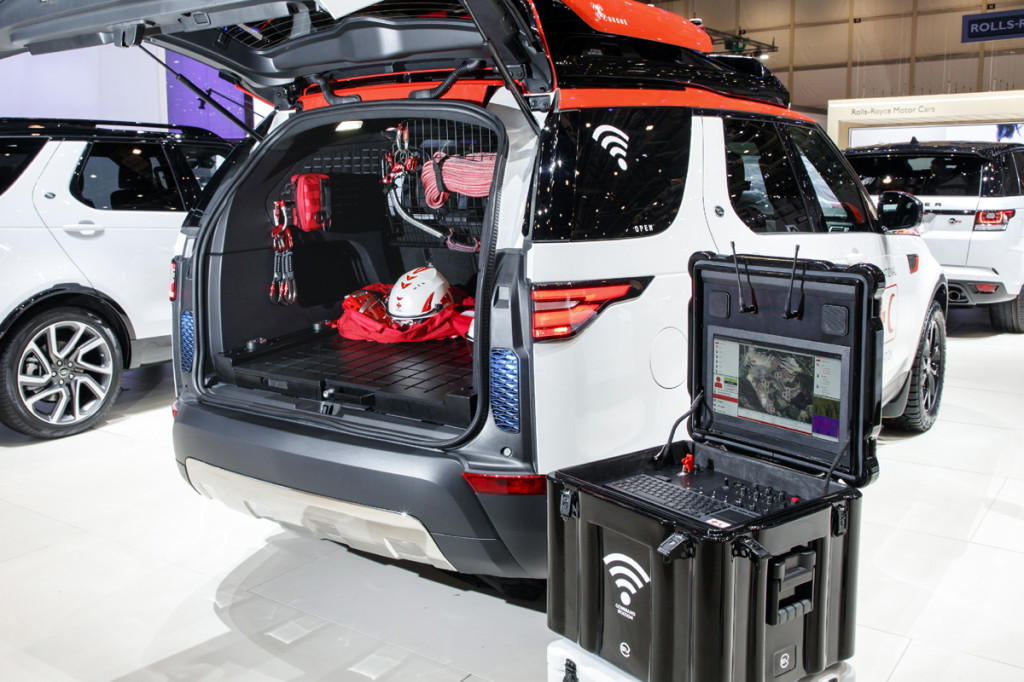 Among its special modifications include a heavy-duty sliding floor in the rear cargo space. This can be used as an additional work area to place medical equipment or relief goods. It also has a segregation panel behind the rear seats which rescue workers can attach additional equipment for easy access. In addition, the Land Rover Project Hero has LED lights to aid in night-time missions. Moreover, the vehicle is also fitted with power supply outlets to run equipment and devices such as medical gadgets, cell phones, and computers, among others.
To help streamline and speed up communication, the Land Rover Project Hero comes with a multi-frequency radio equipment and a deployable drone on the roof which serves as its eye in the sky. With that being said, the drone is equipped with video cameras that transmit live footage from affected areas to rescue workers. This enables emergency response teams to scan the area for possible entry/exit points and help find more victims in hard to reach places.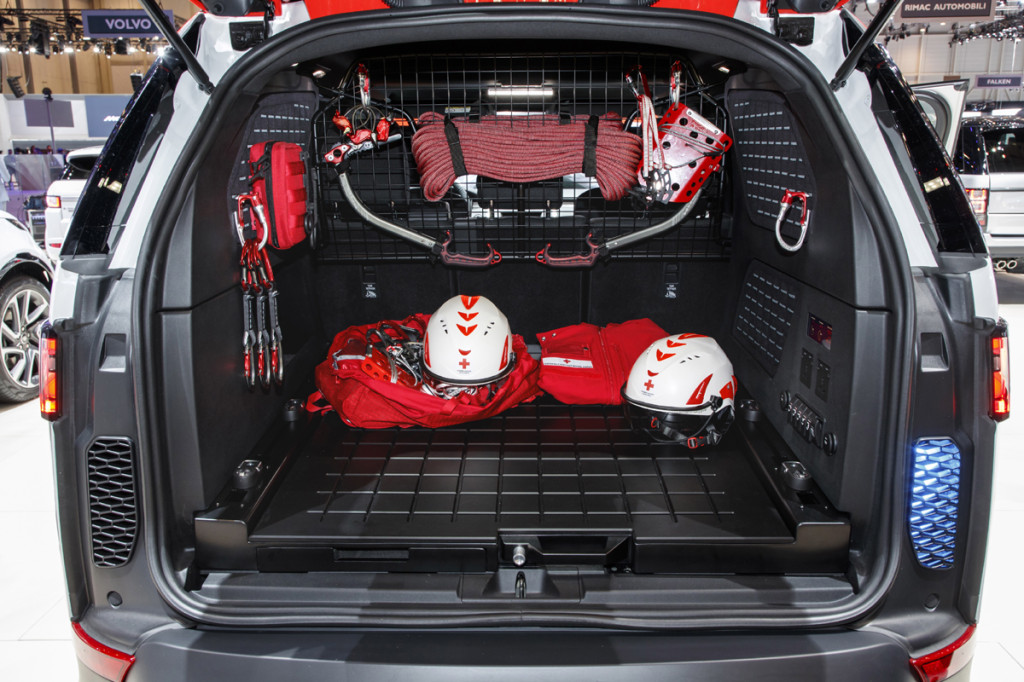 Of note, SVO says that the Project Hero will be stationed in 3 locations for 12 months starting this June. These places include Vietnam, the Austrian Red Cross training Center in Erzberg, and the mining areas along the Eisenerz mountains.
"Land Rover and the team of engineers and designers at SVO are proud to support the incredible humanitarian work of the IFRC and its members. The new Discovery is an outstanding all-terrain SUV, and Project Hero is the optimum combination of enhanced capability and innovative technology. We hope to help the Red Cross save lives in emergency situations," said SVO Managing Director John Edwards