Last October 27, Ford launched two very significant models with one frustrating little catch: you couldn't get one until the following year.
One was the almighty Explorer Sport that comes with enough power, kit and style to send a cold shiver down the spine of a Range Rover. The other is the game-changing Ford Escape.
A pretty long strip tease (especially if you count the Escape's first unveiling in April of last year) but thankfully the 'following year' is here and Ford has told us that Escape deliveries will begin February. But just how good are these highly anticipated models, or more importantly, how will these new models perform locally?
Well I haven't gotten my sweaty little palms on the Explorer Sport yet, but luckily for me, I was able to make Ford an offer on the 2.0 liter Ecoboost Escape display unit they had in the Manila International Auto Show and have just brought it in for its 10,000km service––which means you get the first and only local long term test of the all-new Ford Escape.
First up, problems. Ok, now that I got that out of the way, let me talk about the ownership experience. I'm a little spoiled here because I have the only one of its kind in the country, so I get all the envious glances and an unrivalled feeling of exclusivity that comes with cars wearing twice or thrice the price tags.
But even once deliveries start rolling in, I can still say that there's a premium to this Escape over anything else in its class simply because of several well-thought out features and benefits. Firstly, the looks. I've always felt that if you don't look back at least once when you walk away from your car after parking it, you've made a mistake. And I can happily say that I always toss the Escape a proud glance each time.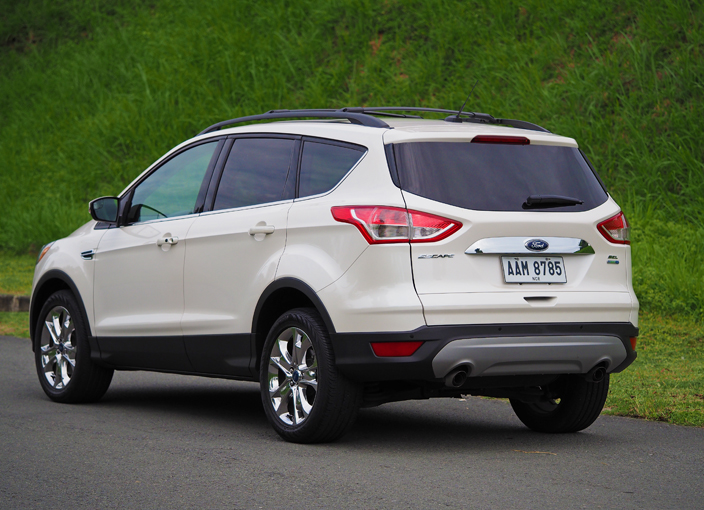 Next is the connectivity. Ford just gets it. You walk in to the car and its seamless. It was already outstanding with my iPhone, but now that I have crossed over to a Lumia, the integration between the Microsoft SYNC system and my Windows based OS is just so fluent. Too fluent, perhaps. Especially when it offers to read your text messages for you when there are other people in the car.
But awkward moments aside, just knowing that you no longer have to take your eyes off the road to stay connected and always have voice command to call up a contact, play a song or playlist by name just feels so natural and soon has me looking for it in every test unit I hop in to. To sum it up, it just spoils you. It's like jumping from LAN to WiFi.
Then there's that panoramic sunroof, the quality leather and plastics, the soft piped-in mood lighting and that uber cool tailgate that you can open by just waving your foot underneath the bumper when you have the proximity key in your pocket that makes it feel like a baby Explorer.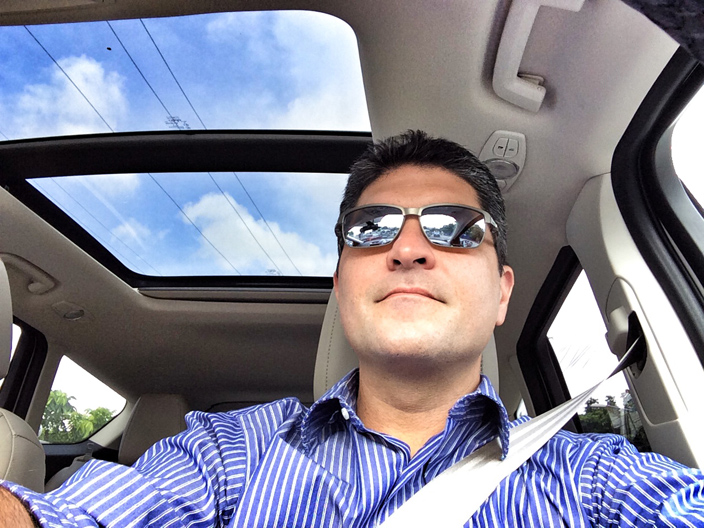 Speaking of which, it uses the same engine as the 2.0 Explorer. But being much smaller and lighter, it performs like Manny Pacquiao would in the flyweight division at his current weight. Honestly, sports sedans never see you coming. The only disappointment I have in the car is that the manual override of the six-speed gearbox is mounted awkwardly on the gear lever, when it would be much better placed on the steering wheel as paddles.
That said, the ratios are well-spaced, and when driven gingerly, can return as much as 16 kilometres a liter on the highway and 8 in the city––depending on the weight of your right foot, of course. Personally, I've averaged just over 7 in the city and 15 on the highway.
Suspension is well sorted and not as floaty as we've been used to in American cars, and despite the condition of our roads, has not started becoming vocal about it with strange noises and creaks, despite the low profile tires and 18-inch rims.
As far as compact SUVs, when you compare performance, package and price, nothing comes as complete as the Escape. Rarely do I say this, but in every segment, of every consumer product––be it a car, gadget, whatever––something comes along that doesn't only move the goal posts, but uproots them and plants them in an entire different playing field altogether. Think Apple under Steve Jobs. And the Escape, like the other One Ford models, has just taken this whole connectivity and user interface thing to a different level––because let's face it, just like the battle between smartphones, that is what it will be about in the years to come.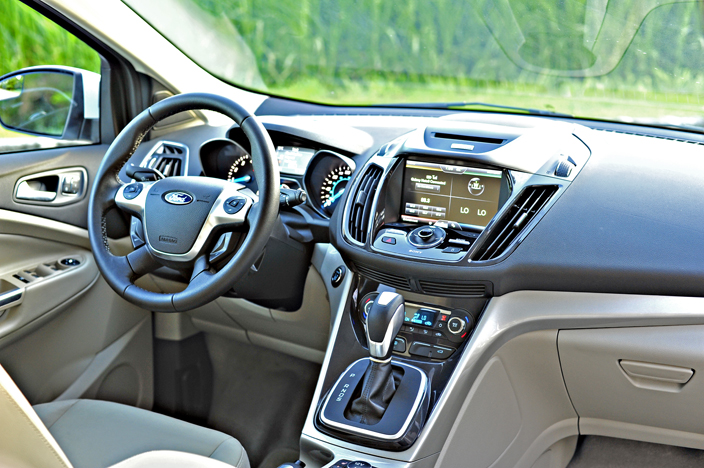 We've reached an era where anyone can build a good car. It is not rocket science. But it is no longer just about that. Yes they need to be reliable with good performance and economy; that is a given. But cars are no longer just mechanical vehicles that ferry us reliably from point a to b, in the same way that our phones are no longer just a device to make and receive calls and texts. It's about the whole user experience. And it took another American company to see that.
Click here for a full video review