Last July 1, the 2017 season of the FlatOut Race Series (FORS) held its 5th round at the 4.2 km Clark International Speedway (CIS) in Pampanga. This came almost a month after an exhilaration back-to-back race weekend in Batangas featuring its 4th round and the inaugural GT Radial x 4 Oras Ng Pilipinas endurance race.
This time, a total of 69 drivers came in full force to battle it out for the win in the Time Attack and Grid Race events. As always, the activities went fair, square, and fun, thanks to the watchful eye of the Automobile Association of the Philippines (AAP).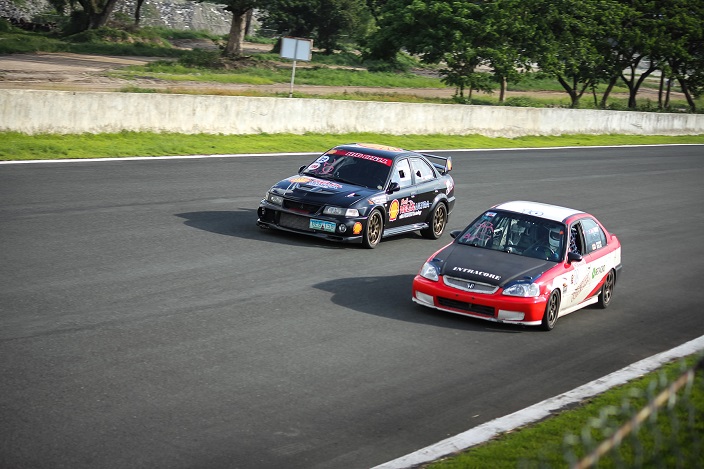 Time Attack
The day's racing action started off with the Time Attack events. Despite the scorching heat, Luis Gono dominated Bracket R with his best lap time of 2:03.441 onboard the #887 Motul-Cleanfuel Lotus Exige V6 Cup. Right behind in 2nd was Lance Binamira who clocked in at 2:09.053. In 3rd came Eggy Ong with his best time of 2:09.907.
In Bracket A, it was Eduardo Suiza who came out on top with his #200 W-Autosport/Staging Lanes Honda Civic EG. He crossed the line with a best lap time of 2:10.212, a fraction of a second faster than 2nd placer Eggy Ong's time of 2:10.995. Rounding off the podium in 3rd was Rafael la O'.
Down in Bracket B, Jero Consing led the time sheets with his best lap time of 2:16.765. He was trailed in 2nd by Andrew de Asis, while Nicolo Fernandez settled for 3rd. Bracket C, on the other hand, saw Kiko De La Rama, Dax Santiano, and Bubi Camus landing in 1st, 2nd, and 3rd places, respectively. In Bracket D, Greg Suing took home 1st, followed by Ralph Tan in 2nd and Raymond de Pano in 3rd.
Moving on to Bracket E, Abet Reyes came in 1st with Michael Angelo Turing right behind in 2nd and Bernard Michael Santos in 3rd. For Bracket F, the top 3 finishers were Mark Castro (1st), Steve Travers (2nd), and Robert Tan (3rd). Finally in Bracket G, Mark Pascual was the fastest, followed by Miguel Narciso in 2nd.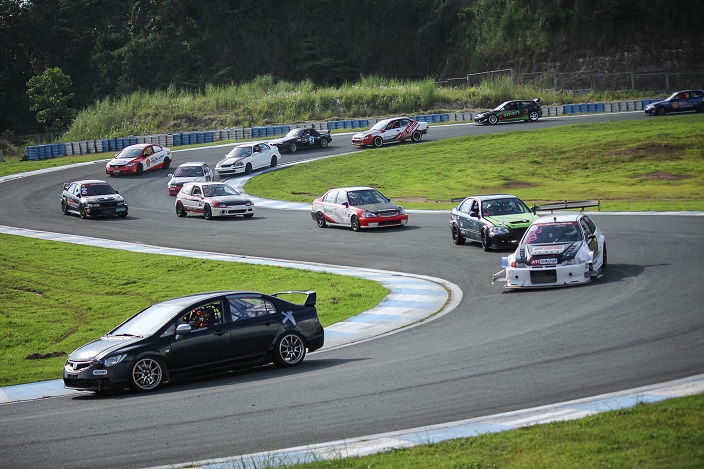 Grid Race
Eggy Ong set the pace high as the day's Grid Race events went green and go. He dominated GT Radial Grid A onboard the #313 Forced Speed Honda Civic FD. Not far behind were Eduardo Suiza and Rafael la O' in 2nd and 3rd places, respectively. Ong's determination prevailed as he won the race despite having a lesser powerful machined than Suiza's and la O's.
Ong's teammate, Nicolo Fernandez, was the victor in KYB Grid B. His #350 Honda Civic EG blazed through the line, ahead of Andrew De Asis in 2nd and Dominique Bon in 3rd. In Smart Fuels Grid C, Bubi Camus underscored his maiden FORS outing with a 1st place finish on a BRE x Carmudi Mazda MX-5 racecar. Following him in 2nd was Jack Saquilayan, while Polo Bautista made it to 3rd.
Having a total of 14 drivers on track, the Recaro Grid D was the biggest race at the time. And out of the 14 racers, Paolo Santos came out as the winner, followed by Bernard Michael Santos in 2nd and Ronn Catindig in 3rd. Lastly in Works Bell Grid E, Robert Tan and Mark Pascual took the chequered flag in that order.
Stay tuned as the 2017 FlatOut Race Series heads back to Batangas Racing Circuit on August 5 for Round 6.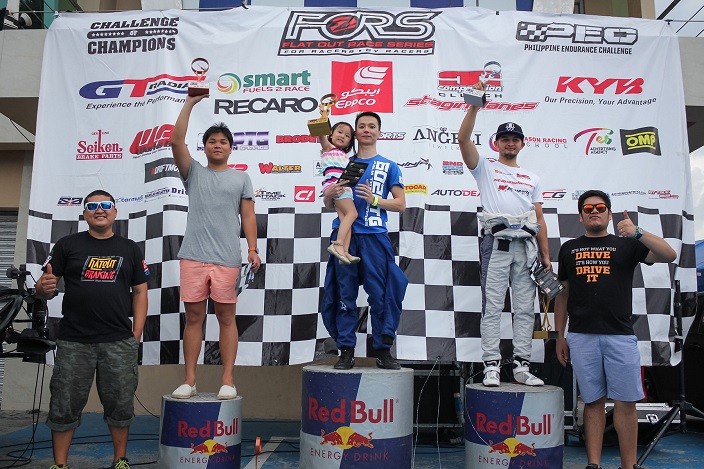 The 2017 FlatOut Race Series is made possible by the following sponsors and media partners: