The latest-generation Ford Everest has proven to be quite a popular vehicle. Filipinos seem have taken a liking to its ruggedly handsome yet sophisticated styling. And you don't need stats to know this as one can see a good number of Everests by simply being stuck in Metro Manila's gridlock.
While many folks have purchased this Built Ford Tough midsize SUV, the sad reality is that these examples are simply used to tool around the urban jungle  And in this regard, the SUV's capabilities aren't fully utilized.
Granted that most owners will never take their Everest off the beaten path. Yet it is nice to know that it truly can, as demonstrated by a recent Media Drive with the Ford Everest to show its prowess both on- and off-road.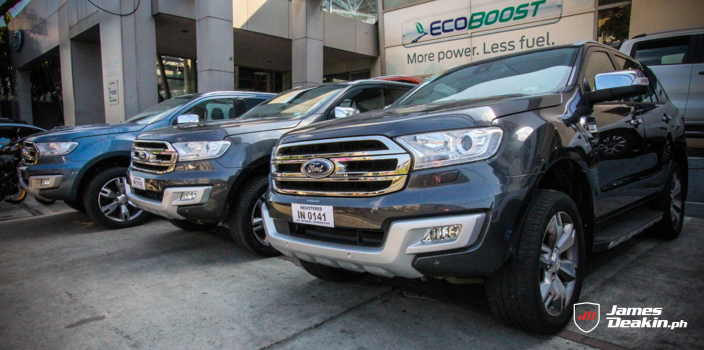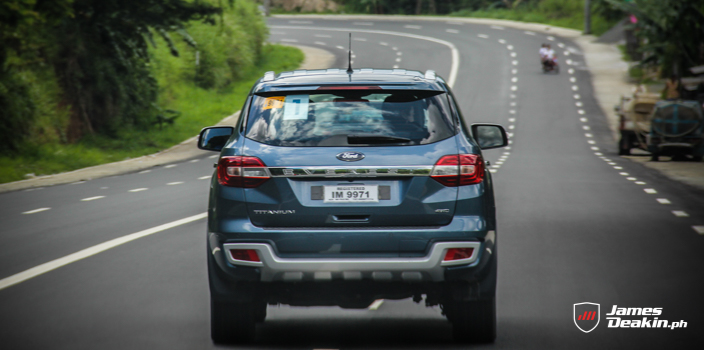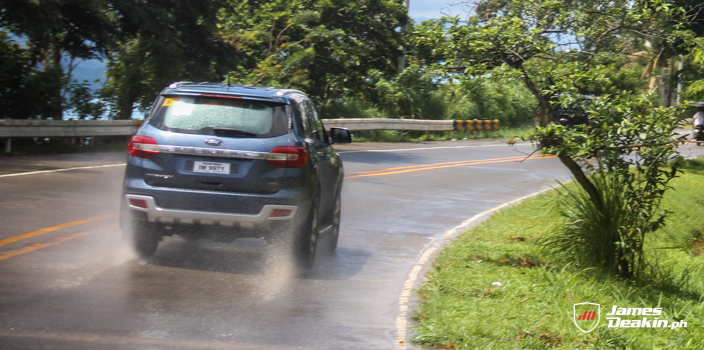 Taking off from Ford Libis, the media convoy drove all the way to the hills of Tanay Rizal. Here, the group got to experience the on-road handling and power of the stylish SUV. The 3.2-liter turbocharged five-cylinder motor's 197hp and 470Nm proved more than adequate while going up the mountain—even on the steeper sections. The 6-speed automatic was well-matched to the motor and never made the lump feel strained.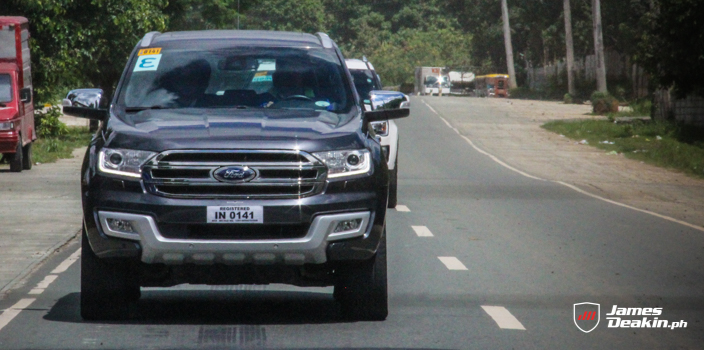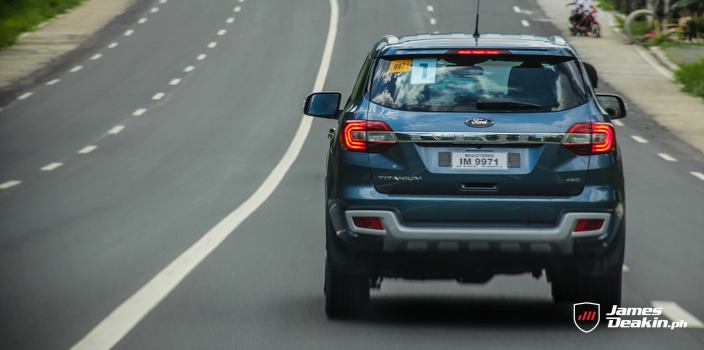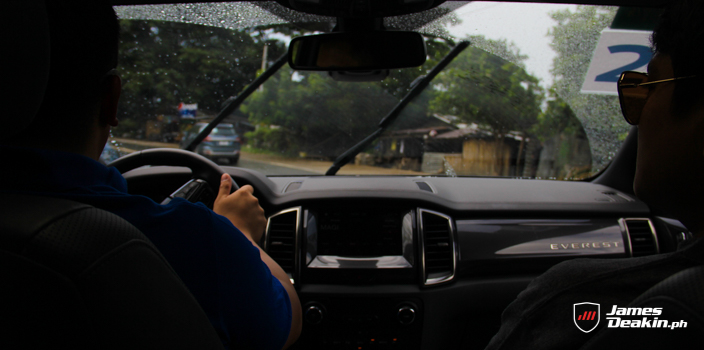 On the twisty bits, the overly soft steering assistance helped keep things steady while reducing driver stress. And the suspension was soft yet not floaty. It's a good balance, especially for a truck-based SUV.
The highlight of the event, however, was the off-road course that allowed participants to sample the Everest's mettle. Thanks to a Land Rover-style Terrain Management system, going off-road is easy—even for novices like us. Simply twist the dial to your preferred setting (or corresponding surface) and let the system to the rest. It's akin to a point-and-shoot camera that makes you look like a pro even if you're not.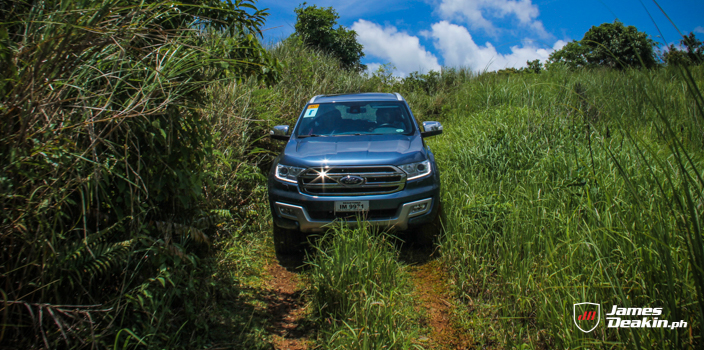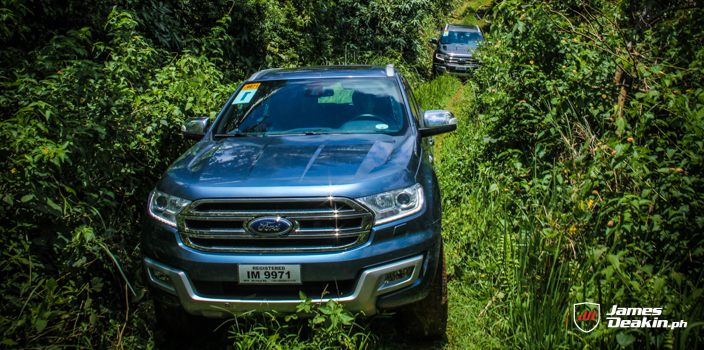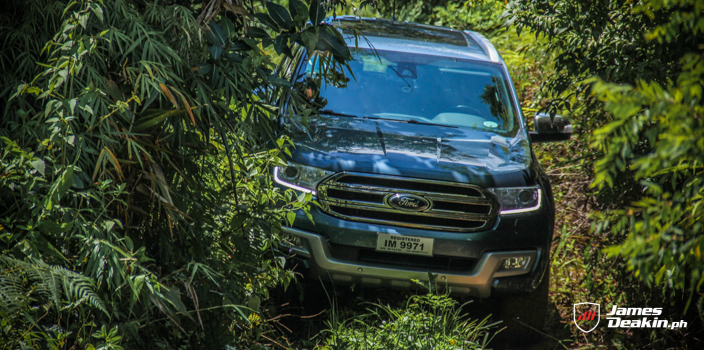 And go off-roading we did. Tools like Hill Climb Assist made short work of those steep uphill ascents, while Hill Descent Control automatically applied the brakes to modulate our journey down the mountain. All the driver needs to do is hang on and enjoy the ride.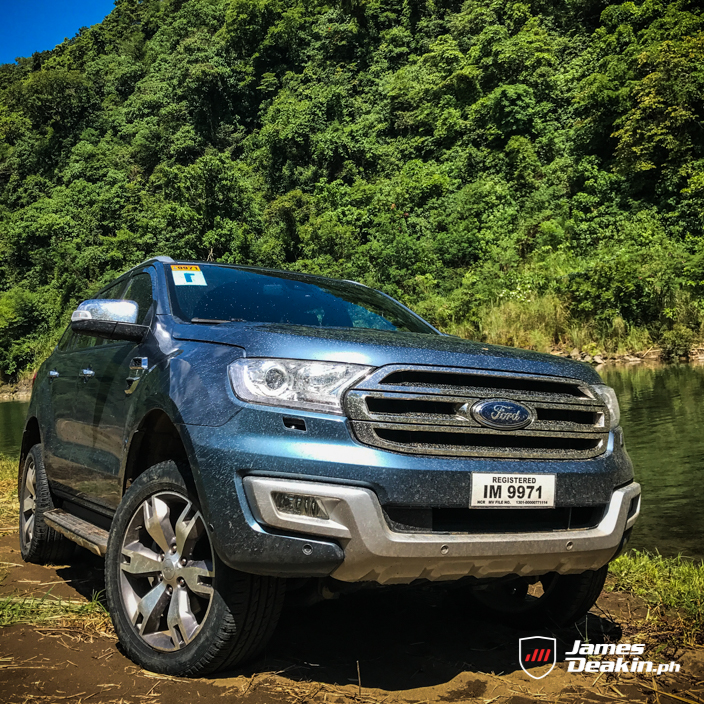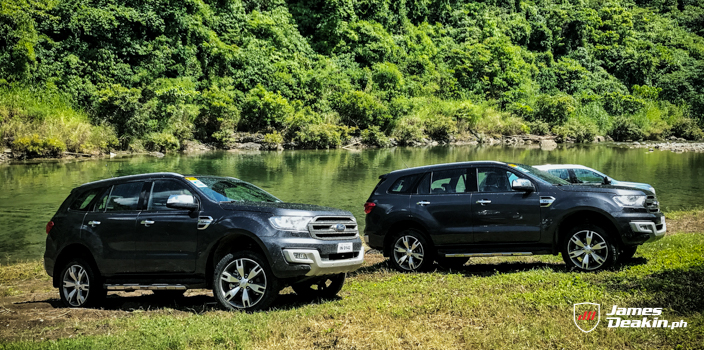 Yes, your Ford Everest, especially in 4x4 guise, can definitely handle its fair share of the rough stuff. While you may not necessarily use it, it's nice to know you can.
If  you're in mobile and can't see the video click here.