Ever wish you could just wrap your car and lock in that shine forever? Well now you can with the toughest one ever. I tried breaking through it with a pen, and nada. The owners used a coin on their partner's GT3 Porsche. Sure there's a point where it will penetrate, but damn... this is like walking around wearing kevlar.
Meet Simon Heo, Steven Tagle and Raffy Ocampo. They are fanatical car nuts just like you who established Titan Motorwerks, for the sole reason that they wanted to offer a product and service that they would deem worthy enough to put on their own cars.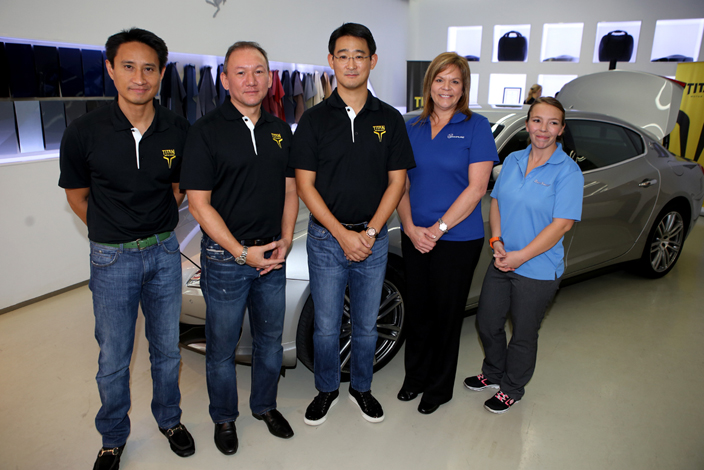 Here's what the claim.
Titan Motorwerks aims to define a new industry standard in imparting technical support, quality customer service and innovative solutions. It takes pride in their state-of-the-art team and facility in providing professional installation of the most premium Paint Protection Film products to guard vehicle's finish against outside elements through the application of a thin and virtually invisible urethane paint protection film.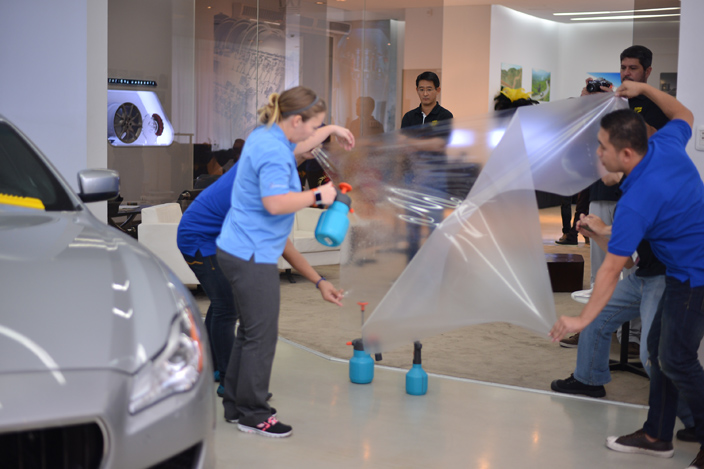 Originally, these types of protective film were designed for military use and over the years, it has expanded to consumer vehicles. Paint Protection Film or PPF has been in use on privately owned vehicles for several years now, and with a good reason. These protective films are typically applied to the impact zones on vehicle parts that are vulnerable from everyday wear and tear.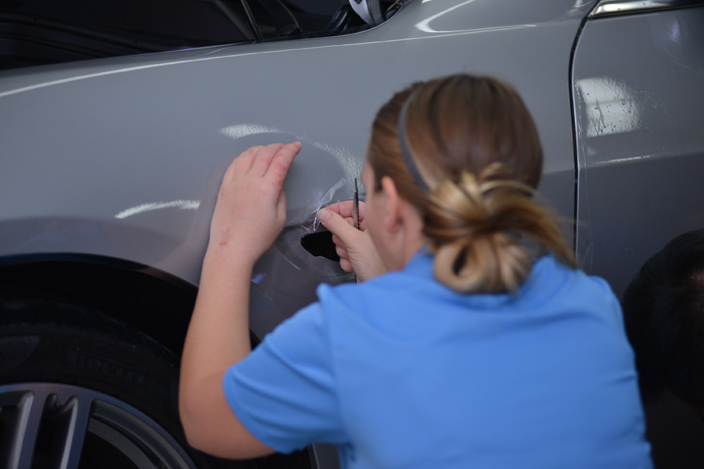 In achieving a cutting-edge automotive protection technology, Titan Motorwerks introduces two of the industry-best products, DuraShield™ and XPEL Ultimate Paint Protection Film.
Titan Motorwerks' trained and certified staff in the XPEL product installation ensures quality workmanship and result. XPEL's Ultimate Paint Protection Film combines best-in-class durability and clarity not previously available in the market. With its very low surface energy, XPEL ULTIMATE sheds contaminants that would otherwise stain or yellow conventional films. In addition, the clear coat employs special elastomeric polymers that "heal" over time, eliminating swirl marks and other fine scratches without having to do anything. This product carries a 10 year warranty against, yellowing, cracking, peeling, staining, and hazing, covering both film and labor.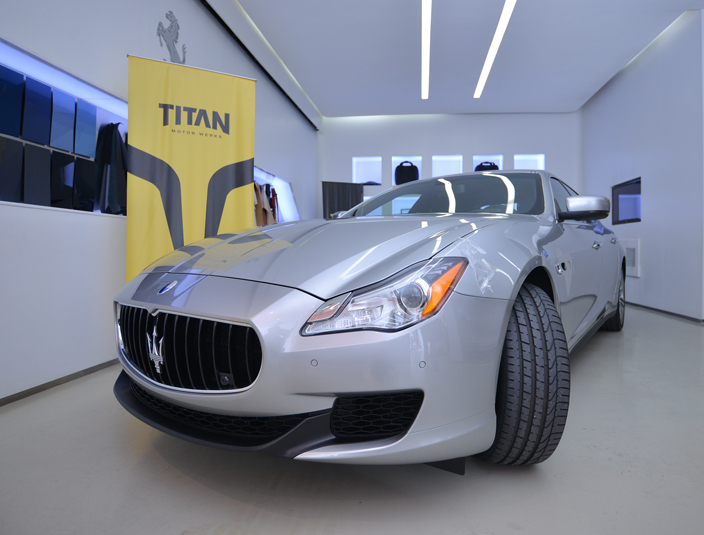 Titan MW also launches the next generation of protective film with DuraShield™ Premium Paint Protection Films. When professionally applied, DuraShield™ PPF is a formidable defender of the appearance of any vehicle's surface from the daily wear and tear caused by small stone chips, insects, and other kinds of road debris. This product provides years of protection to the appearance and value of cars, trucks, SUVs, RVs, PWCs, and boats. It is virtually invisible protection that does not detract from a vehicle's appearance; unlike vehicle bras and plastic bug deflectors.
Titan Motor Werks understands the significance of providing its customers with superior products and first class installation. Your vehicle is an investment and taking care of it is of utmost importance.
If you think how we'll spend 5,000 pesos on a protective case for our 30,000 peso iPhone, 150,-200,000 pesos for the ultimate paint protection for you car suddenly seems very reasonable. And if you're quick, you could bid for one they donated to me on the night of the launch to help out several charities that I committed to helping this Christmas.
Do I hear 20k?