Carbon fiber is a name synonymous with performance in the automotive industry. It's no secret that that a lot of the world's best performance cars utilize this lightweight yet strong material to help save weight and improve overall driving performance. Yet did you know that the same cool stuff has now been used in the world of computers?
Lenovo is one of the brands that put carbon fiber into one of its top-spec models to give it that truly premium vibe. The Lenovo ThinkPad Carbon X1 is a sleek and sophisticated looking number that dons a black magnesium shell with carbon fiber reinforced plastic. Taking its cue from the T460s, it is a smaller and sleeker iteration that has been modernized to compete with the best ultrabooks out there.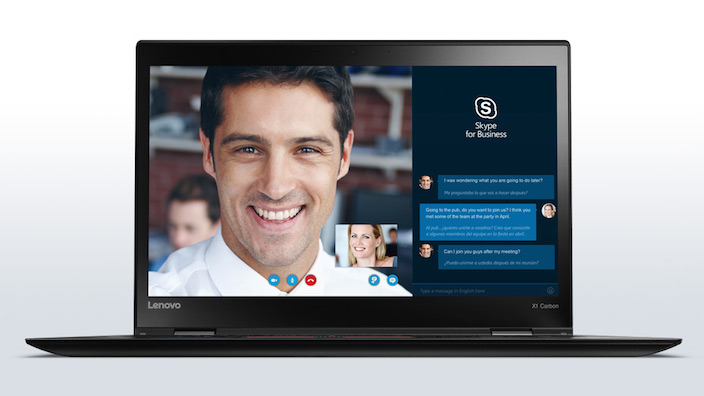 Apart from the slim design, the Lenovo ThinkPad Carbon X1 sports rounded edges and a curved chassis that literally smoothens out the look. Not only does it give it a more upscale demeanor, it likewise makes a lot easier to handle. And all this pays off nicely when it comes to weight, as the laptop is a featherweight 2.8lbs—perfect for folks who are constantly on the move.
While the design may be on the thin side, the display is anything but small. On the contrary, the 14-inch QHD display. Its 2560 x 1440 pixel screen gives out bright, crisp images and colors are as vibrant as they come. Of course, touchscreen functionality is part of the package, as with the modern devices these days. And with most laptops today being used as multimedia devices, the Carbon X1 comes with a pair of bottom-mounted speakers that give out crisp and clear audio.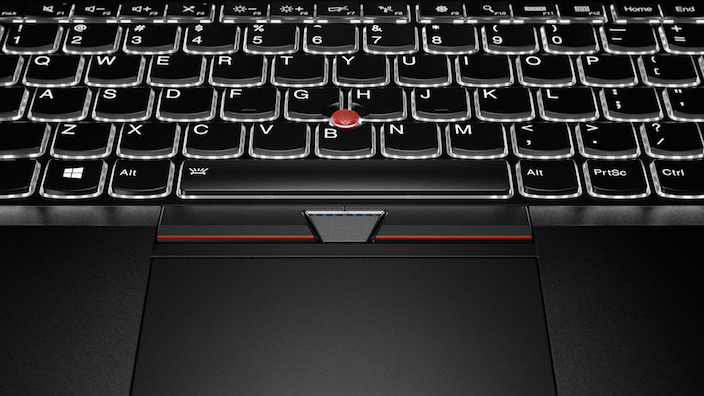 The bright and large screen is complemented by an equally capable keyboard. The keys make a return to the classic Chiclet Island-style design. Moreover, the curved edges give it a more tactile feel each time you press on a key. This is matched by the trademark red strip and gloss black trackpad. The last bit is especially cool as the smooth surfaces not only makes navigation a breeze but adds to the premium feel.
While it looks really chic, this ultrabook is more than just a pretty face. That's because it offers true performance befitting its stature. The 3GHz Intel Core i5-6300U processor that comes with this particular 2016 edition is matched by 8GB DDR3 RAM, Intel HD 520 integrated graphics card, and 256GB SSD. In plain English, all these essentially translate to ultra-fast speeds for most any task thrown at it.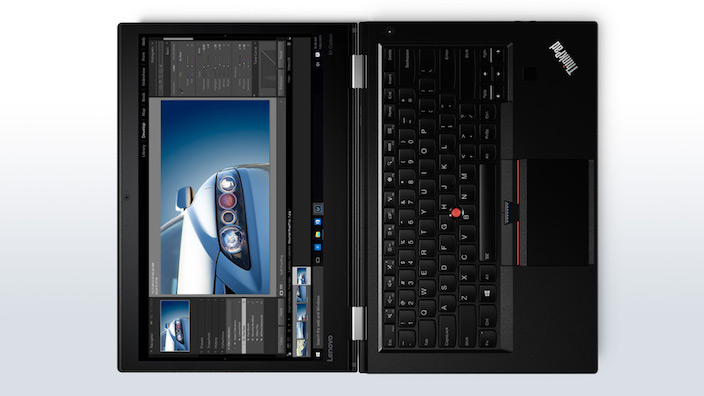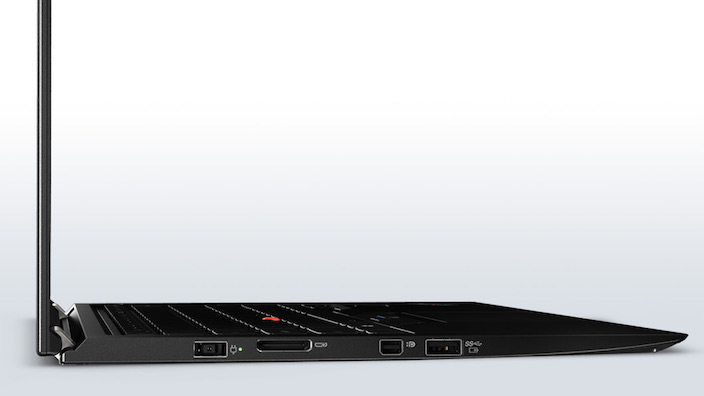 This can be seen when one performs the usual everyday computer duties doing word processors, internet surfing, and even spreadsheet computing. Even a bit of photo editing won't slow this baby down. What will challenge it, though, are those new games with all their real-life graphics. This tends to slow it down. That being said, keep in mind that this isn't a full-blown gamer's machine but is more suited for business. Of course, it can have a bit of fun when called upon.
And with a bright display and quick processor, expect battery life to average around 6 hours or so on a single charge. This will, of course, depend on how you use your Carbon X1. But it should be par for the course.
All told, the Lenovo Carbon X1 is one sleek, stylish, and feature-packed machine that has very little compromises. Not only will it make you look good. It will likewise give you the tools you need to have a truly productive workday. And it will play along if you ask it too.