It was inevitable. As soon as I posted my drive of the all-new Ford Everest in Thailand last week, the messages started pouring in. Not so much about asking how it is, but more on how does it compare against my Trailblazer.
Now normally, as matter of personal policy, I like to give any new vehicle its place in the sun before comparing it to the existing competition. Sort of like a honeymoon period. But if I'm perfectly honest with you, with the Everest, I was secretly prolonging its 15 minutes of fame because as a Trailblazer owner, I was worried about it stepping into the ring with this American heavyweight that everyone is cowering to. So forgive me for trying to hold on to the best-in-class belt for as long as possible.
But here we are. Despite the scores of Everest reviews online––and by tomorrow or Wednesday, tons more in local print––the messages keep coming; and it all reads pretty much like this: is it better than the Trailblazer? What would you pick if you were given a choice right now? It just doesn't stop. It feels like the 7-seater diesel equivalent of the Mayweather vs Pacquiao build up.
⠀⠀⠀⠀⠀⠀⠀⠀⠀⠀⠀⠀⠀⠀⠀⠀⠀⠀⠀⠀⠀⠀⠀⠀⠀⠀⠀⠀⠀⠀⠀⠀⠀⠀⠀⠀⠀⠀VERSUS
Now as tempting as it is to draw this out, in a word, I have to say: yes. And if that sounds like a cop out, I can't tell you how long it took to type those three letters. It felt like giving my own kid an injection. But just as you wouldn't sum up your personality or priorities in a word, cars are the same; so let's break it down, shall we.
The Everest is everything the Trailblazer is, but just a bit improved in almost every area. Think of it as the difference between an iPhone 5 and 5S. Improved, but not by a generation. For example, they both have strong, powerful diesel engines, but the Everest is slightly better mannered and less vocal about it. They both feature six speed automatic gearboxes, but the Everest's is a bit more intelligent as it learns your driving style and adapts every few hundred kilometres.
They both sit on second generation platforms, but the Everest distances itself from the Ranger with a bespoke platform, therefore delivering a more sophisticated ride. They both have 800mm wading depth capabilities, but the Everest has more 4X4 goodies and electronics, like a diff lock and terrain management to get you out of stickier situations. They both have advanced multi media displays and entertainment systems, but you can talk to the Everest.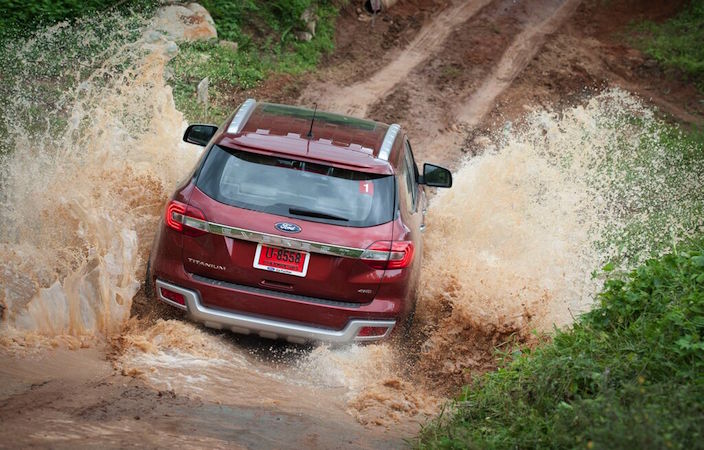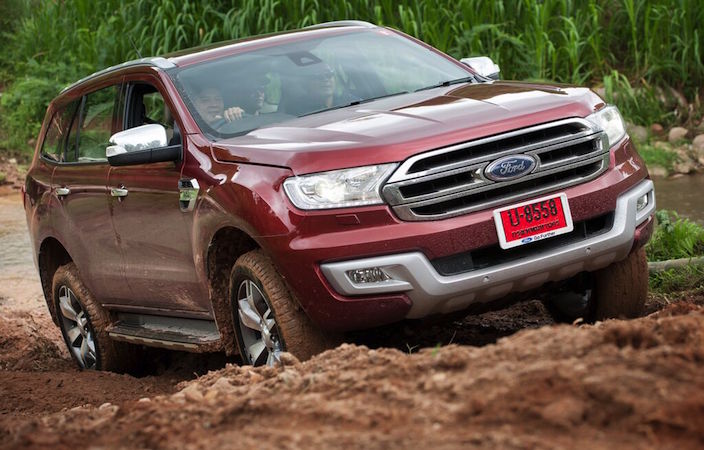 So yes, technically speaking, the Everest is better. Just like Mayweather.
That's not to say it is nauseatingly arrogant and boring––far from it––and nor am I trying to posture the Trailblazer as the people's champ, but as any car enthusiast or educated consumer will tell you, there's a lot more to these things than a head to head brochure war. For example, while the power seems similar on paper, the 2.8 Trailblazer feels stronger than the 3.2 Everest. Yes a lot comes down to the extra torque of the Chevy, but there's also the weight and electronics that are at play.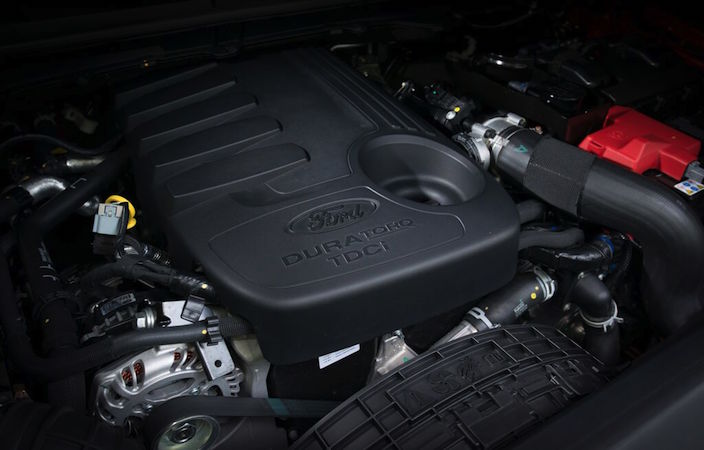 Then there's the Sync 2 from Ford, which is extremely capable, but Chevy have answered back with a full Android system that comes with one year free Internet, allowing you all the apps that are available on the Play Store, integrated perfectly in your system––complete with functioning steering controls. And now nothing, not even a premium European car comes close in terms of functionality. So as fantastic as the proprietary system of Ford is, it is no match for Google.
Steering is also hands down better in the Everest, as it is the first in class to use electronic power steering and is by far the most car-like among any of its competitors. The leather also feels better in your hands. But, as good as it is, there's also a valid argument for a truck feeling like a truck. And that's exactly what the Trailblazer feels like. Same goes for the engine and gearbox refinement. It is what it is and makes no apologies for it either.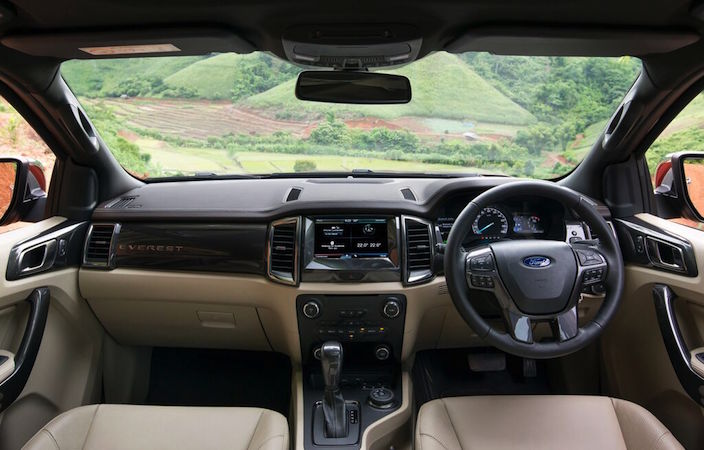 Space is relatively equal, with the slight advantage going to the Everest because it allows you to slide the middle row to give more leg room to the third row. Plus the seat in the third row is not only deeper, but it features an electronic folding function that is seen on the Explorer. Only catch is, you need to get the premium package to get automatic folding function and that costs more than the Trailblazer LTZ.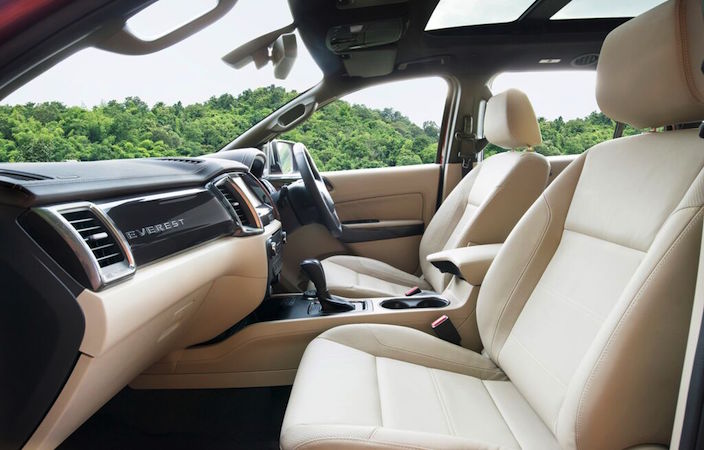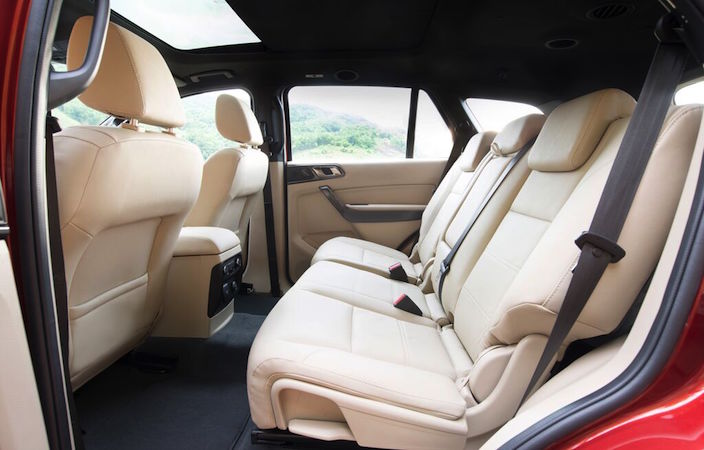 Wheel and tire package goes to the Everest, as does the host of electronic aids like automatic parking, lane departure warning, roll stability control, electric tailgate, beautiful daytime running lights and HID headlamps (Titanium only) and a pretty nifty instrumentation panel that can be partly customised ala Playstation. The Trailblazer, however, now comes with a built in dash cam and a standard 5 year warranty, which I have yet to see in any of its competitors.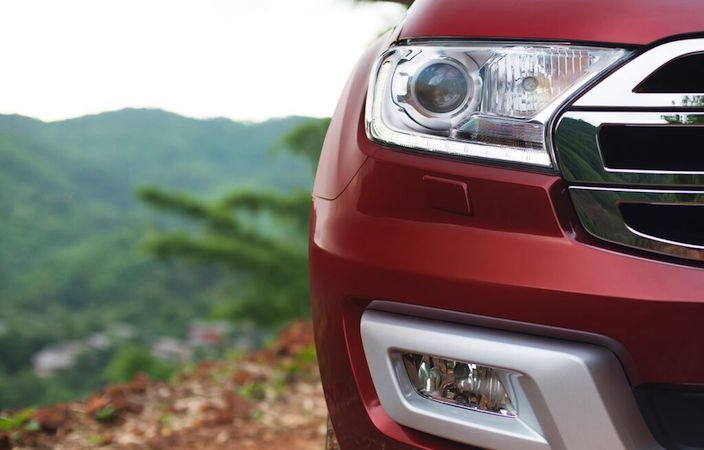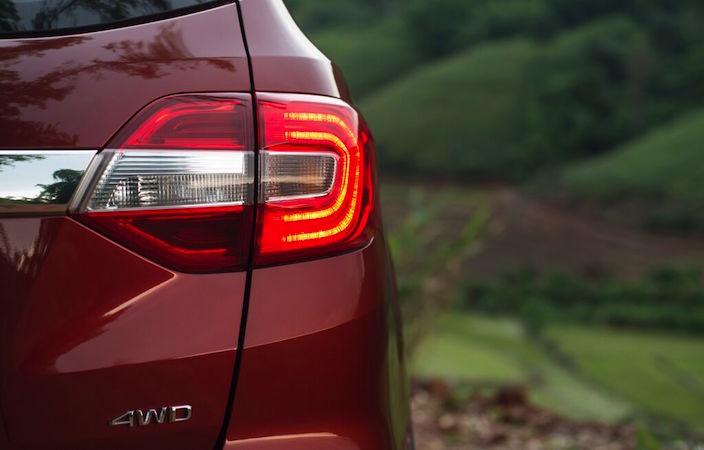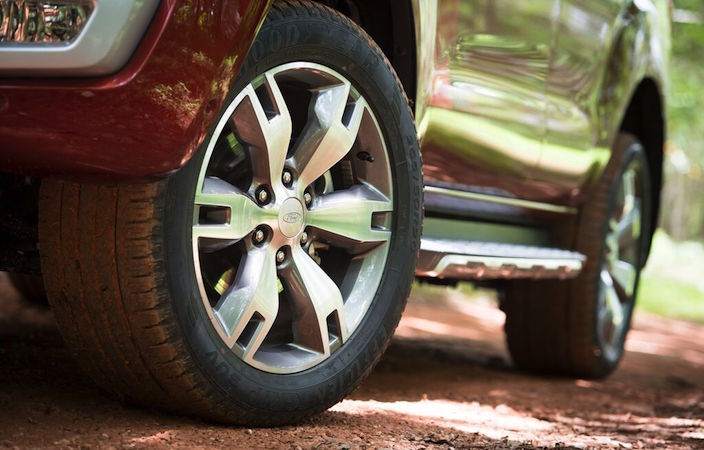 Ride for ride, I have to also give this one to the Everest. But having said that, after installing a set of Bilstein gas charged, oil-filled shocks the other day, I'd have to say they are now just about on par. Yes, I know it is not stock, and it isn't entirely fair to compare, but in a battle this close, you pull out any weapon you can. Just like the Everest owner who would buy an after market dash cam to even out the score.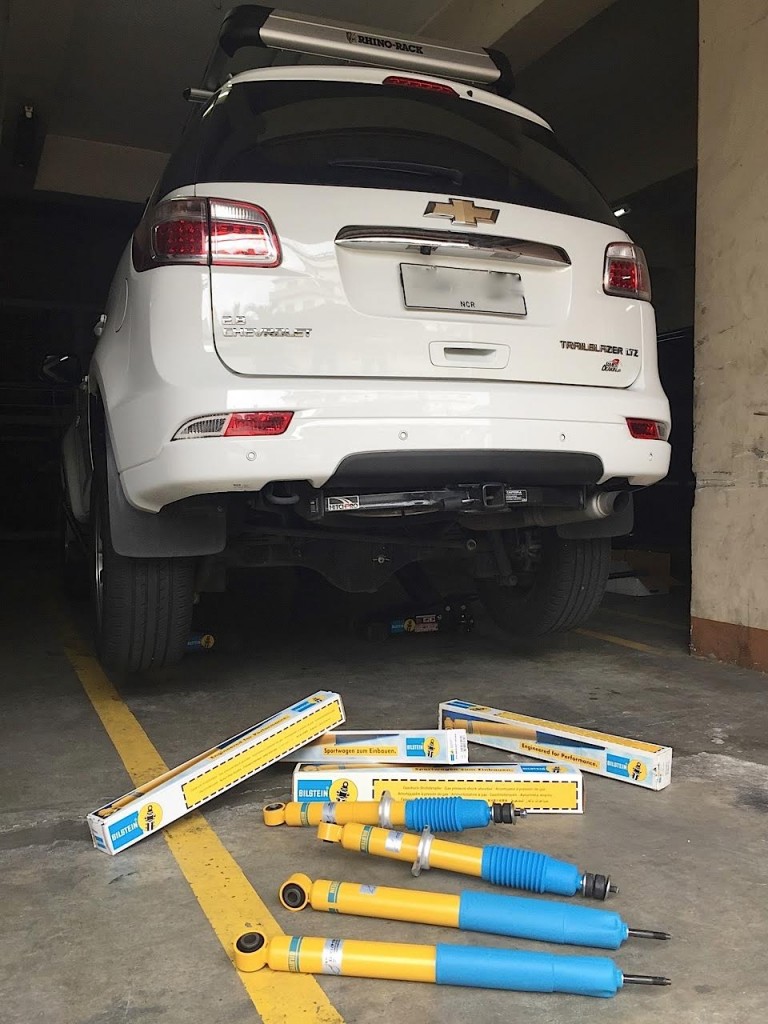 In the end, both are incredibly capable and practical SUVs and the clear winner here is you. But if I was painted into a corner and had to make a choice, as much as I love my Trailblazer, I would say that the Everest, being the much newer vehicle, does offer a better package overall. But the next few months are going to come down to availability and dealer incentives. Because at the end of the day, when choosing between the two, no matter how good one is, when it comes down to it, just like a camera, the best one is the one in your hand.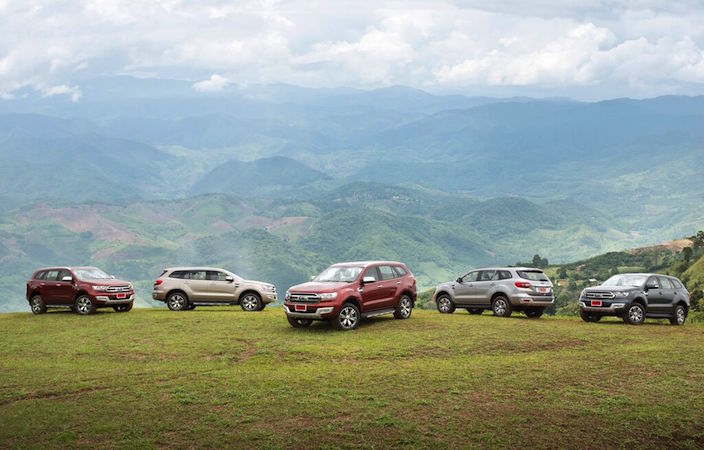 Final question, which could be a deal breaker for most people, is parts and service. And there's no easy answer here. It is tough because I don't think you compare brand to brand here but model to model and dealership to dealership, because as many of us have learned from experience, not all are created equally. For example, my Trailblazer servicing at Chevrolet Greenhills is extremely reasonable, with great turn around time, first class customer service and (so far) no shortage of parts etc. But this will most likely not be the case for something like, say, the Traverse or Expedition (in Ford's case) because they are low volume North American models. So cost of money stocking parts becomes an issue and prices and waiting times normally go up.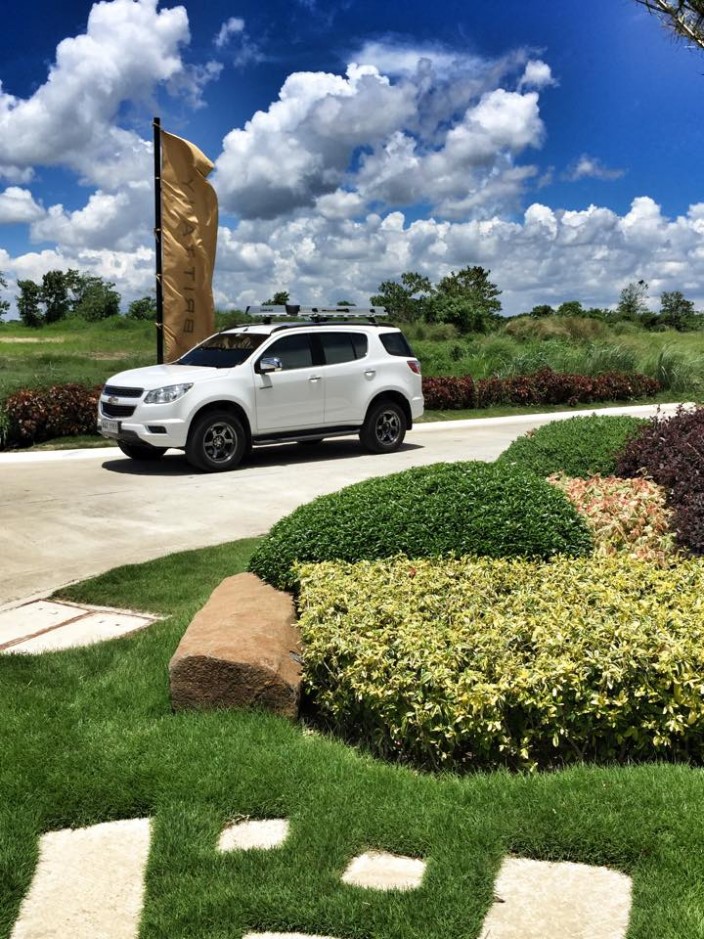 Same goes for my Wildtrak before. I enjoyed excellent service from Ford Alabang but the company I worked for at the time was picking up the tab, so I never felt the servicing costs. So, you can probably appreciate why it's very hard to lay down a verdict on what model would be more expensive to maintain. Especially that there are no Everest deliveries yet.
In the end, it all comes down to volume and economies of scale. Both have their popular models and their wallflowers. But the good news here is, with the Trailblazer and Everest being showroom leaders, both brands should and would carry a steady stream of parts.
Finally, there's the differences in dealers. Just because I have had nothing but great service from both Ford Alabang and Chevy Greenhills, that doesn't mean I don't hear horror stories about other branches. Which is why I stick to my tried and proven ones.
Moral of the story, choose your dealership as wisely as you choose your vehicle; it's the whole marry the girl marry the family thing.
For the best deals on either of these two, or any of their upcoming competitors for that matter, visit AutoDeal and enjoy hassle free shopping and full online comparisons.