Unlike the rain-soaked 3rd outing, Round 4 of the 2017 Formula Masters Series, which was held at Zhuhai in China last July 28 to 30, saw a weekend of scorching hot weather. But similar to the previous round, it was another successful race in the bag for the Pinnacle Motorsport racing team and its partner sponsor Cebu Pacific Air, Teng Tools, and P1 Racewear.
Race 1 was highlighted with an action-packed friendly competition between teammates Taylor Cockerton (New Zealand) and Ben Grimes (Philippines/Britain). Starting from 5th and 8th places, respectively, they were seen gunning it out for the lead at every lap. But in the end, the former prevailed and crossed the line in 2nd. Grimes, on the other hand, came in 4th.
When the lights turned green in Race 2, Grimes saw a string of passing opportunities leading into turn 1. He went for each and soon landed in 4th from his starting position in 8th.  During the course of the race, Grimes saw another chance to gain a position. He ended the race in 3rd place. Cockerton finished in 5th, a place down from his starting position, but enough to collect valuable championship points.
Finally in Race 3, Cockerton and Grimes demonstrated a strong show of force in a bid to end the round on a high note. As a result, the New Zealander earned 2nd place, while the Filipino/British crossed the line in 3rd.
The recently-concluded penultimate round of the 2017 Formula Masters Series saw Pinnacle Motorsport's best performance yet with 4 podium finishes throughout the weekend. Of note, Cockerton only has to rack up 16 points in order to claim this year's Driver's Championship title. Grimes, meanwhile, has all things in good sight to finish 5th overall in the standings this season.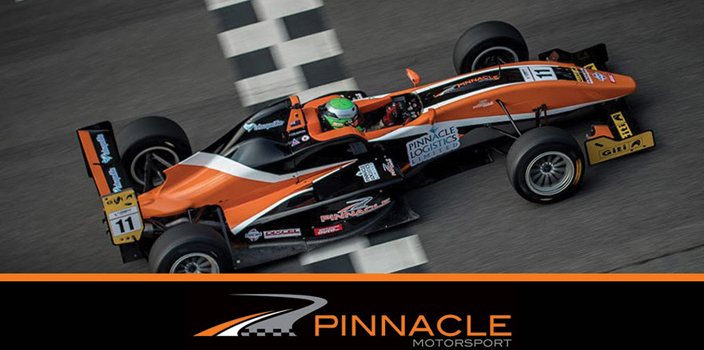 On September 22 to 24, all things will boil down to the series' 5th and final round to be held at the Shanghai International Circuit. Until then, here's a quick look back at the previous rounds.