After an almost 2-week mid-season hiatus, the 2017 season of the FlatOut Race Series (FORS) returned to the Batangas Racing Circuit (BRC) last June 3 for its 4th round in the calendar.
Much like in Round 3 and in the previous rounds, there were intense moments in its Time Attack and Grid Race events, but as always, all things were kept in proper order by the guiding eyes of the Automobile Association of the Philippines (AAP). In addition, the vibe was heightened up with the inaugural GT Radial x 4 Oras ng Pilipinas endurance race happening the next day.
Time Attack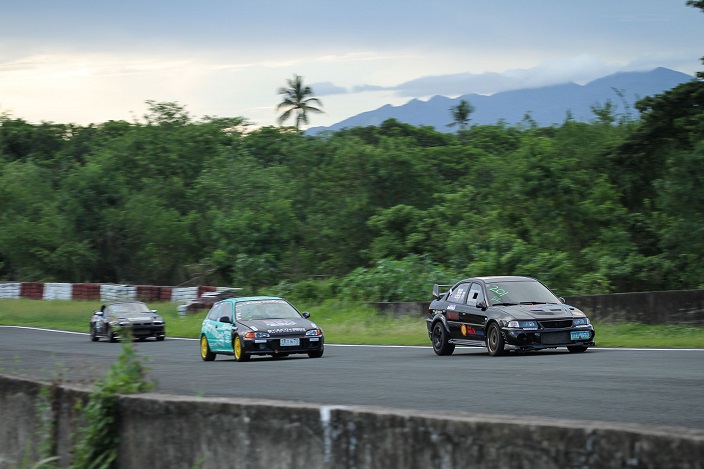 The morning's Time Attack runs started off without a hitch. In Bracket A, defending champion Eduardo Suiza placed 1st with a blistering best lap time of 1:49.018, just a mere 0.075 seconds ahead of 2nd placer JC Baguisa. Rafael la O', on the other hand, settled for 3rd place. The 3 drivers would also occupy the podium in that order in Bracket R, a special bracket which pits the fastest Bracket A cars against each other.
Down in Bracket B, Nicolo Fernandez took home 1st with a best lap time of 1:56.367. Andrew De Asis would place 2nd, while Andrei Lim claimed 3rd. Meanwhile, Bracket C had newcomer Kevin Sugden clocking in a 1st place-winning best lap time of 1:59.455. He was followed by Bubi Camus and Kikong Dela Rama in 2nd and 3rd places, respectively.
In Bracket D, Greg Suing clinched 1st place with Paolo Santos coming in a close 2nd and Ronn Catindig in 3rd. Down in Bracket E, Lars Alonzo, Mars Ocampo, and Raymond De Pano headed the time sheets in that order.
Bracket F's podium saw Abet Reyes, Mark Macas, and Robert Tan taking 1st, 2nd, and 3rd places, respectively. On the other hand, another newcomer by the name of Julian Diego managed to clinch 1st place in Bracket G. He was trailed in 2nd by Bernard Michael Santos while Mark Pascual rounded off the podium in 3rd.
Grid Race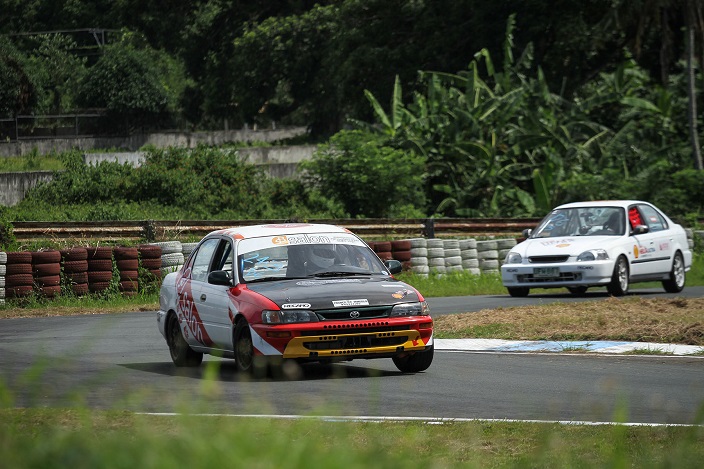 After a short break, the action continued with the day's Grid Race events. In GT Radial Grid A, Rafael la O' did all he could to snag the lead built up by the hard-charging Dondon Portugal early on in the race. He eventually succeeded and won 1st place, along with Eggy Ong who claimed 2nd. Eduardo Suiza, on the other hand, placed 3rd.
In KYB Grid B, Aaron Lao and teammate Andrew De Asis found themselves repeating their heated 3rd round battle for the lead. Without hitting each other this time around, the 2 crossed the line still in that order. Nicolo Fernandez, meanwhile, came in 3rd.
Down in SmartFuels Grid C, Bubi Camus, Jack Saquilayan, and Polo Bautista made it home in 1st, 2nd, and 3rd places, respectively. Meanwhile in Recaro Grid D, the trio of Greg Suing, Paolo Santos, and Ronn Catindig have put on quite a show by mirroring their Bracket D finishing order.
Finally in Works Bell Grid E, Robert Tan clinched 1st place. He was followed by Andre tan in 2nd and Mark Macas in 3rd.
Now on its halfway point, the 2017 FlastOut Race Series will head up north at the Clark International Speedway (CIS) on July 1 for Round 5. Stay tuned for more racing action.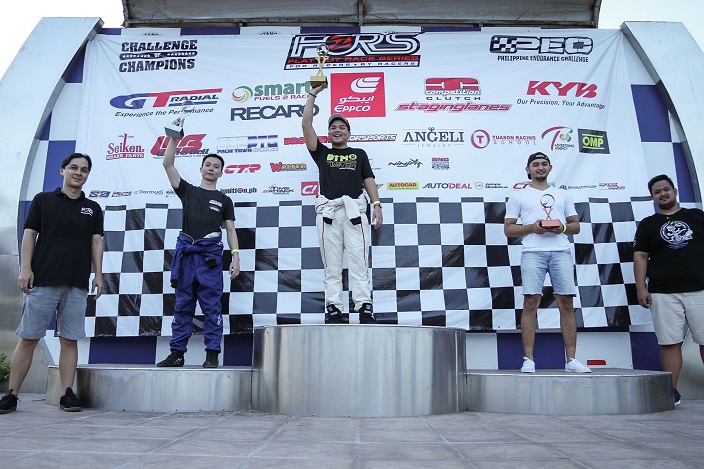 The 2017 Flat Out Race Series (FORS) is sponsored by GT Radial – Philippines, KYB, EPPCO, RECARO, Staging Lanes, Competition Clutch, SmartFuels, Seiken Brake Parts, Works Bell, 602PTG, Brodeth Motorsports, Tuason Racing School, OMP, and Angeli Jewelry. It's supported by Walter Lights and Sounds, Aeromed, Ninja Performance, Totem Bikes, CTR, and 2ndGen Insurance. Media partners include 2NER Magazine, AutoCar Philippines, AutoDeal.com.ph, AutoIndustriya.com, C! Magazine, CarGuide.Ph, Carmudi.Ph, Ignition.PH, JamesDeakin.Ph, JDM Underground, Manila Bulletin Drive, Pit Talk Asia, and Time Attack Manila.