The Pinnacle Motorsport racing team is all set and ready for Round 3 of the 2017 Formula Masters Series. It will be held on June 16 to 18 at the Zhuhai International Circuit in China, and will mark the series' halfway point.
Interestingly, the team's 3 ace drivers Taylor Cockerton, Antolin Gonzalez, and Ben Grimes will all be experiencing, for the first time, some full-on competition racing in Zhuhai. Will they be able to repeat or even surpass their stellar Round 2 performance?
Of note, the Cebu Pacific Air by Pinnacle Motorsport now sits 3rd in the overall Team Championship leader board. As for its men in the Driver's Championship, Cockerton stands 4th, followed by Gonzalez in 8th, and Grimes in 10th.
We'll keep you posted on this exciting phase of the series soon.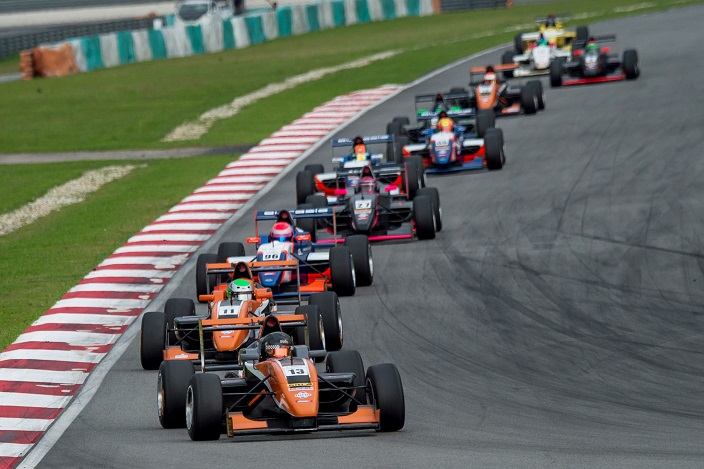 Formula Masters Series (FMS) is the region's premier international junior single-seater series that develops future motorsport stars, paving the way for young drivers in Asia. Know more about FMS at www.formulamasterschina.com.