So you're finally getting a dash cam. Congratulations. It's like having a permanent passenger in your car. Let's call him or her: the truth.
But you know what your mom told you about the truth, right? Yes, it will set you free, but it can also hurt at times. So here are a few tips to help you handle the truth.
First up, get a reputable brand.
Tempting as it is to get those cheap, China-made pieces-of-crap, don't. Remember, you're not buying a toy; you're buying peace of mind. Depending on what that is worth to you, invest accordingly in it. I've tried dash cams that simply wilt under our tropical sun. Or just stop working because, well, they're crap. And just like cheap contraceptives, you'll usually only find out when it's too late.
How much should you spend?
I've tried everything from under 1,000 pesos to about 20,000, but after testing countless models over the last 3 years, from what I've seen, I wouldn't spend anything less than 5k for one; conversely if you can afford to go premium, go for gold. But in my experience, as awesome as my dash cam is, at almost 15k it is slightly overqualified for the job.
I've just installed two more (front and back) in my second car that cost around 5,995 which seems to tick all the boxes. So yeah, if you look around, you'll find some great branded ones at this price.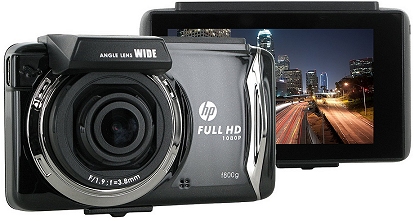 There are some really advanced ones, including the fully integrated one I had installed on my Trailblazer that connects to my Android head unit and can be viewed over wifi from any device anywhere in the world, but after the novelty wears off, the only real features you will need are the following: a good quality wide angle lens. The wider the angle the better. Most dash cams I've tried come with anywhere from 140 degree field of view to 170. Try to avoid anything less than this.
A large aperture opening.
The lower the number (2.0 and below) the better. This helps in night videos as it allows in more light.
A motion or G sensor that can automatically protect the clip in the event of an impact.
This is especially handy during parking. If someone backs into your car or swipes it, this feature will automatically preserve that clip in a non writeable folder so that the evidence is not recorded over accidentally.
Photo function.
Many dash cams have a single button on the back that can take a picture. This is great for situations where you just want a quick snap and don't want to fumble with your phone.
GPS.
Granted, you'll need to pay a bit more for this, but if you can, it's worth it as it records your location and speed. Perfect if you have a family or company driver that has a heavy foot when you're not in the car.
Other things to consider are memory capacity. I find that 16gb is enough to record a full day of driving in HD. After that it starts to loop. The standard seems to be 32gb these days, which should give you a 2 day loop, so you should be pretty much set with that. But just make sure your dash cam does not have anything less than this.
Those are pretty much the basics. After which, the features become more gimmicky, like frontal collision warning, sleeker designs, touch screens, a stylus and better optics.
Lastly, once you do decide on one, have it professionally installed. It costs about 100 pesos and is well worth it for two major reasons. Firstly, no unsightly wires hanging from the windscreen. And secondly, you never run the risk of unplugging it––which is a cardinal sin for any surveillance camera.
Remember, no matter how awesome your new dash cam is, it only works when its on.