Meet the all-new Maserati Quattroporte––one of the most beautiful four door saloons ever made. It comes with a 3.7 liter V8 Ferrari engine, an 8 speed gearbox, all-wheel drive and a chauffeur named James. Seriously.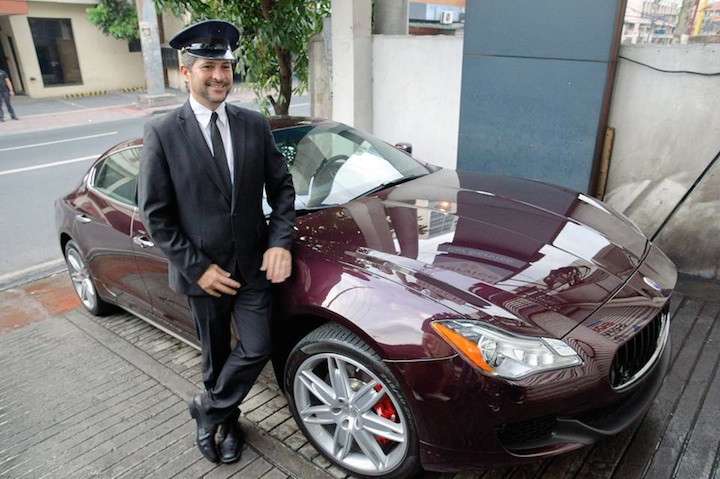 Here's the deal. And stick with me here because it is one amazing story. When I found out that I would be testing this car, I made all sorts of selfish plans––fun runs, a blast up to Tagaytay with my son, maybe even sneak it on the track in between the Vios cup practice sessions. Then I found out about my friend's 2 month old daughter who needs some very expensive open heart surgery.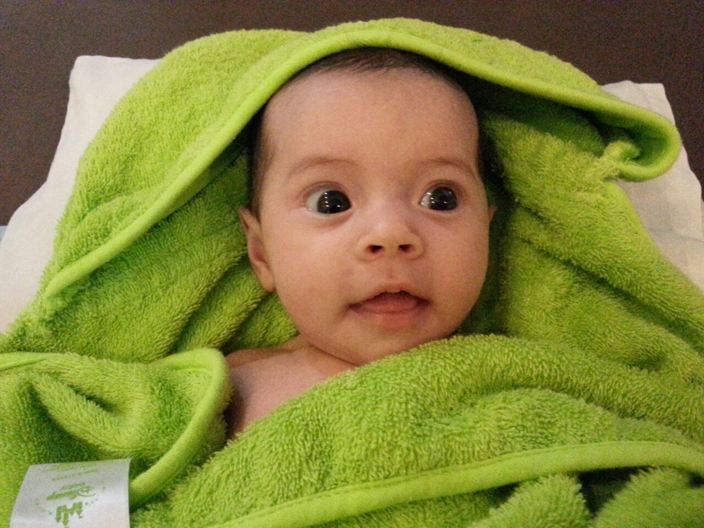 Suddenly, the thought of tearing up the streets in this Italian supermodel seemed, well, inappropriate. So I called my friend Marc Soong, who lent me the car for a review, and pitched him something different. I asked him if I could auction off his car for a good cause. The idea would be to auction my services as a personal chauffeur and drive someone anywhere a full tank can get them, so long as the money goes straight to Alessandra's Angels––which is a working title for our small group that are raising money for the operation.
Being a man with a heart bigger than his wallet, Marc didn't flinch. This is the same guy that had me auction off a pair of Fernando Alonso's racing gloves and a scale model Ferrari GTO donated by Luca de Montezemolo that raised over 600,000 pesos last year to fund our job fair that found 721 Yolanda survivors a job before Christmas. All he asked was that I personally knew the people I would be driving around (or have friends that could vouch for them) and not post the offer on Sulit, cashcashpinoy or Ayosdito.ph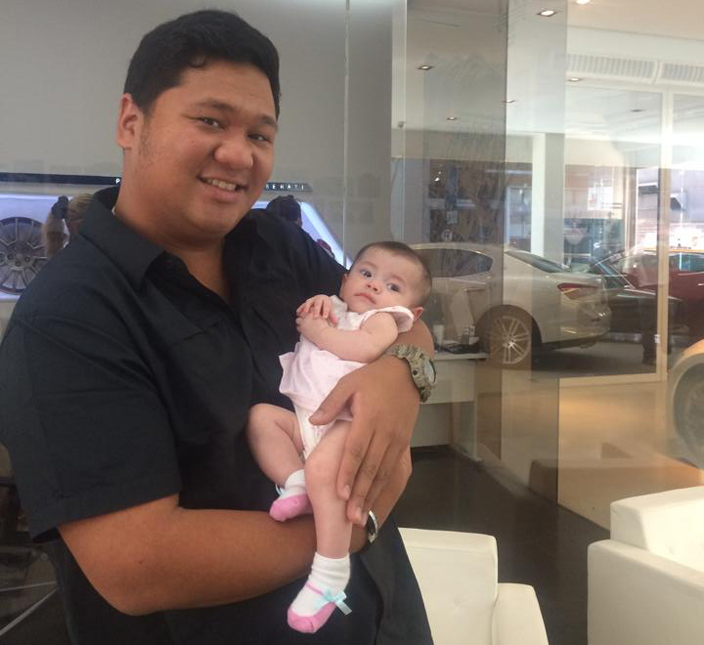 Marc Soong
That said, I posted it up on my facebook page last Wednesday, April 30, with an ambitious goal of getting 20,000 pesos from someone. I bought a clip-on black neck tie, had my suit dry cleaned and even had a friend call up the Sofitel to borrow a chauffeurs cap, which was given to me by Darwin
 Labayandoy.
My first customer was Rhian Ramos. She asked me to drive her to the One Fighting Championship in the MOA Arena on Friday night, but only on the condition that I be her date. No, it's not what you're thinking. The idea was to pull up together to the red carpet where the TV crews and reporters were waiting, which would naturally force the question: So, who's the dude? That would be my segue to talk about what we were doing and help raise more awareness and eventually money for the operation.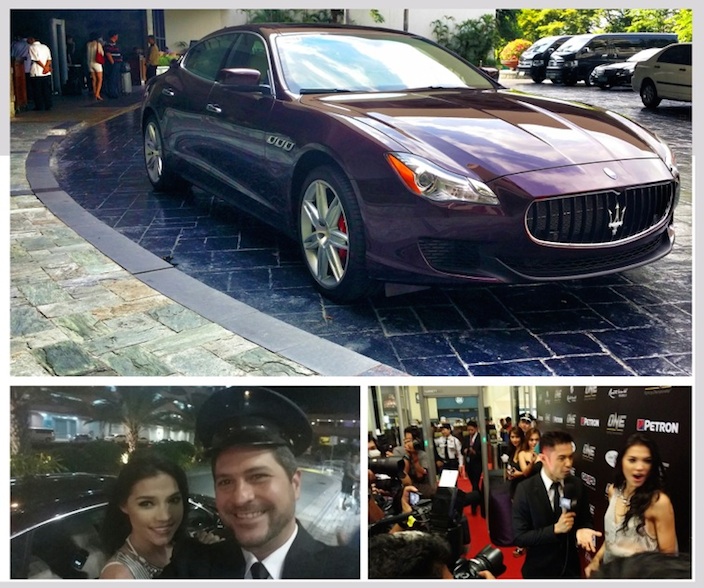 Well. It. Worked.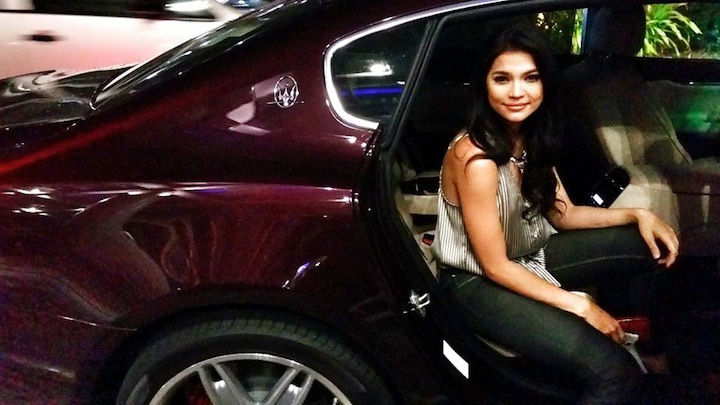 Before I knew it, I had offers literally pouring in. Some guy offered me 5,000 pesos to be driven around the block just so he could say, "Home, James." Ryan Agoncillio, being forever the car nut, bid an undisclosed, but very generous amount to be driven to dinner with his wife at Elbert's steak room––which Elbert Cuenca absolutely refused to charge for when he found out what it was for. A foreign photographer from the Isle of Man offered me 10,000 pesos just to take a picture of the car, while Iza Calzado, who never seems to tire of supporting good causes, had me ferry her from ABS CBN to her home.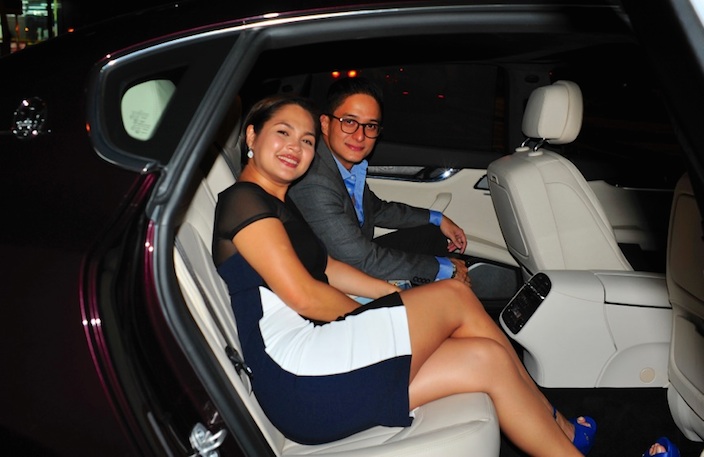 Soon, the images of these absolutely stunning women being seen chauffeured around in an equally stunning car started getting splashed across social media sites and drawing even more attention to little Alessandra and her struggle to get her heart fixed––as well as melting other hearts in the process.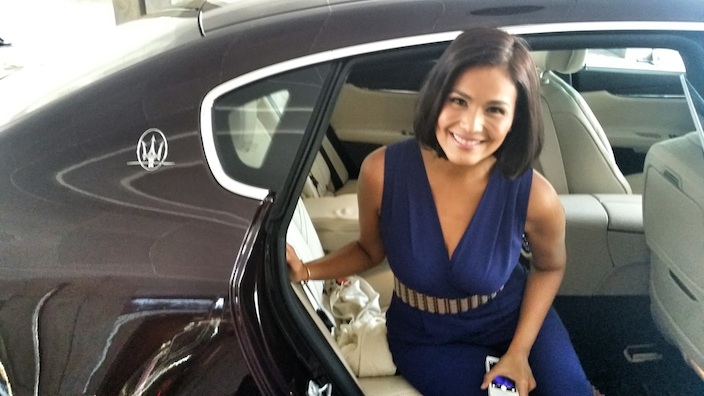 One evening, as I was picking up another couple to drive them to dinner at Elbert's steak room and an overnighter at Sofitel that was donated by Wellington Soong, I pulled up to a car wash in Ortigas Home Depot to just get the Maserati looking its best. As I hopped out, the owner comes out and says, "Hey, that's the car from facebook! The one being auctioned off as a luxury taxi, right?" I said yes, and then told him that I was on my way to pick up some more people to raise money for Alessandra.
After the wash and vacuum was all done, not only did the owner refuse to charge me, but there was a check in the car for 5,000 pesos sitting in the cup holder. I noticed it immediately and said, what's this? And he simply replied. "I'm a parent too."
So from dinner dates, lunch dates, to drives around the block, the Maserati had managed to raise 234,000 pesos in just three days.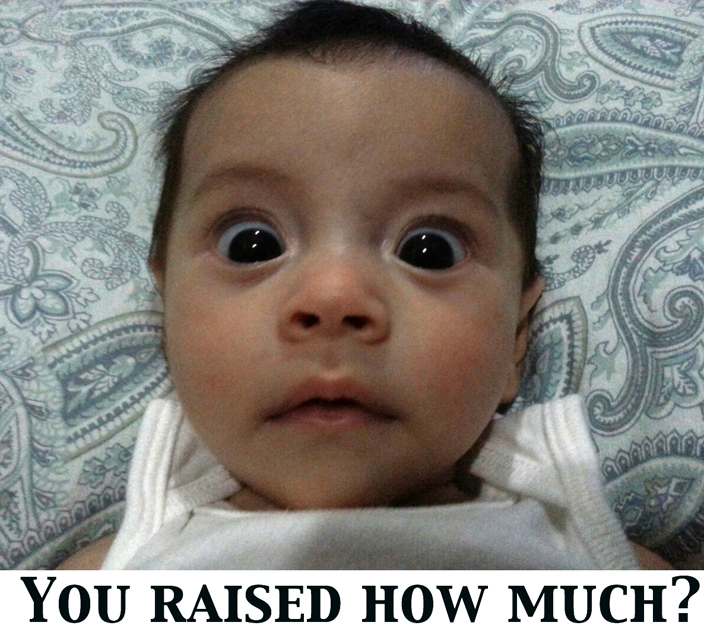 Even Alessandra was surprised
I went to visit Alessandra and her parents to tell them about the incredible response and generosity. They were, as you can imagine, very emotional about it. Then the grandfather came down. He was very thankful and humbled by all the support. And then he asked me where did I get such a car. I told him that the distributor lent it to me. And not only that but  paid for a suite in the Sofitel that I could package together with the dinner and the car to get more money.
He said, "Wellington Soong lent you this?" I said "Yes." He began to choke back the tears when he said, "Does he know who this is for?" I said "No, he just knows it is for a little girl with a broken heart."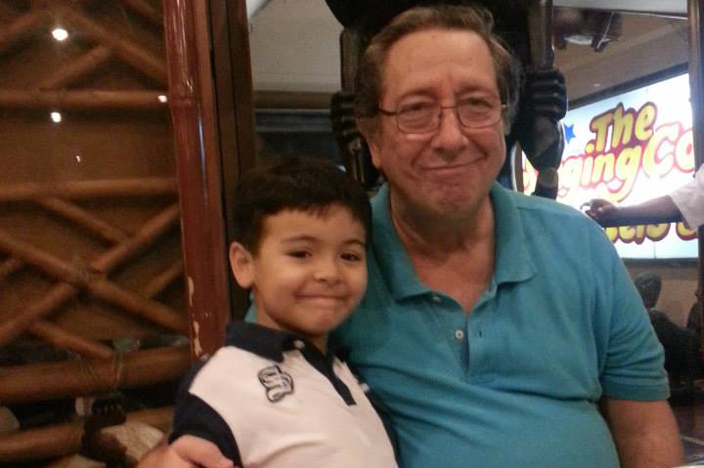 Alessandra's grandfather with Alessandra's brother, Antonio
He looked down and said. "You tell him that this is my grand daughter that he has helped."
So I called Mr. Soong up and asked him if he knew who exactly he was helping. To which he replied, "Marc tells me it is a little girl who needs an operation." So I told him who the  little girl was and who her grandfather was. There was silence. Dead silence. Followed  by what I could only describe as the sound of a deep sigh that was being muffled by tears.
I wasn't really sure what to say as I was just as much in the dark as you probably are right now when Mr. Soong eventually explained that how as a child growing up in Mandaluyong their family had very little money and no car. He would catch 4 jeeps and four buses everyday to get to school and back.  One day, while waiting for a jeep, a car pulled up. They rolled the window down and one boy said, "Hey, don't you go to our school? Hop in, we'll give you a ride.  It was Jaime Ugarte. And from that day, until the end of high school in 1959, the Ugarte family would pick him up every single day and drive him to school and back. There was almost a tone of guilt in Mr. Soong's voice when he said to me "We remained close family friends, but lost touch over the next 5 decades, as people do. Not ever imagining that some 50 years later, as the wheels of fortune have now turned, and Mr. Soong is now the exclusive distributor of Ferrari, Maserati, Jaguar and Land Rover in the Philippines he would be the one lending out his wheels when his friend needed the biggest lift of all.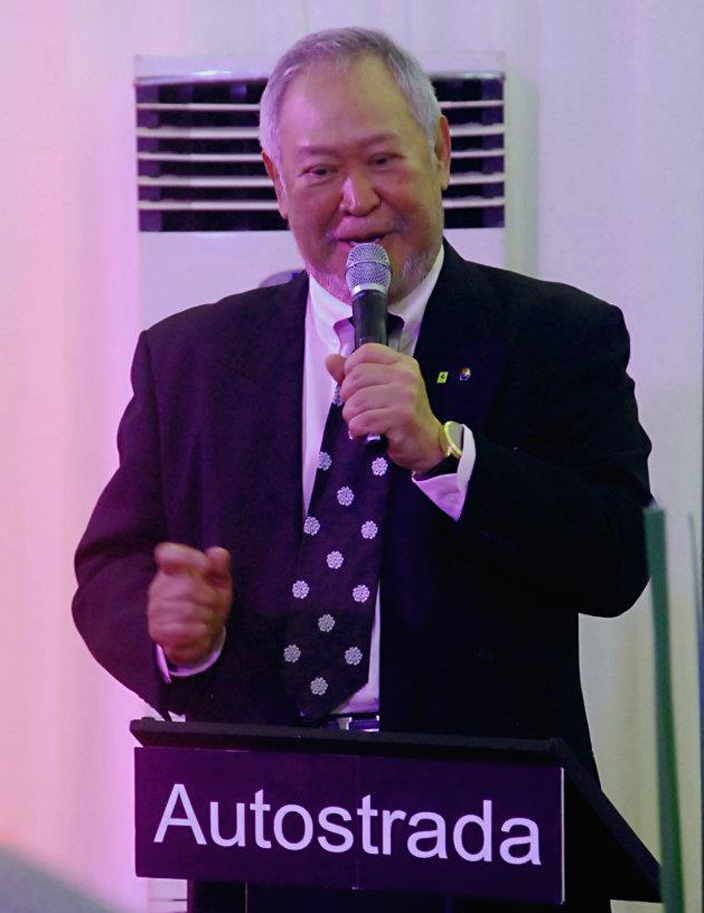 The original Mr. Incredible, Mr. Wellington Soong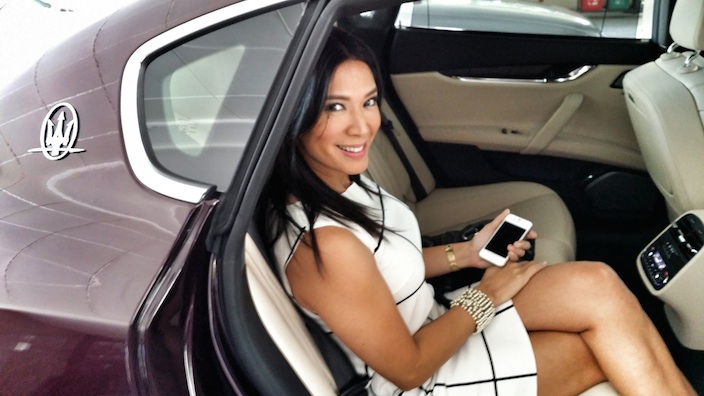 The amazingly elegant Pinky Webb also takes a ride in the Maserati and featured it on TV Patrol after being touched by the story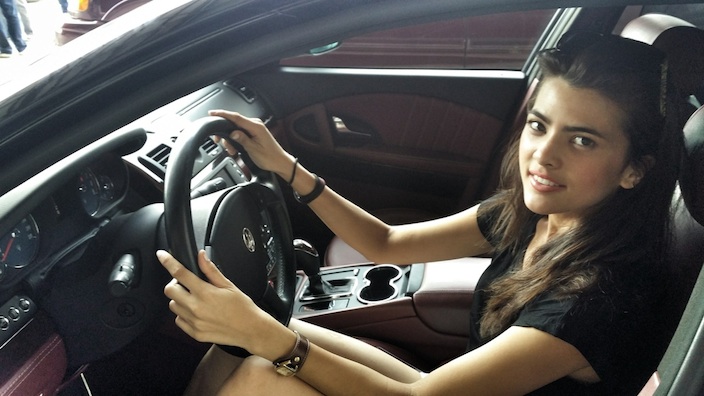 Asia's next top model, Katarina Rodriguez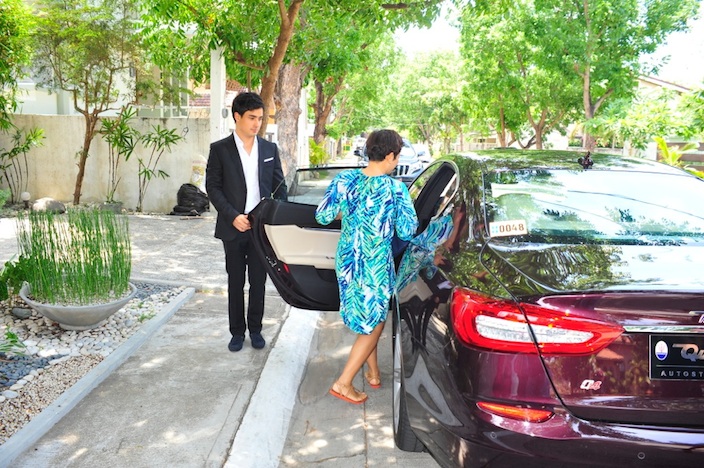 After this story broke, even Lotus junior F1 driver, Marlon Stockinger, was a celebrity chauffeur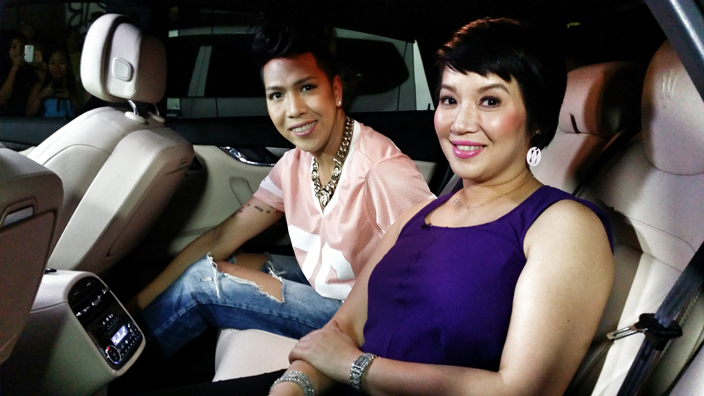 Even Kris Aquino and Vice Ganda were chauffeured around for a cause and featured the story on Kris TV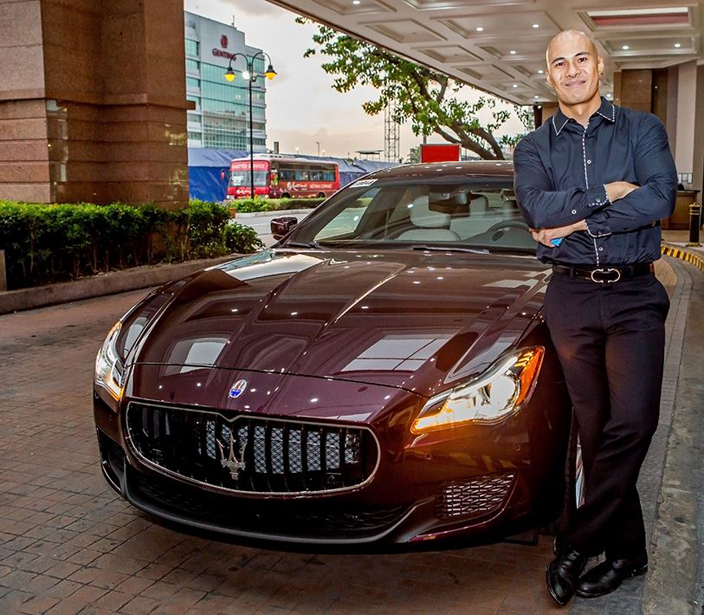 Soon, as the bookings started to pour in, I asked some buddies for help. Rovilson stepped up to the plate pretty fast and drove for a cause, while Ardie Lopez donated his amazing photography to document it.